From healthcare workers and first responders who are fighting a pandemic on the front lines, to grocery store and restaurant employees making sure people can still put food on their tables, to delivery drivers keeping our economy going, to people who have given time and resources to help those in need and feed the hungry, the COVID-19 crisis has shown us how many heroes we encounter in our everyday lives.
To honor some of our local community heroes, Seahawks coach Pete Carroll, and players Tyler Lockett, Shaquill and Shaquem Griffin, Will Dissly and DK Metcalf made calls to a dozen people who are making a difference during this pandemic, not only to thank them for their work, but to surprise them with a pair of season tickets for the 2020 season.
Here are the 12 community heroes who will be coming to CenturyLink Field this season, with more information on each provided by those who nominated them for consideration:
Eduardo Jordan, Restauranteur and Chef, Salare and JuneBaby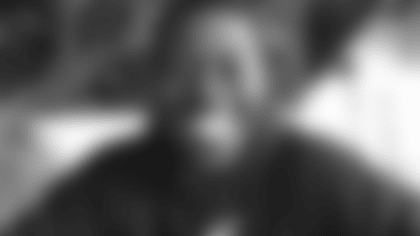 "Eduardo Jordan is the owner and chef at Salare Restaurant. In partnership with @LEEInitiative and @chefedwardlee, Salare restaurant has turned into a relief center for any restaurant worker who has been laid off or has had a significant reduction in hours and/or pay. They are offering help for those in dire need of food and supplies. Each night, they pack hundreds of to-go dinners that will be offered to recently unemployed restaurant workers."
Mike Winkelman, Truck Driver, Safeway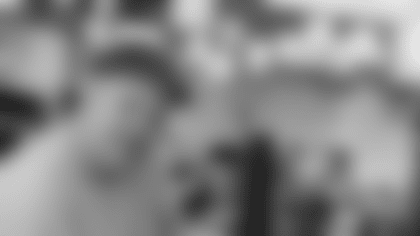 "Mike Winkelman is one of our drivers at the Auburn DC. Terrific driver who has gone out of his way to help us service the community. After his shift, he drove up to Seattle to pick up hand sanitizer we are buying from a local distiller in order to make sure it was available to distribute to stores the next day."
Erin Buck, Hiring Coordinator and Bookkeeper, Safeway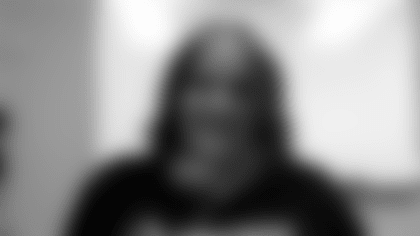 "Erin Buck is a sanitation worker at Safeway. I nominate Erin because of the way she showed up for her coworkers and customers every day since the onset of the COVID-19 situation. I have put a lot on Erin such as her actual job, hiring, DUG, training, and managing the cleaning and sanitation of the store daily. The first two major weeks Erin worked 6 or 7 days - long hours - to keep us afloat. After it settled down Erin switched gears to community where she met and got to know members of the community that were displaced from work due to their business slowing down. Erin interviewed on the spot and hired those folks who have now become essential to our team and community as well. This is not just typical of Erin during a crisis situation, this is just who Erin is all the time. Always willing to sacrifice for the greater good and putting others before her own needs to make sure the job gets done and DONE WELL!"
Chris Gerke, Lead EMT/Firefighter, Hazmat Team Member, Renton Regional fire Authority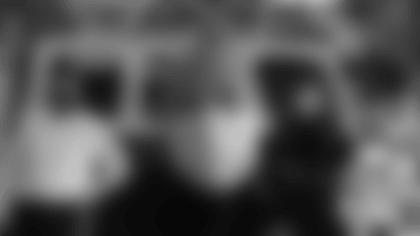 "Chris is a lead EMT/Firefighter and Haz-Mat Team member who has been instrumental with our crew's personal protective equipment (PPE), decontamination after possible exposures, and training our firefighters in the science of COVID-19."
Cheryl Bryan, Registered Nurse, Renton Regional Fire Authority
"Cheryl is one of our Registered Nurses who staffs our CARES Unit. This special unit takes care patient's low acuity needs with medication assistance, food, fall prevention, and mental health challenges. These are often patients who live alone, and in need of assistance. She always goes the extra mile to make sure each person she comes in contact with is cared for during this crisis."
Dary Collado, Medical Assistant-Certified, General Internal Medicine, Virginia Mason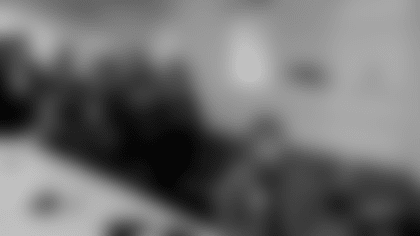 "Dary Collado is a medical assistant at Virginia Mason. He volunteered to work outside when temperatures were in the 20s - AND shave his beloved beard - all so Virginia Mason could provide more extraordinary care to our community. Dary! When the call went out, Dary stepped up to be part of the first group staffing Virginia Mason's drive-through COVID-19 testing facility for patients and team members. The only thing standing in his way was his beard. For the safety of all concerned, our team needed to wear masks that were "fit tested" (a test that ensures the mask properly fits the face of the person wearing it). Unfortunately, we had to turn Dary away because of the beard and started looking for a replacement. Within 10 minutes, though, Dary returned with a clean-shaven face, determined to serve our patients and team members. Truly an inspiration!"
Melanie Anderson, Senior Application Engineer, Laboratory Services, Virginia Mason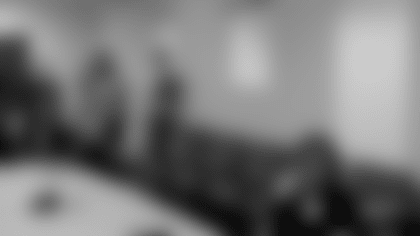 "Melanie Anderson is a senior application engineer at Virginia Mason. Quick testing of COVID-19 is critical to identifying, isolating, treating and limiting the spread of the disease. Melanie is the essential but unseen hero in our midst who helped Virginia Mason build incredibly fast and effective internal testing capabilities. Thanks to Melanie's phenomenal "can do" attitude and endless focus on building, rebuilding and testing our computer interfaces, Virginia Mason cycled insanely fast from having to send all COVID-19 tests to an outside facility to moving that work internally and testing within days to now testing within only 90 minutes. Incredible! Melanie has repeatedly gone above and beyond since the pandemic began so Virginia Mason can provide extraordinary care to our community."
Trina McDonald, Senior Outreach Coordinator, Minority Veterans of America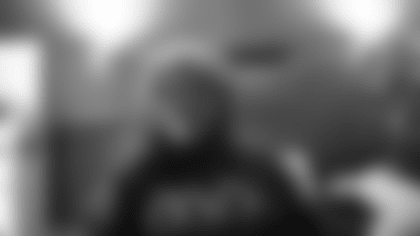 "Trina McDonald- Senior Outreach Coordinator with Minority Veterans of America served in the U.S. Navy from 1988-1990 and was one of the subjects of the award-winning documentary 'The Invisible War', which focused on the crisis of sexual assault in the military joined the MVA team in 2018 as a volunteer outreach coordinator. In 2019 she donated approximately 300 hours to the organization across 20 events in the Puget Sound region. As an organization, MVA strives to serve the community to the greatest extent possible and to equitably distribute our resources to support our members in times of crisis and emergency. Trina, who is serving as a Team Captain for Seattle/ King County during our COVID-19 response connects veterans who are experiencing food insecurities and in need of financial assistance to local resources to include those provided by MVA during this time. Trina demonstrates an extraordinary commitment to her community as well as to the general public. I have known Trina to be a fantastic teammate…always cheerful and exceptional in everything she does. Her quick wit, attention to detail, and loyalty to veterans have endeared her to her colleagues. She is a true champion with a tireless commitment to serving those in need."
Aubrey Tolentino, Senior Member: Special Collections Team, Bloodworks NW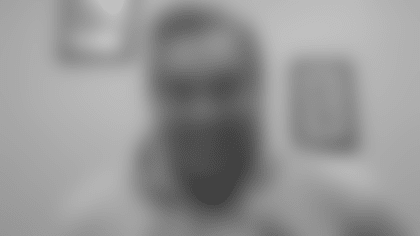 "Aubrey has been on the Contact Center team for over 15 years with Bloodworks NW. He works directly with hospitals, physicians, and the special collections teams both within Bloodworks and at the hospitals and trauma centers we serve. One of his primary tasks is to find matched donors - platelet or white cell donors for critically ill patients in our communities. Even through intense personal loss this past year he stayed positive. And as things started to change very quickly with the onset of the COVID-19 pandemic, Aubrey stepped up and ensured that donor questions were answered, and that the life-saving work he does continued. He is kind, patient and generous. He is fully focused on ensuring the safety and health of the patients we serve, and in functioning as one of our primary go-to team members. He always has a kind word and a welcome smile for those that he works with whether they be donors, patients, co-workers, physicians or the person delivering his lunch. We are fortunate and honored to work with him and thrilled to provide his name for consideration. He is truly a life-saver!"
Fajar Faramin, Child Care Resources Staff Member, Child Care Resources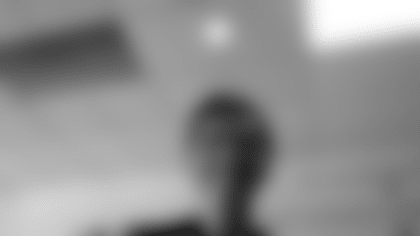 "From Day 1 Fajar recognized the mental and emotional impact of this crisis on our children, families and communities. He mobilized immediately and had a one-pager for families and providers about how to talk to children about COVID. This was one of the first resources out about this topic – he had it within days of schools closing. He recognized and championed the need to support staff who are supporting communities and families, understanding the importance of promoting self-care, the impact of compassion fatigue, and how secondary trauma could deplete our teams ability to support our community. He jumped into thinking about supports for staff including care packages, staff reflective practice just to talk about feelings and emotions, sort of like a holding space those so they didn't need to spill out in other areas of our work. He's worked with supervisors to see what supports they need as well. MH corner in the newsletters. He organized the all staff training on self-care and caring for children in distress, making sure we were getting the support and training about self-care, but also about the impact of this trauma on children – which is critical for mitigating the long term effects of this crisis on our children. His voice has been key in this… I think what is so amazing about all of this is that he stepped into his role on March 1st. New to leadership, new to a position that is also new, and he's jumped in feet first, seeing the needs, raising attention to them, and finding solutions to them. Championing the greater need to support the social emotional and mental health of our children, and the principal of parallel process – what we do to support our staff affects caregivers affects children."
Nayeli Mercado, Child Care Resources Staff Member, Child Care Resources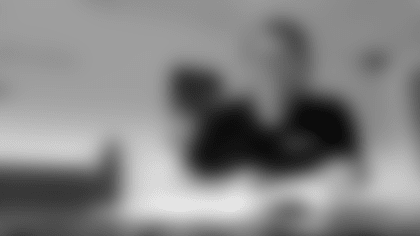 "She was instrumental in putting together a COVID response for infants/toddlers – including reaching out immediately to our contract holder to get permission to shift our work focus and reallocate budget funds. We will now be able to both financially support 0-3 care as well as provide professional support through consultation, coaching, reflective practice and trainings as we know that early childhood trauma, especially at the 0-3 development stage has detrimental long-term consequences. Our most at risk for the trauma of this pandemic are our babies and toddlers and she has worked tirelessly to try to bring light to that, mitigate it through a various supports. She is looking beyond just supporting the provider, but also looking to support the families, bringing trainings and other important supports to families in crisis who are caring for babies right now. Thanks to her there will be infants and babies who get formula, diapers, bleach, loving and less stressed caregivers, and strengthened attachment. Her work here is VITAL to making sure that the funding for essential slots because we know that expulsion of 0-3 is the highest of all ages, especially for children of color and low-income children.
"She is a DACA recipient. Her own freedoms and security are limited, but she never lets that stop her from championing on behalf of others. She's currently in school, getting a second masters degree, and brings everything she is learning to apply to work. She lives with family members who are considered at high risk during this time and is supporting their well-being on top of her own. Her plate is full, but she continues to find room to focus beyond herself."
Lesa Dragon, Navision Specialist, Northwest Harvest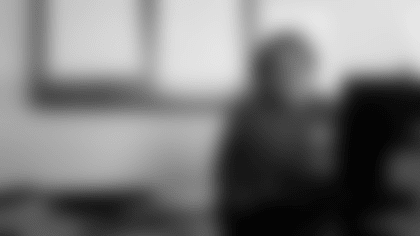 "As Northwest Harvest's Navision Specialist, Dragon makes sure that the millions of pounds of food that comes into our agency gets out to the communities most in need. She is Northwest Harvest's first-level support on the systems used to manage food and supply inventory, track product donations, and ensure proper distribution to our food bank partners, meal programs, and high-need schools all across the state. Dragon is Northwest Harvest's key trainer, troubleshooter, and workflow improvement maker. In addition to the satisfaction of serving Washington communities in need with nutritious food, Dragon says the biggest perk of her job is the ability to work with almost everyone within the agency in some capacity. 'I thrive on puzzles and problem solving, love collaborating with all the teams in our organization to find creative solutions, and I am thrilled when I can share tips and tricks to make everyone's workday easier.' She's a diehard Seahawks fan who loves Bobby Wagner!"