When the Seahawks set their roster heading into the first week of the 2016 season, a whopping 15 rookies made the initial 53-man roster.
That unusually high number was a reflection not of what the Seahawks thought of some of the veterans who didn't make the cut, but rather an indication of how much they liked the talent in the rookie class, and sure enough they saw big contributions from several of those rookies, including two starters on the offensive line, Germain Ifedi and George Fant, a starter on the defensive line, Jarran Reed, and several others who made significant contributions, including running back C.J. Prosise, who was a dynamic playmaker in limited playing time. Injuries ultimately kept last year's class from maximizing its Year 1 potential, but it was still a group about which Seahawks coach Pete Carroll was and remains very excited.
And now, after getting his hands on this year's rookie class for the duration of offseason workouts, Carroll is once again very excited about an incoming group of young, talented players who have a chance to contribute in big ways to the 2017 season. 
"I think we've got a really complete group now," Carroll said. "I think these guys from top to bottom are going to contribute to factor in on this team."
The Seahawks began their draft, after trading back multiple times, by taking Michigan State defensive lineman Malik McDowell in the second round, the first of 11 players they selected, including seven in the first 111 picks. And across the board, from the defensive linemen to the four defensive backs to Ethan Pocic, a versatile offensive lineman, to a pair of receivers, Carroll has seen some very encouraging signs from that group, not to mention some of the undrafted rookie free agents the team signed. 
"Malik has shown really good stuff, he's learned really well, he's been very attentive," Carroll said. "Ethan Pocic has looked really good. We've played him at right tackle and right guard which is awesome. He's had that versatility in his history. But we've already found it's not a big deal for him to go from one to the other so he'll be competing at both spots really to be a starter, see how far he can take it. Both receivers have done good stuff and are exciting. The DBs—if you ask Kam (Chancellor) or you ask (Richard Sherman) the impression they've made, these guys have really blown them away with their focus, their maturity, and their work ethic. They've already made a big impression in that regard. So from top to bottom it's been a really good group and I think they're all going to battle to contribute and have a chance to factor in. Naz (Jones) has done a good job too—he hasn't missed a beat. Like the last two classes have really given us the feeling that every guy can contribute in a way that we were hoping for. Now it's their turn to take care of that when they get back to camp, but we're really excited about that element coming to our team."
Griffin in particular has a shot to start at right cornerback with DeShawn Shead still rehabbing a knee injury, but to win that job he would have to beat out a group of veterans led by Jeremy Lane. Carroll described Lane as the leader in that competition at this point, but Griffin has been impressive thus far, though as Carroll and other coaches have noted, the limitations on contact in offseason workouts makes it a little harder to evaluate players.
"He looks good, he looks really good," Carroll said. "As you look at our draft class, the guys look like they fit. They look like they fit the expectations. He has been really diligent, he is really fast. Technique-wise, it's not hard for him to make it look right. Camp will be huge for him—none of the DBs were able to compete at the ball throughout this whole offseason, so we don't see any of that. We have no evaluation on those guys—they can't make a play on the ball unless it's just thrown right to them. So they have a lot to show still when they come back. The one-on-one work they get, the seven-on-seven work against our best guys will show us a lot more. So it's hard to make a full evaluation, but when we're looking at movement skills, guys learning, and their sense and comfort and all, he's tuned in, he can be a big factor for us."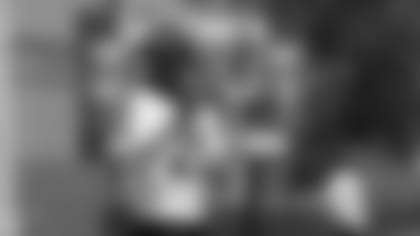 Defensive coordinator Kris Richard has been equally impressed with Griffin, saying, "He's got probably one of the best corner minds that we've had for a young guy around here. That's just in regards to leverage, positioning, the understanding of our coverages and where we need him to be. He has picked it up fairly quickly. We're going to be really excited to see him strap it up and get out there and actually be able to compete for the football while it's in the air. That's going to be the next phase, but his technique has been improving day after day, and he has real strength. He has strength in his hands, you can tell he's a powerful guy, and obviously his speed is there."
But Richard's excitement hardly ends with Griffin; he also raved about the work of the young defensive line, not just the draft picks, but also some under-the-radar players like undrafted rookie Jeremy Liggins.
"I'm pleased with their progress, really starting up front," Richard said. "… Our young guys, they have a tremendous aptitude, they have an ability to learn, they have an ability to learn quickly, and they have the ability to take it to the field, which is really positive. We're excited about all our young guys, not only our draft picks, but Jeremy Liggins is a guy we brought in that we're pleased with. Really, the future is bright for all our young guys."
Richard also pointed to the young safeties as an early bright spot, saying, "Our young safety group has been a pleasant surprise. Their level of understanding of football, more so Delano Hill and Tedric Thompson, those guys have kind of come in and they look like they've been playing with each other a very long time. Communications, disguising, moving around, doing all that kind of cool stuff, they kind of picked it up really fast. Jordan Simone, he has been another pleasant surprise. Guys who are just smart, who understand football, who have been tenacious on tape. We're going to be able to see whether or not that physicality can translate over to the NFL game once we get pads on."
On the other side of the ball, offensive coordinator Darrell Bevell has seen good things from the rookie receivers. 
"It's a deep group, and there's a lot of potential there," he said. "There's just so much stuff that they're trying to absorb. We threw everything at them so that they have a good knowledge of what will be coming at them, and they've been able to pick it up well. (Amara) Darboh and (David) Moore and those guys, they're doing a great job. Cyril (Grayson Jr.) looks good, Rodney (Smith) looks good. There's a lot of depth there that we'll have some tough choices to make."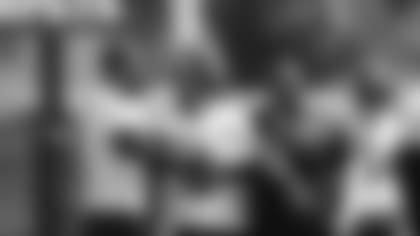 As Carroll noted, it's not just coaches who have been impressed with the rookies. Veteran leaders of the team have seen very encouraging early signs from the young players they're competing against in practice.
"Oh yeah, they fit LOB for sure," Chancellor said of the four defensive backs Seattle drafted, Shaquill Griffin, Delano Hill, Tedric Thompson and Mike Tyson. "And we'll see even more when the pads come on, because you've got to be able to bring the noise too when you're in this group.
"Those guys are very quiet, but they're funny. I know that doesn't make sense, but they're very funny. They're quiet guys, but when it's time for them to talk, when it's time to tell a joke to the room or something, they've got a lot of sense of humor. They come in and they work. They're very humble and they want to learn. They're always coming and asking questions, they want to try to figure out, 'Why do we do this? Why do we do that?' They correct themselves every day, they grow every day and they're out here competing…They're very smart and very crafty in their own way, and they're picking it up fast."
On the other side of the ball, Doug Baldwin has been impressed not just with Amara Darboh, a third-round pick, but also David Moore, a seventh-round pick out of Division II East Central University.
"He's got great hands, first and foremost," Baldwin said of Moore. "That's the first thing I notice about him. He's got great hands and he's really smooth."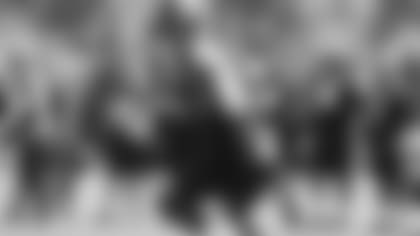 Another rookie receiver who has made a good early impression is a player who arrived in Seattle ahead of the draft, and has taken advantage of that extra time with the team. Cyril Grayson Jr., a track and field standout at LSU, was able to sign as a free agent prior to the draft because, as a fifth-year senior who did not play college football, he was not draft eligible. The Seahawks were impressed with Grayson's pro day workout in Baton Rouge and signed him almost immediately after, and so far the speedy rookie has impressed teammates and coaches.
"He's done a fantastic job of learning the playbook, so he knows the concepts really well right now," Baldwin said. "What I'm really impressed by is that he's picked up our two-minute signals already, and he knows the route concepts. He knows how to run routes and he's extremely fast as we all know, so I'm really excited to see what he can do against real competition when it gets full speed, because he's got a lot of talent and I think he can help us for sure." 
Of the rookie receiver group as a whole, Baldwin said, "It's a great group of guys. Again, John (Schneider) and Pete (Carroll) do a great job of bringing people in to compete and push the older guys and to push and compete with the younger guys as well. They've done a fantastic job. I think this group, specifically, speaks to the type of players that we like in our receiver room and that is the hard-nosed guys who don't come in with a lot of hype around them but they go out there and they do what they have to do. They're the tunnel workers, if you will. The dirty workers. So I appreciate the guys that we got in because they work hard."
[wysifield-embeddedpoll|eid="503093"|type="embeddedpoll"|view_mode="full"]