The Seahawks' 2015 home opener is almost here, and when the club kicks off against the visiting Chicago Bears on Sunday, Sept. 27 at Seattle's CenturyLink Field, it will mark the latest home-opening date in franchise history.
As head coach Pete Carroll put it this past Friday, "it feels like it's been a while" since the Seahawks have played at home, with four of the team's past six games (preseason and regular season combined) being played outside the Pacific Northwest.
"It's a great place to play football," said Carroll. "We have a great following, the 12s are extraordinary and all of that. We have great history playing with them and for them."
That great history Carroll speaks to includes a 73-31 home record since the building opened in 2002, the second-best home mark and winning percentage (.702) in the NFC. The crowd noise 12s stir up at CenturyLink Field has contributed to 137 opponent false starts, the most since the 2005 season. Every NFC Championship game the team has hosted (2005, 2013, 2014) it has won. The stadium has even generated a couple 'earthquakes' as fans react to big plays.
I could keep listing key events from the franchise's past, after all, the team is celebrating its 40th anniversary this season. But with Seattle set to undergo its first real action at CenturyLink Field since last year's NFC title game, I thought it would be way more interesting to hear what favorite memories, moments, plays, or feelings Seahawks players have had while playing at one of the loudest venues in all of sports. So here's what players had to say ahead of Sunday's home-opener:
RT Justin Britt
"For me, favorite every-week moment if you will, is right before kickoff when they raise the 12 Flag," Britt said of the tradition the team started in 2003. "That's like the first time the crowd goes crazy-crazy. That gets me going.
"My favorite play in CenturyLink so far, other than [the NFC Championship against] Green Bay last year," Britt added. "I enjoyed watching Kam [Chancellor] jump over the field goal line back-to-back [in the 2014 divisional round against the Carolina Panthers]. It's just incredible, just one of those things that's remarkable. I mean I could go with one of Marshawn's runs, but he has so many."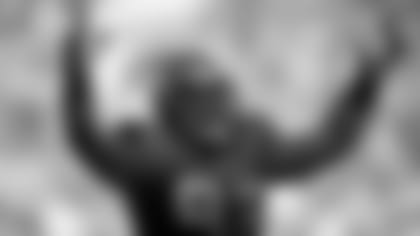 DT Brandon Mebane
"There's been so many," said Mebane, the team's longest-tenured Seahawk. "It's hard to pick just one. I'll say the very first time I made a play, back in 2007."
P Jon Ryan
"2008, it was Mike Holmgren's last game," said Ryan, the team's second-longest tenured Seahawk. "We were playing the Jets and we were playing against Brett Favre. So just that in itself was cool. Then we had a massive snow storm that night and there was about a foot of snow all around. I remember thinking - you know we were way out of the playoffs - but it's so cool to have Mike Holmgren's last game, Brett Favre was playing, and I remember thinking, 'There's going to be like 20,000 people here. I don't even know how people are going to get to the game.' And it was your typical CenturyLink. Completely sold out, fans going crazy, and we ended up winning that game. That was a pretty cool memory."
LB Brock Coyle
"Probably the NFC Championship game, the onside kick," Coyle said of last year's improbable comeback in the conference title game against Green Bay when wide receiver Chris Matthews came away with the football on an onside kick. "I was out there, and just that reaction, it was just an amazing play. The odds of that happening in football are pretty slim, and then for us to come up with it was just a huge momentum swing for us. So that was probably one of my favorite memories. I just celebrated with everyone. It was just a big celebration. It was such a surprise, just such a big celebration."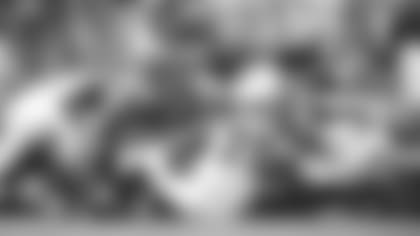 LB K.J. Wright
"That's a tough one, bro," Wright admitted. "I'm going to say my rookie year. My first time running out the tunnel was against the Arizona Cardinals, second time starting. That game. It felt like I made it. Like, 'I'm in the NFL.' My family was there for my first home game. That was special. It was just big time for me."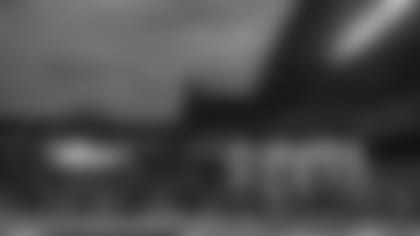 DT Jordan Hill
"Just my first game there in 2013 when we beat San Fran," Hill recalled of the team's home-opener in 2013, his rookie year. "We had lightning and had to stop the game. Just that whole game."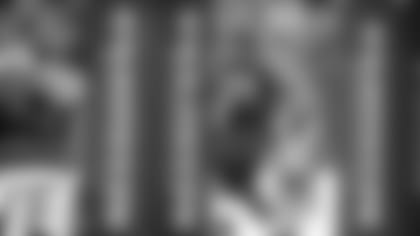 RG J.R. Sweezy
"Just running out of that tunnel is unreal," Sweezy said. "If you're introduced or not, just the energy of that place is unreal because of the 12s, obviously. With fans like that it's pretty amazing. Just the atmosphere in general, you can't even explain it. You have to go and experience it."