Happy Week 1 of the NFL season, everybody! After all of the offseason moves, all the training camp practices and three preseason games, the regular season is upon us, with the Seahawks opening their season on Monday Night Football against the Broncos. But before we turn our full attention to that game, it's time once again to open up the mailbox and answers some questions from you, the fans. As always, thanks to everyone who took the time to ask questions this week, and apologies if I wasn't able to get to yours this time around. And remember, in addition to submitting questions on twitter, you can also fill out our online submission form at Seahawks.com/mailbag.
@Bruninglmagery asks, "How is the overall chemistry in the locker room?"
A: It may be cliché to point to a team's great chemistry at the start of the season—what team isn't feeling good about itself before a game has been played?—but from the time I've been around the team throughout the offseason and in training camp, I really do believe that could be something that helps this team exceed expectations. Or more accurately, exceed expectations outside of the building—players and coaches have a much different view of this team than what you're going to find in your latest NFL power rankings.
It's really hard to quantify things like chemistry or team culture, so it can be easy to dismiss them, but for a team to win at the rate the Seahawks have under Pete Carroll and John Schneider, and to make the playoffs nine of the past 12 seasons, it takes more than just good players and Xs and Os, and Carroll and Schneider have unquestionably built a great culture that helps players and teams maximize their abilities. (And if you think I might be teasing an upcoming story on Seahawks.com, well, you're absolutely right. Stay tuned).
Obviously chemistry will only go so far—players and coaches need to be sharp in practice and execute on gameday for this season to be a success—heading into Week 1, this team has a good vibe to it, and that can only help heading into the first game of the season.
@tweetsareduuumb asks, "Any word on who is raising the 12 Flag on Monday?"
A: Even if I did know that, I couldn't tell you who it might be, but what I can say is that you don't want to miss the raising of the 12 Flag for the season opener, so be in your seats on time. And remember, with a weekday game and the general mess that is Seattle traffic—especially with a big event going on—you're going to want to give yourself plenty of time to get to Lumen Field and to get into the building. On a positive note, if you're early, you can always start, uh, hydrating early so you're revved up for the game, and there will be a pregame concert in Muckleshoot Plaza featuring Seattle-based band, The Black Tones.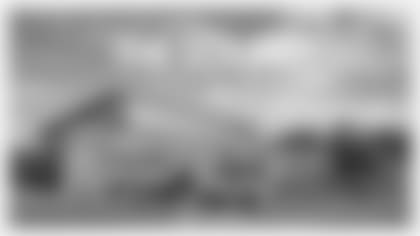 Watch The Latest From The Sound
Watch the latest from the season-long docuseries featuring unprecedented access and stories from inside the Virginia Mason Athletic Center like you've never seen before. This is The Sound of the Seahawks.
Mike Rambur from Sacramento asks, "Are the Seahawks tanking to get a better draft in 2023?"
A: I can unequivocally tell you that no, the Seahawks are not tanking, or doing anything else other than trying to win as many games as they can in 2022 and beyond. This topic came up in a past mailbag, but it's important to dispel this notion so I'm going to address it again.
For starters, tanking in the NFL can be a fool's errand, because to intentionally get bad enough to get a top pick, you're putting yourself in a position where the team still likely won't be any good the following year even if you were to draft a Hall of Fame-caliber player. It takes a lot more than one player, even a great one, to win football games. And secondly, it's just not in Carroll or Schneider's DNA to not do everything they can to build a winning team. And yes, the Seahawks did release Bobby Wagner for salary cap reasons and trade Russell Wilson for a lot of complicated reasons that we're not going to unpack here, but each of those were decisions made about an individual situation and not some sign of a team tearing things down. If the Seahawks really were tanking as some have suggested, then they wouldn't have re-signed Quandre Diggs, nor would he have probably wanted to be around. And do you think DK Metcalf would have been eager to sign a multi-year extension if he thought he was going to be a part of that type of situation? There are no sure things in the NFL, but if this season doesn't go well for the Seahawks, it won't be for a lack of trying to win as many games as possible.
@kapaa6000 asks, "What would be a greater draft success: Charles Cross (Round 1) and Abe Lucas (Round 4) proving to be starting tackles, or Coby Bryant (Round 4) and Tariq Woolen (Round 5) proving to be a starting cornerback and nickel corner?
A: The Seahawks currently have three rookies listed as starters on their unofficial depth chart: Cross at left tackle, Lucas at right tackle and Woolen at right cornerback, while Bryant is trying to push Justin Coleman for the nickel role, and could also be a factor at outside cornerback at some point. Even if we assume all of those players are starters or playing big roles in the near future—and some of those spots are still up for competition—we can't really answer that question for a while until we know just how those players' Seahawks careers turn out. If every player is a starter of exactly the same skill level relative to their position (a very highly unlikely scenario), then I suppose getting starters in the fourth and fifth round trumps starters in Rounds 1 and 3. But if Cross, the No. 9 overall pick, proves to be an elite player at a position as important as left tackle, then that becomes a fantastic value regardless of where he was drafted.
The more important point right now, however, is that we're talking about four rookies who may be either starting or contributing significantly right away, and let's not forget that Boye Mafe should be a big part of the pass-rush rotation, and that when healthy, Kenneth Walker will have a role in the running game. It will take years to truly assess this draft class, but early indications point to this being the type of class that can help shape the franchise's future.
@TrevorJBrune asks, "Is Marquise Goodwin the clear third receiver?"
A: Seeing how commonplace three-receiver sets have become in today's NFL, a team's No. 3 receiver is more or less a starter, so this is indeed an intriguing question heading into the season. Last year's No. 3 receiver, Freddie Swain, was waived last week, so the Seahawks will definitely have a different player filling that role, the question is who that will be. Early in camp, Goodwin looked like was becoming that player, especially with Dee Eskridge out with a hamstring injury, but then Goodwin was sidelined by a hamstring injury of his own, with Eskridge making it back for the final preseason game. Either player could step into that role in Week 1, but it also wouldn't be a surprise if the Seahawks essentially had a top 2 in Tyler Lockett and DK Metcalf, with Eskridge and Goodwin having a similar number of plays as sort of a 3 and 3A situation. That position is also one that could change over time depending on how those two perform. The other factor here will be how often the Seahawks decide to play with two tight ends on the field, something that could happen often given how much they like the trio of Noah Fant, Will Dissly and Colby Parkinson. In theory more multiple tight-end sets could lead to fewer reps for whoever is the No. 3 receiver, though either way that figures to be a significant role in the offense.
@wenfot asks, "Is Nick Bellore the player with the goofiest sense of humor? I love his press conferences."
A: Last year when the Athletic's Michael-Shawn Dugar surveyed players, asking them who their funniest teammates were, nearly every player included Bellore on their list, usually putting him at the top. And it only takes watching one of Bellore's press conferences, which are full of his dry humor, or his hilarious "Between Two Bellores" videos, to see why his teammates voted that way.
Take, for example, his response this week when asked about being voted a team captain: "I think it's more of a testament to the young guys sorting our age in descending order."
@bean2030 asks, "Who scores more TDs this year, DK Metcalf or Rashaad Penny?"
A: First off, I wouldn't leave Tyler Lockett out of this conversation, but whether we're talking two of those players or all three, it's tough to predict who will lead the team in scoring, though obviously those three seem like the most likely candidates.
In recent years, you'd be safer predicting a receiver to lead the team in touchdowns compared to a running back, but then again, Rashaad Penny was the league's most productive running back late last season, rushing for a league-high 671 yards over the final five games of the season with six touchdowns over that stretch, so if he can come close to that level of production for a whole season, then a double-digit year would seem very possible.
Metcalf led the Seahawks in touchdowns last season, while he and Tyler Lockett shared the lead the year before with 10. And since Marshawn Lynch led the team in touchdowns for five straight years from 2010 to 2014, pass-catchers have led the way more often than not, with the team leader being Doug Baldwin in 2015 (14), Jimmy Graham in 2017 (10) and Lockett in 2018. Chris Carson did lead the team in 2019 with nine scores, and if you want to win a bet with your friends, ask them what running back tied Baldwin for the team lead in 2016 (Christine Michael).
So again, recent history, as well as their elite talent, would tend to favor either Metcalf or Lockett leading the team in touchdowns in 2022, but that being said, there are few backs in the league who are the type of big-play threat Penny showed he can be late last season, so it's hard to put a ceiling on what he can do given a full season as the starter.
Michael Renvoize from Phoenix asks, "What's the process and the timeline for picking up a player off the waiver wire after another team releases him?
A: Without getting into too much detail, the basic explanation is that when a player is waived, every team has the option to claim him the next day, with the claiming order favoring teams with the worst record. Early in the season, waiver order is based off the previous year's records, so you could look at this year's draft order for a good idea of the order, then as we get into the season, it shifts to current records. If a player goes unclaimed, he is a free agent and can sign with any team or sign with a practice squad. And it's worth noting that players have to clear waivers to join a practice squad, so a team can't waive a player and just assume he'll stick around on the practice squad. The exception to this, however, are the practice squad elevations teams can make for a game weekend. Those elevations do not actually add the player to the 53-man roster, and that player automatically reverts to the practice squad after the game, though teams are limited to two elevations per game and individual players can be elevated only three times. After that, to use a practice squad player on gameday, that player would have to be signed to the 53-man roster with a corresponding move being made to make room on the roster.
And one important detail when it comes to waivers, from the end of a season until the trade deadline the following season, vested veterans—players with four or more accrued seasons—are not subject to waivers, meaning if a team releases a veteran player, he can immediately sign elsewhere without teams trying to claim him. After the trade deadline, which is on November 1, this year, all players, including veterans, are subject to waivers through the end of the season.
@rolomvp asks, "Who has the most contagious laugh on the team?"
A: Darrell Taylor is the clear pick here. Probably for contagious personality as well, and definitely for loudest player walking around the building—he can sometimes be heard on the third floor while he's walking down a first-floor hallway on his way to team meetings. Taylor is also in the running for best, or at least most enthusiastic, dancer in practice. So yeah, Taylor has a lot of personality and it's a lot of fun to watch.
The Seahawks took the field Tuesday for practice and there the pedal was pushed hard as the team gears up for week 1 against the Broncos.