Happy Wild Card week everyone, who's ready for a playoff-edition Seahawks mailbag? As always, thanks to everyone who asked questions this week, and apologies if I wasn't able to get to yours this time around. And remember, you don't have to wait for a mailbag tweet to submit questions, you can also do so anytime online at Seahawks.com/mailbag.
@michaelpherman asks, "I need more details about Coach Carroll wearing a hat, specifically the baseball cap? Surely you've got the time to check film and see if he's ever done that before. I recall a beanie, I seem to recall a visor or two, but never a baseball cap."
A: So in case you missed it, Pete Carroll wore a baseball cap during Sunday's win over the Rams, and a lot of people took note of that. Why? Because while some coaches wear hats darn near every day, Carroll almost never does. He wore a visor early in training camp to keep the sun off his skin at the urging of his wife, Glena, though that didn't last long, and he has been known to wear a beanie—or a toque for our Canadian friends—for particularly cold games, but baseball caps? He pretty much never wears those. 
Asked the pressing question on everyone's mind on Monday, Carroll explained that he just doesn't like wearing hats, but that he'll do it on occasion for the rain, stating that hoods alone don't always cut it. Carroll thought he had maybe worn one once before in 2012, but the only evidence I could find in our photo archives was in a 2010 rainy win over the Cardinals.
Later, Ty Dane Gonzalez came up with a much more thorough breakdown showing that Carroll has indeed only worn a baseball camp for two games.
(I'm not sure whether to be impressed or disturbed by this research).
@wenfot asks, "What has been your favorite moment of the season, both on the field and off?"
A: For on-field, I'd point to few moments that have made this season special, starting with the season opener against the Broncos. Obviously, we saw how the season turned out for both teams, but at that point the Broncos, led by none other than Russell Wilson, were considered one of the favorites in the AFC, while few outside of the organization thought the Seahawks would do much this season, and with Lumen Field as loud and revved up as it has been in years, the Seahawks escaped with a close win. 
The four-game winning streak that saw the Seahawks emerge as a legit contender was also a heck of a lot of fun, and of course everything about last Sunday, from the thrilling overtime finish to watching the Lions beat the Packers made for a memorable Week 18 experience.
Off the field, it was hard to top everything about the Munich experience, from the city itself to the people who were so welcoming, to the 12s who took over the city. Then on gameday itself, the atmosphere at Allianz Arena was unlikely anything anyone in the game had ever seen. Of course, a Seahawks win would have made the game even more memorable, but even in a loss, it was as Pete Carroll put it, "an unforgettable occurrence."
Jeff McLaren from Victory, British Columbia asks, "Do you think that this was one of the truly great years for the Seahawks? I can honestly say I was more excited and engaged than I have ever been. I'm so happy for Geno Smith, all the rookies and the coaching staff."
A: Well it's hard to beat a year that ends with a trip to the Super Bowl, or even better a Super Bowl victory, but there is something to be said for a season that kind of comes out of nowhere and is a pleasant surprise for fans.
Now to be clear, the Seahawks themselves never viewed it as a rebuild year and always expected to be a playoff contender, but there's no denying that a lot of fans, as well as analysts, expected the Seahawks to take a step back after trading Russell Wilson and releasing Bobby Wagner. So if you were one of those fans who thought this year was going to just be about developing talent and looking ahead to what the Seahawks could do with some considerable draft capital and cap space in 2023, then it does make this season quite a fun ride.
I will also add that this team had a really fun energy to it, and so too did Carroll and Schneider, who seemed to get a little extra juice out of the challenges presented this offseason. Then when you factor in what a cool story Geno Smith's season has been, and the emergence of so many young players who look like they're going to be a huge part of the future, yes, this has been a pretty special season, and one that is still going.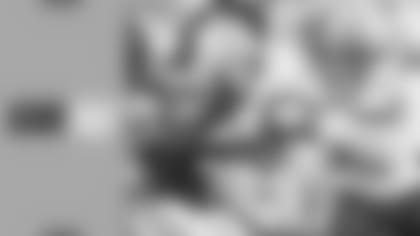 Listen To The Hawk Talk Podcast
Every week, Michael Bumpus and Nasser Kyobe release two podcasts analyzing the Seahawks previous game and previewing the next Seahawks opponent. Available on Spotify, Apple Podcasts, and wherever else you get your podcasts.
@iaia77 asks, "Coach of the year?"
A: I'm assuming you mean Pete Carroll? And if so, he definitely deserves to be in the conversation. Ultimately the Seahawks probably needed to win a few more games than they did for him to win the award, but going back to the last question, when you consider the expectations outside of the organization and what this team did, and what Carroll was able to get out of his players, he should get a lot of praise for his coaching job.
And while were at it, John Schneider would be very deserving of Executive of the Year honors. Not only did he draft a class for the ages, he also made a bold move to trade Wilson, getting back a ton of draft picks, including the first-rounder that became Charles Cross, the second-rounder used on Boye Mafe (or Kenneth Walker III—the Seahawks had back-to-back picks so it's hard to know what they'd have done had they only had one there), the No. 5 pick next year as well as an early second-rounder, and a pair of players who have started all season: defensive end Shelby Harris and tight end Noah Fant. Schneider also re-signed some key players like Geno Smith, Quandre Diggs and Al Woods, and he added some important players in free agency, most notably Uchenna Nwosu, who has been one of the team's best defensive players all season long.
We'll see who actually takes home the awards, but as I've noted before, I always find it to be a bit curious that sustained success tends to hurt coaches and general managers when it comes to this kind of recognition. The Seahawks have been one of the league's best franchises since Carroll and Schneider arrived in 2010, reaching the playoffs in 10 of 13 seasons, going to two Super Bowls and winning one, and Carroll was one of two coaches named to the Pro Football Hall of Fame's All-Decade Team along with Bill Belichick, yet neither Carroll nor Schneider have ever won coach or executive of the year? Strange.
@MakersGamer asks, "Who has been your biggest surprise player on defense this year?"
A: It's hard not to start with Tariq Woolen, a fifth-round pick who was a converted receiver with tantalizing athletic traits. Most people, and I'll admit I was in this camp, figured Woolen would be a special teams player and backup who might someday develop, but instead he was a Week 1 starter who intercepted six passes to become a Pro-Bowler.
I'll also mention Darrell Taylor here, though his is a different kind a surprise. Expectations were high for Taylor after a promising debut season, but he got off to a slow start, which was surprising in its own right, but that was followed by a big turnaround which, given his earlier struggles, could be seen as a surprise in a different way. Regardless, Taylor's emergence in the second half of the season, with 6.5 sacks in the last six games, has been a huge deal for Seattle's defense, and could be a big factor in the postseason.
Another player I'll point to is outside linebacker Uchenna Nwosu, who signed with the Seahawks after four years with the Chargers. That Nwosu has been good this season isn't a surprise--obviously the Seahawks thought highly of him if they pursued him in free agency--it's just that I don't think a lot of people were expecting him to be quite this good, playing at a high enough level to be named a Pro-Bowl alternate at a position (edge rusher/outside linebacker) that features some of the best players in the league. Nwosu finished the season tied with Taylor for the team lead in sacks (9.5) and led the team with 26 quarterback hits, a total that ranked ninth in the NFL.
Kurt Perraque from Queen Anne asks, "Dareke Young looked fantastic against the Rams, getting YAC and first downs on both targets. Is he about to see a bigger role at receiver?
A: I agree Young looked good on the couple of chances he got, and he has been outstanding on special teams throughout the season. I don't know how much Young's role will grow this week, but his playing time has increased with Marquise Goodwin on injured reserve, so a few more touches definitely seem like a possibility. I'm also intrigued by the wrinkles we've seen in recent weeks with Young lining up at fullback, a move that could create some mismatches given his athletic ability. More than anything, Young strikes me as the type of player who could take a big leap in year two and have a significant role in the passing game.
The Seahawks practiced on Tuesday, January 10 at the Virginia Mason Athletic Center in preparation for Saturday's Wild Card game vs. the 49ers in San Francisco. Seahawks practice photos are presented by Gatorade.