There's not much in the way of live sports going on these days, but that doesn't mean things are quiet in the NFL. The Seahawks are in the midst of their virtual offseason program, with players taking part in meetings online. The NFL schedule came out last week as well, so now we know who the Seahawks are playing and when they'll be playing them. With all of that in mind, it's time once again to dive into the mailbag and answer questions from you, the fans. As always, thanks to everyone who asked questions this week, and apologies if I couldn't get to yours this time around.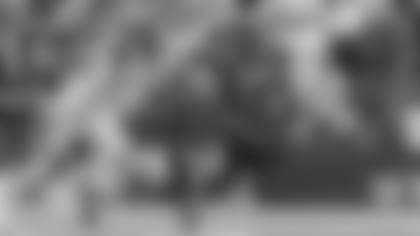 @yo_ger asks about Russell Wilson not getting any MVP votes and if he has a similar year in 2020 he will get the award?
A: If you're a Seahawks fan that has been paying attention to social media this week, you've probably noticed that there has been a lot of discussion about the fact that Russell Wilson, despite being one of the best quarterbacks of his era, has never received a single MVP vote, which is kind of wild considering all he has done. What makes it harder for Wilson is that the NFL, unlike other sports league, only has voters pick one MVP with no votes for second place, third place, fourth place, etc. 
The MVP award almost always goes to a quarterback on a division championship-winning team, usually one that is a No. 1 or No. 2 seed, and early in Wilson's career when the Seahawks were a No. 1 seed in back-to-back seasons, Wilson's importance to the team was somewhat unfairly overshadowed by an all-time great defense. And in some of Wilson's best years from a statistical standpoint, there has been a pretty clear-cut favorite taking most or all of the votes. In 2015, for example, Wilson finished the year on fire and led the league in passer rating, but Cam Newton was also having a great year on a 15-1 team. The only other player getting votes that year was Carson Palmer, who put up big numbers while the Cardinals went 13-3 to win the NFC West. Last year, Wilson was a legit MVP candidate for most of the year, but the Seahawks lost three of their final four games to fall just short of a division title, while Lamar Jackson, the unanimous winner, had 36 touchdown passes and a 113.3 passer rating while rushing for 1,206 yards for a Ravens team that went 14-2 to earn a No. 1 seed. 
Now depending on how you define value, a very good case can be made for Wilson in several recent seasons, and I'm not saying he didn't deserve some votes along the way, but I can also see how each individual voter might have checked the box next to Jackson's name last year, or Newton's name in 2015. 
All of that being said, yes, I think Wilson is long overdue to have a big season rewarded with at least some MVP votes if not the award itself. And again, team success is a huge factor in the voting, so if the Seahawks can get back to winning the NFC West, or even better, to being the NFC's top seed, he'll have a great shot at breaking through.
Loreen Murdock from Regina, Saskatchewan asks, "What's the status of Marshawn Lynch talks?"
A: While nothing seems imminent, both sides have acknowledged that the door is at least open to Lynch return in 2020. Lynch told ESPN's Scott Van Pelt earlier this month that his agent has talked to the Seahawks, saying, "My agent has been in talks with Seattle, so we'll see what happens. If it works out and I get back up there, it is what it is, and if not, (shoot) I'm living good, so I ain't trippin' too much." A few days later, Seahawks general manager John Schneider said on Sports Radio 105.7 The Fan in Baltimore that nothing has been ruled out with Lynch. 
"We said we'd keep the door open," Schneider said. "We never close our minds to anything, really. When he came in, it was great. He gave us some juice. The way we left things was basically kind of like, 'Hey, let's see where this thing goes.'"
Does this mean you should expect to see Lynch on the field on Day 1 of training camp? Hardly, but both sides are at least open to the possibility of him coming back at some point in 2020.
William Davenport from Stanwood asks, "Who will be in the DT rotation with Jarran Reed and Poona Ford?"
A: This is an interesting question because, aside from the two names mentioned, there are no proven defensive tackles on the roster. Bryan Mone, who made the team as an undrafted rookie last year, worked his way into the rotation late in the year, so he's obviously one name to watch, as is 2019 sixth-round pick Demarcus Christmas, who spent last year on the Physically Unable to Perform List due to a back injury. The Seahawks also added a pair of undrafted rookie free agents to compete there, Josh Avery and Cedrick Lattimore. And while there's a lot of unproven youth there, the Seahawks very well could have more experience at defensive tackle by the time the season starts. Seattle has had success in recent years finding solid veteran defensive tackles to plug into the rotation, so whether it's somebody who is still unsigned or a player who might be released for salary cap reasons down the road, I wouldn't be surprised if the Seahawks add more to that group.
Another thing to consider when you talk about the D-line rotation is that defensive ends will often figure? in interior-line roles in passing situations. Pete Carroll mentioned L.J. Collier and Rasheem Green as two players who will be factors in that type of role, so it won't always be true-defensive tackles in the middle of the line.
@sp_da_man asks, "Favorite non-Ten Pearl Jam Album and favorite track on that album?"
A: Oh man I like this question a lot. I've really enjoyed their newest album, Gigaton, quite a bit, but I'm disqualifying that from consideration for now because it's just too new to compare to albums I've been listening to for decades, and because I haven't heard any of those songs live yet—well aside form "River Cross," which Eddie Vedder performed on the "One World: Together at Home" concert that was on TV last month. And you need to hear Pearl Jam live to fully appreciate them. Here give that performance of "River Cross" a listen while I ponder this question further…
OK, where were we? I'm going to assume we're only including studio albums and not live albums, because a lot of those would be in consideration—again, they're really good live. Obviously Ten and the two following albums—Vs. and Vitalogy—were their biggest commercial successes and contain a lot of the hits they are known best for, but my pick would probably would have to be Yield. As for favorite track on that album, it'd be either "In Hiding" or "Given To Fly," depending on what day you ask. If not Yield, I'd go with Backspacer, both because it's a really good album, and because "Just Breathe" was the first dance song at our wedding, so it's the sentimental choice.
@FNagurski asks, "John Schneider said there will be players cut from other teams that we might sign, any insight as to who or what position?"
A: I believe you're referring to a comment Schneider made on his interview on Sports Radio 950 KJR last month. Schneider was talking about the topic of cap space and how he wants to always have flexibility because roster-building is a year-round process, including adding, as Schneider put it, "cap casualty guys throughout the season… that you didn't see coming."
The last part of that answer is key, so no, I don't think the Seahawks are sitting there waiting for a particular player to be available, but they do know that, inevitably, some quality players will come available between now and the start of the year, so they want to have the cap flexibility to act should a really good player hit the open market.