You had Seahawks questions; we have answers.
The Seahawks are looking to bounce back from a tough season-opening loss to the Rams, and it won't be easy this week, as the next game on the schedule is a road contest against the Detroit Lions, who won their opener in Kansas City last Thursday. And before we turn our attention to that Week 2 matchup, it's time once again to open up the mailbag and answer some questions from you, the fans. As always, thanks to everyone who asked questions this week, and apologies if I couldn't get to yours this time around, or if I skipped it because you really were just looking for a place to vent and not ask an actual question, which is fair. And remember, in addition to responding two the weekly tweet asking for questions, you can also submit questions any time you'd like online at Seahawks.com/mailbag.
@Darrell53670413 asks, "How is the defense going to get better?" While @tompage asks, "How can the pass defense improve going into Week 2?"
A: As Tom's question notes, the pass defense was the real issue, as the run defense, a big issue last year, was actually quite good, holding the Rams to just 2.3 yards per carry. If the Seahawks can keep playing run defense like that, it will help quite a bit over the course of the season, however, it wasn't nearly enough on Sunday as Matthew Stafford and his receivers had a huge day.
As for how the pass defense can improve, as Seahawks coach Pete Carroll noted after the game, players need to do their part, but Carroll pointed the finger at himself first and foremost, saying he and the coaching staff need to better set the players up to succeed. Part of that will be finding ways to improve a pass rush that recorded no sacks and two quarterback hits on 38 drop backs Sunday, a big factor in the Rams having so much success on third down. Players on the back end can certainly cover better as well, and to a man they'd tell you Sunday's performance wasn't good enough.
The Seahawks also will hope to improve by adding two players they see as big difference-makers to the mix soon. Cornerback Devon Witherspoon, the No. 5 overall pick, is on track to make his NFL debut on Sunday if all goes well in practice this week, and safety Jamal Adams, a former first-team All-Pro, is also getting closer to returning. Adding those two won't magically fix everything, but both were Top 10 picks for a reason, and over the course of a season they will be able to do a lot of things that help the defense.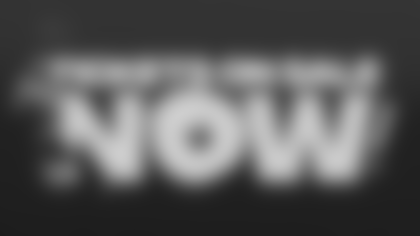 2023 Tickets On Sale Now!
Secure your tickets today to experience the best gameday in the NFL!
@wenfont asks, "It was awesome that Bobby Wagner got the reception he deserved when he was introduced. Is that the loudest one you've heard? Who else came close?"
A: You are correct that Wagner received a great ovation from the 12s prior to that game. If it wasn't the loudest I've heard, pregame, it's definitely one of the top. The only comparable one I can come up with off the top of my head was when Marshawn Lynch returned late in the 2019 season. One other memorable pregame moment that stands out, though not part of player introductions, was when Paul Allen raised the 12 Flag prior to the NFC Championship Game in the 2005 season. That entire game, from Allen's flag raising to the postgame celebration as the Seahawks celebrated their first Super Bowl berth, was one of the best and loudest gameday environments I have ever been fortunate enough to experience in person.
Daniel Keenan from Spokane asks, "What were Geno Smith's first-half stats against the Rams?"
A: Smith was a solid 13 for 18 for 103 yards, 1 touchdown, no turnovers and a 104.6 rating in the first half as the Seahawks built a 13-7 lead. Those aren't spectacular numbers, but they're good enough to win a lot of games if the Seahawks could have kept that up in the second half while also playing a little better on defense, and on third down in particular.
I get that when offenses struggle, fans tend to look at the quarterback, but I really didn't see Smith as being the problem in that loss. Losing both starting tackles early in the second half was significant, and when the defense is struggling to get off the field, every offensive miscue gets multiplied because, due to those long drives by the opponent, the offense gets fewer chances to get back on track. Smith is a leader and a very accountable person, so he said after that game that he put a lot of the loss on himself, but there were far bigger issues than quarterback play that led to a loss.
@TodaySeahawks asks, "Why didn't Zach Charbonnet play more?"
A: Mostly, the Seahawks just didn't get a lot of plays on offense, running only 46 plays compared to 78 for the Rams, in large part due to the third-down discrepancy between the teams. Charbonnet played 24 percent of the offensive snaps, second most among running backs behind Kenneth Walker III, and if the offense had a more normal day with 60 or so plays, you'd have noticed Charbonnet out there more.
It's also worth remembering that he's a rookie and that was his first game, so it might just take a little time for him to build a bigger role in the offense. Over the course of the season, however, I'd be quite surprised if he doesn't find plenty of ways to make his presence felt.
Hollkeefe06 asks, "OK, this might be really random, but was a junior in college I'm going to ask, what was a core memory of your junior year?"
A: You're testing my memory here, but the tweet did say to send random questions, so here we are… Is it bad that none of my memories are of things I actually learned in school? I mean, I seem to remember liking some of my classes that year, but what really stands out are just the fun memories with friends. I lived in a house with four other guys, and there were plenty of fun memories there, including a new year's party that included a roommate hanging a disco ball from the ceiling (I don't think we got our damage deposit back).
There were back-to-back Pearl Jam shows that fall at KeyArena, which if you've read this mailbag very often, you know were a highlight for me. I also ski raced in college, many, many of my favorite memories from college involve the friends I made on that team and the experiences we had when on the road for races, be it tuning skis over beers (only for those who were 21 and older, of course) on Friday night or the excitement of race day or the adventures of driving home from some ski resort late on a Sunday so we could get back in time for class the next day.
@cameroncphotos asks, "I know I have a tendency to be pretty tunnel visioned when it comes to problems, but why does it feel like every year we have a line of scrimmage problem, and why aren't more resources allocated for the line, be it offensive or defensive?
A: The self-awareness in this question is important because, throughout the NFL, with very few exceptions, fan bases have concerns about their teams in the trenches. There are only so many elite offensive linemen and defensive linemen walking this planet, so a lot of fans want their teams to improve in that area. That being said, the Seahawks feel really good about their offensive line, albeit less so when both tackles go down in one game. And while the defensive line is something of a work in progress given the number of new players, the Seahawks can't be accused of not investing resources there, having spent big on Dre'Mont Jones, adding more free agents like Jarran Reed and Mario Edwards Jr., and using two more draft picks on Mike Morris and Cameron Young.
Over their history under Carroll and John Schneider, the Seahawks have used their top picks on offensive linemen and pass rushers more than any other position group, and it isn't that close, so while you might not like the results every time, it isn't really accurate to say they aren't investing resources there.
@XRay_Bird asks, "If the Seahawks sign Jason Peterson, what does that say about the extent of the injuries to Charles Cross and/or Abraham Lucas?
A: The Seahawks did indeed sign Peters to the practice squad on Tuesday, and it tells us that there is some uncertainty about the availability of Cross and Lucas. Signing Peters and Greg Eiland to the practice squad shouldn't be seen as indictment of Stone Forsythe and Jake Curhan, who took over at tackle on Sunday, but more as a sign that the Seahawks need more depth if Cross and/or Lucas misses time.
Roger Low from Seattle asks, "Coach Pete, what do you think about the end of the Pac 12 and the future of college football?"
A: Carroll, who of course was one of the most successful coaches in the history of the Pac 10/12 during his time at USC, was asked about this topic in August when schools began announcing their intention to leave the conference, and not surprisingly he wasn't happy to see a conference with so much tradition falling apart. 
"I don't have enough information to comment clearly, but I'm really disappointed," Carroll said. "I would think that there's a lot of people, a lot of fans that are disappointed too. I know that it's a financial turn that they do and they've got to make their decisions and all but there's something about the tradition of it that gets lost and I don't know where they recapture that, I don't know how they recapture the traditions that have been there so long. It's not just our conference out here, it's around the country too. I really don't understand. I'm pretty disappointed in college football right now. Just in general. Just disappointed it's gone the way it's gone. With all of the stuff that is happening, I hope they can get it right. And it comes out way better than maybe I can imagine it in my limited capacity here. I just kind of like the tradition of it, that I feel like we are missing. I don't know how you recapture that."
Daisy McGuire from Panama Beach, Florida asks, "Couldn't Holton Ahlers be kept as an emergency third quarterback under the new rules so a practices quad spot can be used for someone else?
A: Ahlers was released from the practice squad Tuesday, so for now at least this is a moot point, but I'm answering it anyway because the emergency quarterback rule is new so it's worth revisiting for fans who are curious about it. Plus, Ahlers has already been released and re-signed to the practice squad once this month, so it's certainly possible he's back at some point.
As for the rule itself, the emergency rule is one that applies to game day when teams are allowed to have 48 players active, so long as eight or more are offensive linemen, or 47 if seven or fewer linemen. Starting this year, teams could dress a third, emergency quarterback who doesn't count towards that limit, but that player has to be on the 53-man roster. A lot of teams, the Seahawks included, usually only keep two quarterbacks on the 53, so the emergency quarterback rule isn't in play. If a team had a quarterback on the practice squad and wanted to use one of their two gameday elevations for that player, he could suit up as a third quarterback, but would count towards the 48-player limit on gameday.
Go behind the scenes with team photographer Rod Mar as he shares moments from the Seahawks' Week 1 matchup vs. the L.A. Rams at Lumen Field on Sunday, September 10, 2023. Eye on the Hawks is presented by Western Washington Toyota Dealers.