Seahawks players are off Wednesday after five days of training camp, which makes today the perfect time to answer questions from you, the fans. If you missed the tweets about it, we now have a new way to submit mailbag questions online: Seahawks.com/SeahawksMailbag. You can also sign up on that site to have the mailbag sent directly to you via email. As always, thanks to everyone who asked a question this week, and apologies if I wasn't able to answer yours this time around.
Marvin Plutta from Hamburg, Germany asks, "Is there any news regarding the progress of second-year pass-rushers Jacob Martin and Rasheem Green? Not hearing anything from the coaches about these players seems like a bad thing?
A: A question from Germany right out of the gate? Nice.
You're right that we haven't heard much about those two players as of yet, but to me that has less to do with how they're playing that it does the position they play. It can be very hard for linemen on either side of the ball to shine in non-game settings, and especially in practices without pads. The Seahawks only had their first full-pads practice on Tuesday, so expect to start hearing more about line play in the next week or two when those players get more chances to shine in more physical practices and especially in preseason games.
In general terms, however, those are two young edge players the Seahawks are excited about in 2019, and are players who will need to step up into bigger roles for Seattle's line to be at its best.
@officialjadonl asks, "Which rookie do you think will have the most impact this season? Maybe by next season?"
A: Whether it comes in the form of starting jobs or spots in various rotations or on special teams, the Seahawks are expecting to get a lot out of this year's rookie class, and it probably shouldn't come as a surprise that two of the most obvious candidates to take on big roles are players Seattle selected early: first-round pick L.J. Collier and second-rounder DK Metcalf.
Whether he starts or not, Collier should be part of the defensive line rotation, and if all goes according to plan, an important part of the pass-rush. In past years, the Seahawks tend to have three or four receivers earning the bulk of the playing time in regular-season games, and Metcalf has a real chance to be one of those players, although veterans Jaron Brown and David Moore will be tough to unseat as the No. 2 and 3 options behind Tyler Lockett.
As for the future, it's impossible to say what happens with other players on the roster, but one player who just continues to shine, but whose immediate path to playing time looks to be blocked by standout veterans, is linebacker Cody Barton. I don't know what his role will be this season or in 2020, but it's hard to imagine Barton not finding ways to help the team based on what's we've seen thus far.
With all of that being said, let's remember we're not even a full week into camp, and that so much can and will change between now and the regular season. Tre Flowers was arguably Seattle's best rookie last season, at least on offense or defense (punter Michael Dickson was an All-Pro), but at this time a year ago the converted safety looked like a player who would probably need a year to develop while making the switch to corner.
Joe Worth from Brentwood, NY asks, "With CJ Prosise being healthy, how is the running back depth looking so far? Who do you think will be the 1-2-3 punch they'll use?"
A: The Seahawks have a lot of talent at running back this year, and that's going to be an intriguing position battle to watch in training camp when it comes to roster spots and the third-down role in particular.
It would be a surprise at this point if Chris Carson and Rashaad Penny aren't Seattle's top two backs, but everything beyond that is very much up for grabs. As Joe notes, Prosise has been healthy in camp so far, and if he can continue to be available, he'll have a very good shot to earn the third-down role, which is one that would utilize his strengths as a pass-catcher. Rookie Travis Homer will also contend for that role however, and while J.D. McKissic is listed as a return specialist, he has played well in that role in the past as well.
We'll need to see how the preseason plays out, and health could always be a factor, but if the Seahawks get to the final week of August with all their backs healthy, some tough decisions will have to be made.
@wenfot asks, "I loved the stories last season about players' pets. Which players pet is your favorite?"
A: You're correct that pet content is good content, and I'd imagine we'll do more of that this season. My favorite, if only because he's in the building the most often, would have to be Jacob Martin's golden retriever, Bubba. Bubba was just a tiny pup last season, but he's already getting to be a full-grown dog, one that happened to be a big hit at practice earlier this week.
Robin Wisner from Seattle asks, "A lot was said during the offseason about utilizing Shaquem Griffin as a pass-rusher. Has he spent time with the defensive line or taken part in any pass-rushing drills?"
And while Griffin has worked some at strongside linebacker, he has still done more work at the weakside spot, which is where he played last year. As for the question about pass-rush drills, he has done some of that, but that's normal for linebackers. It is worth noting that if part of the plan is to use him as a blitzer, that's not something the Seahawks will necessarily show a ton of in practices open to the public or preseason games when teams tend to be pretty basic so as to not give a lot away for the regular season.
@Matt_Gerrish asks, "which Seahawks players have the most interesting tattoos?
A: Plenty of players have tattoos, but Cassius Marsh is probably the Seahawks' most tattooed player. One of his most interesting tats is a polar bear on his back, which he discussed a couple of years ago during his first stint with the team.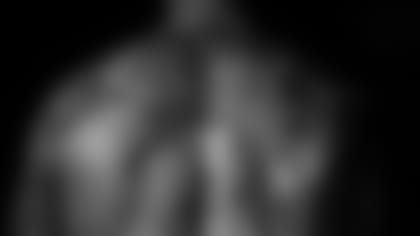 "It just pretty much represents me in animal form, really," he said. "It's just like how I would view myself I guess if it was like my spirit animal. I feel like that's how I would view myself, is that tattoo. Polar bears have white fur and black skin. Both my parents are mixed and I came out obviously extremely light skinned. But polar bears are the most aggressive animals, the most aggressive bears in the world. They're known to be survivors and be able to deal with very, very harsh weather and circumstances. The polar bear is just an amazing animal and I just feel like it's me in animal version."
Vivek Shah from Bellevue asks, "What do you think about Russell Wilson being ranked No. 25 on the NFL Network Top 100 list?"
A: Well on one hand it's a pretty big honor for your peers to consider you one of the 25 best in the world at what you do, so that's a good thing. Then again, Wilson was No. 11 on the same list a year ago, and all he did in 2018 was go out and have arguably the best season of his career, posting career-bests in touchdowns (35) and passer rating (110.9), his third best yards-per-attempt average (8.1), his second best completion percentage (65.6), and matching a career-low in interceptions with seven. And with Wilson leading the way on offense, the Seahawks scored the second most points in franchise history, and they averaged 30.0 points per game in the second half of the season, ranking third in the NFL over that span. So yeah, it's a little curious that he dropped 11 spots, but somehow I don't think he'll lose a lot of sleep over it.
@Pier_C_1 asks, "Who do you think will be the Seahawks starting defensive line?"
A: Early in camp, the starting line in base defense featured Cassius Marsh and Quinton Jefferson at end, and Jarran Reed and Poona Ford at tackle. We know that won't be the starting line in Week 1, as Reed is facing a six-game suspension, and other spots could change as well depending on how quickly Ziggy Ansah works his way back into form, and how rookie L.J. Collier develops.
And it's important to remember that when we're talking about the defensive line, cracking that starting lineup isn't necessarily as important as cracking the top seven or eight in the rotation. The Seahawks like to rotate their linemen heavily, and sometimes depending on matchups—for example, against a pass-heavy team, an edge rusher like Jacob Martin might play more than a bigger end like Jefferson—a non-starter might play more snaps than a starter. The most obvious example of this in recent Seahawks history is the 2013 season when Michael Bennett and Cliff Avril were both technically backups, but played big roles in the defense to the point that Bennett led Seattle's defensive linemen in playing time despite starting only three games, while Avril, who started two games, ranked third behind Bennett and starter Chris Clemons.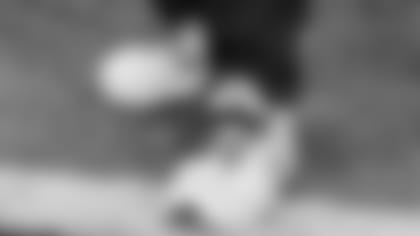 Miguel Perez from Prosser asks, "Will Pete Carroll showcase any new 'dad shoe' swag this season?"
A: New? Not sure of that unless Nike sends him a new version of his beloved Air Monarchs. Carroll has changed up his shoes a bit over the years, but almost always stuck with some version of the Monarchs, so I wouldn't expect drastic change. But Carroll is definitely king of the "dad shoe" swag around these parts, so much so that a handful of players could be seen rocking the Seahawks-colored monarchs in the locker room last season.
Bailey Takacs from Fall City asks, "Are the Seahawks attempting to pursue any D-line help?" And on a related note, @Elsaucy asks, "Are the Seahawks planning on signing anyone else before the season starts?"
A: The Seahawks already added D-line help before camp by signing veteran Earl Mitchell, but does that mean they're done looking to upgrade there or at other spots? Not necessarily. As general manager John Schneider likes to point out, building a roster is a year-round endeavor, so he and his staff are always looking for ways to get better. And one way the Seahawks and other teams look to add players is during the process of cutting rosters down to 53 players. Not only will the Seahawks look to see if players cut by other teams might be able to help them, that's also a time when trades can occur in the days leading up to the roster deadline. In other words, there's a very good chance that at least a couple of players on Seattle's Week 1 roster aren't on the current 90-man roster.