The Seahawks enjoying a bye week after a long trip to Munich, and after a 6-4 start that has them in first place in the NFC West. But while players are enjoying some well-deserved time off, the mailbag is still open, so it's time to open it up and answer some questions from you, the fans.
As always, thanks to everyone who took the time to submit questions this week, and apologies if I didn't get to yours this time around. And remember, if you're not the Twitter type, you can also submit questions online at seahawks.com/mailbag.
@SuspectChemo asks, "Is Geno Smith still yet to write back?"
A: In case you somehow missed it, after Seattle's season-opening win over Denver, Smith dropped the now famous line, "They wrote me off; I ain't write back though." And 10 games into what by every measure should be a Pro-Bowl season for the Seahawks quarterback, Smith say he still isn't writing back.
In fact, in Munich last week a reporter brought up the now-famous line and asked Smith if he had to write back what he would write, and he replied with a smile, "I wouldn't write back."
But regardless of whether or not Smith wants to acknowledge his doubters, he is without a doubt proving a lot of folks wrong in what has been his first season as a starter since 2014, helping the Seahawks to a 6-4 start while leading the NFL in completion percentage (72.8), ranking second in passer rating (108.0), ranking tied for fifth with 17 touchdown passes. And he's putting up strong performances weekly, not padding his stats with a few big games, which is evident in the fact that his eight games with multiple TD passes and seven games with a 100-plus passer rating both lead the NFL.
Asked in Munich about his ability to thrive after such a long wait between opportunities to start, Smith said, "I think it's mixture of talent and mental stability. I think those things are coming into a good combination right now. I've always had those two things, so it's more so just me being in the light versus doing it in the shadows."
@JamesHonk867 asks, "Where does Tre Brown fit into the secondary with him coming back? It looks like the Seahawks have quite a few options now?"
A: You're right that the Seahawks look pretty darn deep at cornerback now with Brown returning to action. As a rookie, Brown was able to come in and eventually win a starting role, though unfortunately he suffered a season-ending knee injury after playing only five games. His quick ascension to a starting role might make you think he's destined to come in and take over that role once again, but the problem Brown is facing is that current starters Tariq Woolen and Mike Jackson are both playing really well.
At the very least, Brown, who was activated off the PUP list on Tuesday, gives the Seahawks a very talented depth option between the two starters, but I definitely could see a scenario in which, the Seahawks eventually rotate him in for some series, as was the case last year before he eventually became a starter. The rotation with Gabe Jackson and Phil Haynes shows that Seahawks coach Pete Carroll is willing to rotate players at positions where players usually don't split playing time—and cornerback is traditionally another every-down position—so there is definitely a chance to get Brown on the field even if he isn't immediately back in the starting lineup. If we're talking long term, it's hard to imagine that Brown won't eventually be pushing for a starting role somewhere down the line based off how well he played as a rookie, but again, given the quality of play the Seahawks have gotten out of their current starters, Brown doesn't have an easy path back into the starting lineup.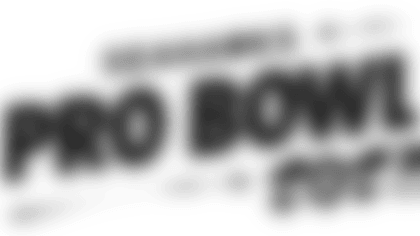 Send Your Favorite Seahawks To The Pro Bowl Games
Voting for the 2023 Pro Bowl is underway allowing 12s to vote for their favorite Seahawks to represent Seattle on the NFC squad in the reimagined Pro Bowl Games.
Wittkinator asks, "What was the Seahawks' problem with the pitch in Munich? Were the players unhappy it was real grass? Isn't that the same as in Lambeau Field?" Kobi Yamada from Edmonds also asks about the field in Munich.
A: Markus from Germany checks in with this question, and yes, the field was a factor in the game with a lot of players slipping and falling, including Tampa Bay's kick returner on the very first play of the game—though as Carroll said after the game, both teams had to deal with it so it's no excuse for a loss.
The issue players had wasn't the fact that the field is grass, it's that the grass wasn't stable enough to hold up to an NFL game. It seems from talking to players and to folks in Germany that the issue isn't a bad field, per se—I have no doubt that the Allianz Arena pitch is great for Bayern Munich's needs—but that the type of field preferred by a soccer team isn't ideal for an NFL game.
Carroll talked about this a bit on his weekly show on Seattle Sports 710 AM, noting that the best natural grass fields in the U.S. tend to be in warmer, dry climates like California and Florida. There, the fields are pretty firm and dry and hold up well to players weighing 300 or more pounds digging in. In countries like Germany and England—the field at Wembley Stadium has been a problem for NFL games as well—it seems the grass fields tend to be softer than what football players are used to back home. That's great for soccer where lighter-weight players are running and doing a lot less sudden change of direction, but not so much for an NFL game in which 300-plus pound men are pushing on each other in the trenches.
@AdamGeorgeB6 asks, "Do you think the Bucs game is a blueprint on how to beat us? Or do you think it was just an anomaly and we just can't beat the NFC Sound?"
A: First off, it is odd that the Seahawks are 6-4, have beaten some strong teams, yet are so far 0-3 against a division that is led by a 5-5 team, though if anything I think that just speaks to the parity in the NFL. No, the likes of New Orleans and Atlanta aren't great teams this year, but they're still plenty talented to be dangerous on any given Sunday.
As for if the Bucs provided a blueprint, I don't really see that being the case. For starters, Tom Brady was fantastic in the game—seriously, go back and look at some of the contested third-down throws he made—and there aren't any other Tom Bradys in the league. Similarly, Tampa Bay's defense is really good and features some players like Vita Vea and Devin White who were big difference makers, and who aren't run-of-the-mill players every team in the league can run out on the field. I know Tampa's record isn't great, but that's still a really talented team that has won a lot of games the past two seasons.
And even though I know Pete Carroll and players won't use it as an excuse, but I have a hard time believing that an East Coast team didn't benefit a bit from a game that started at 6:30 a.m. Pacific Time.
Another big factor in that game that I don't see being a blueprint situation, because Carroll and company won't let it be, was the way Tampa Bay ran the ball a ton against a Seahawks defense that wasn't really expecting it. The Bucs averaged a league-worst 60.7 rushing yards per game and 3.0 yards per carry coming into Week 10, then came out running a ton and gained 161 yards on the ground. Call it a hunch, but I don't think Carroll and company will have as one-sided of a defensive game plan again this season.
@tompage asks, "Did having Bryan Mone inactive against the Bucs have an impact on the Seahawks' ability to stop the run?"
A: It's hard to imagine it wasn't a factor. The Buccaneers didn't completely gash the Seahawks—they averaged a modest 3.7 yards per carry on 44 carries—but they had enough success to keep at it. Would Mone being the in middle to help plug up the run have changed things? Maybe. Carroll acknowledged that Mone was a healthy scratch because they expected a more pass-happy attack and wanted to have the smaller, more nimble Myles Adams active.
"He was a healthy scratch because we anticipated them throwing the ball a lot," Carroll said. "We wanted to make sure that we were ready with backups that could give us a little boost there, but the game didn't turn out that way."
Carroll has given credit to the Buccaneers coaches, both after the game and on Monday, for the plan they executed in the game, and as much as fans of a team that just lost might not like to hear it, that's something that happens in the NFL. There's good players and coaches on every team, and sometimes it just isn't your team's week.
@yair425 asks, "Will Jamal Adams be back by the time the postseason starts?"
A: Pete Carroll was asked about this a couple of weeks ago, and unfortunately that isn't in the cards for Adams. Carroll said last month that Adams is encouraged by the early stages of his rehab, that an in-season return, even for the playoffs, doesn't look to be possible.
Marc Whitmarsh from Crawley, England asks, "With the Seahawks now on a bye week, what does the bye week look like for players and staff, especially coming off an overseas game?"
A: For players, who got back to Seattle late Sunday night, they'll get the full week off before returning work on Monday. Some players will use that as a chance to return home or maybe to their college to attend a game, but in general it's just a good time for all to get some rest and come back refreshed next week. As for staff, it depends a lot on the specifics of the job, but in general just about everyone in the building should be enjoying some time off this week.
Go behind the scenes with team photographer Rod Mar as he shares moments from the team's trip to Munich, Germany, which concluded with a Week 10 game vs. the Tampa Bay Buccaneers on November 13, 2022 at Allianz Arena. Eye On The Hawks is presented by Western Washington Toyota Dealers.