Greetings everyone. Hope this week's mailbag finds you all healthy and well in these challenging times. While football is about the millionth most important thing going on these days, hopefully some offseason NFL news is a welcome distraction for people who need to escape all the bad news in the world. And with that, it's time to answer some questions from you, the fans. Thanks everyone who asked questions this week, and apologies if I wasn't able to get to yours this time around.
DarkJaguar206 asks, "I know Quinton Dunbar has that ideal 'Pere Carroll DB build,' but how good of fit do you think he will be?" @TruthisTold2U also asked about Dunbar's fit and the competition at cornerback.
A: You're right that Dunbar, who was recently acquired in a trade with Washington, fits the bill from a physical standpoint at 6-foot-2 with long arms, and his recent play suggests that he could be a very good fit in a defense looking to bounce back from a subpar 2019 season. In 11 games last season—he finished the year on IR—Dunbar was Pro Football Focus' second-highest rated cornerback in the NFL, and he had eight passes defensed and four interceptions in that abbreviated season.
In an interview on 710 ESPN Seattle Thursday, Dunbar detailed two things that, in addition to his size and overall talent, should help him in Seattle. For starters, he said, "My number one trait is competing," which is something you know Pete Carroll will love hearing. Secondly, Dunbar talked about how he is familiar with the step-kick technique that Seattle likes its cornerbacks to use, having worked with former Seahawks and Falcons assistant Marquand Manuel, who like Dunbar played his college football at the University of Florida.
As for how Dunbar fits in, he'll have to compete for his playing time just like everybody else. The Seahawks do return both starting cornerbacks in Shaquill Griffin and Tre Flowers, but Dunbar's play over the past couple of seasons suggest he's a player who will absolutely challenge for a starting job. Another question is whether any of the three corners mentioned above could move into he slot in nickel situations, or if those three are truly competing for two starting spots. That competition will definitely be one to watch when training camp gets going.
@daw2312 also asks about Dunbar, as well as, "How do you feel about the offensive line additions?"
A: So far, the Seahawks have signed two offensive tackles, former Jets starting right tackle Brandon Shell and Cedric Ogbuehi, a former first-round pick, as well as former Steelers center/guard B.J. Finney. And yes, I'm aware other moves have been reported, but as the team website, we're not going to speculate on stuff that isn't official yet.
Those tackles both figure to factor into the mix at right tackle with last year's starter, Germain Ifedi, reportedly heading to Chicago in free agency, and with George Fant headed to the Jets. Shell's history as a starter certainly doesn't hurt his chances, but as always, he'll have to compete with Ogbuehi and everyone else.
Finney brings versatility to Seattle's line having played center and both guard spots in Pittsburgh, and could either serve as a valuable backup who can play a lot of positions, or he could challenge for a starting job, particularly if Mike Iupati, who is currently a free agent, doesn't re-sign with Seattle. Center is also a position to watch with Justin Britt and Ethan Pocic coming back from season-ending injuries. If one or both isn't ready for training camp, that would leave Joey Hunt as the only center, other than Finney, with any NFL experience.
@j_low33 asks, "Best track on the new Pearl Jam album?"
A: In case you somehow missed through all the times I reference them on Twitter, I'm a huge Pearl Jam fan, and the Seattle music legends just released a new album, Gigaton, on Friday.
I've listened to Gigaton a couple of times all the way through, and overall I really like it, but I'll need more time to pick a favorite. Early on after a couple of listens, I really like in no particular order: Comes Then Goes, Retrograde, Whoever Said, Seven O'Clock, Dance of the Clairvoyants, Quick Escape and River Cross. Yes, that's half the album, which to gets back to my earlier point, it's awfully good a couple listens in.
I also feel like to really assess Pearl Jam material, you need to hear it live. There are plenty of their songs that didn't necessarily rank among my favorites when listening to studio versions, but that I really came to appreciate after hearing them live, song like Corduroy, Porch, Release, Unthought Known and State of Love and Trust.
@JeffVedder12 asks, "Hi from France, is (Gigaton) the best Pearl Jam album since No Code?"
A: Hello and hope all is well in France. As mentioned above, I really like the album as a whole so far, but not going to try ranking it until I've had some time. I will not, however, say it's best album since No Code, because I think Yield, their next album after No Code, is one of their best, so that'd be the best since No Code. Now is Gigaton the best since Yield? Ask me again in a couple of years.
OK, Pearl Jam nerding out over, back to football.
@SchulerDevon asks, "What do you feel is the Seahawks target in the draft? Is there a specific position group they want to address?"
A: The answer you're going to get from general manager John Schneider is always that they're looking to get better everywhere, and that's because when it comes to the draft, that's the best strategy. Yes, sometimes there's an obvious need a team needs to address, but the goal is to head into the draft with a deep and balanced enough roster that you're not feeling pressure to target a certain position.
All of that being said, neither Carroll nor Schneider has made any secret of the fact that they want to see the defense, and the pass rush in particular, improve. Given the relative scarcity of good pass-rushers in the world, and given Seattle's draft history that includes picking pass-rushers with their top pick, that is definitely a direction I could see the Seahawks going, but I'd hardly bet on it.
@ramdonomo asks, "Since it's been 20 years, where were you when the Kingdome was imploded?"
A: Oh man, this one brought back a fun memory. OK, maybe not fun, but funny now that it was a long time ago. I was a sophomore in high school when the Kingdome got imploded, and my buddy Jason and I had gone on a spring break skiing road trip to Jackson Hole, Wyoming and to Colorado. We were on our way back the morning of the implosion, and having grown up going to so many Seahawks and Mariners games in that building, I was hoping to get back to see the Kingdome go down. Unfortunately my eagerness to see it led to a heavy foot, and somewhere on I-82 between the Tri Cities and Yakima I (deservedly) got pulled over and earned a speeding ticket.
So yeah, missed the implosion, but did drive into Seattle a little later to see all the smoke, which was a weird sight on its own.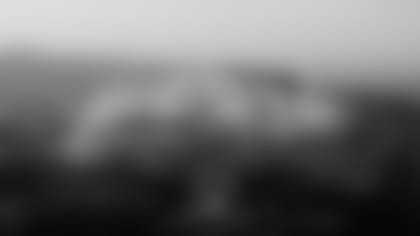 Kingdome Implosion In HD
Check out a handful of different angles, some in high-definition, from the significant moment in Pacific Northwest history.
@glutenfreekorea asks, "When you drop buttered toast, it always lands buttered-side down, why is that?"
A: I was going to go with: because the world is cruel and unfair and that's just how life is. But it turns out there's a scientific explanation (thanks Google!). From the typical height you're likely to drop toast—table, counter, etc.—the spin rate of a falling object the size of a piece of bread is slow enough that it won't make a full rotation, so it's going to land face down more often than not having started but not completed a rotation. So if you want your toast to start landing buttered-side up, either drop it from a lot higher up, or use tiny toast that will rotate faster. Or, you know, be an adult and stop dropping your toast.
@ShambolicSherpa asks, "What restaurant or activity do you miss most during this time?"
A: What I miss most is my kids' daycare being open… kidding… sort of. But no, I mostly miss just being able to hang out with friends and family, being able to take the kids to the park or to the zoo or whatever. Since our kids are 2 and 4, we don't go out too often to restaurants, but we really miss one of our favorite kid-friendly neighborhood hangouts, the Hill City Tap House & Bottle Shop (beer for the grownups, kids play area in the back, it's wonderful). Luckily, they're still open for to-go beer, but it's just not the same.
And of course, I really miss sports. As a few people noted this week, we would have had the Sweet 16 and baseball opening day this week in normal times, which is a pretty awesome time in the sports calendar. So yeah, mostly, I miss being able to socialize with friends and family and sports. Hopefully if we all do a good job staying home right now, we can get back to that soon enough.
Bill Kaczaraba from Edmonds asks, "Have the Seahawks considered using their old silver helmets and blue jerseys for a throwback game?
A: I get asked about throwbacks a lot, but now's a good time to revisit that topic. A big reason the Seahawks and a lot of other teams can't do throwbacks is that a current rule prohibits teams from having more than one helmet, and the current helmet obviously isn't silver. But on the Dan Patrick Show, Tampa Bay coach Bruce Arians mentioned that teams could start being allowed to wear two helmets in 2021, and while the league hasn't announced anything on that, if that were indeed to happen, that could open the door to throwbacks, which like most Seahawks fans, I'd love to see.
And hey, can't hurt to have Russell Wilson on board.