The Seahawks will host the Vikings Thursday night at Lumen Field in their preseason opener, but as is always the case for NFL teams this time of year, they are dealing with a few injury concerns.
Seahawks coach Pete Carroll gave the latest round of injury updates following Wednesday's practice, including an update on No. 5 overall pick Devon Witherspoon, who has been out the past couple of days.
"He had a little hammy thing again," Carroll said, noting it's not the same injury as the one that limited him in offseason workouts. "Same leg, different spot, not the same area. It doesn't seem serious, he's moving around and all that, but we have to be careful here."
Carroll said they don't yet have a timeline for Witherspoon's return, but added, "I don't think it's going to be a long time, but I don't know."
The Seahawks got very good news on safety Joey Blount, who had to be carted off the field Monday after a hard landing on a diving interception attempt.
"Joey had a bad fall," Carroll said. "He was chasing a ball in the end zone and dove for it, and he landed funny on his knee and jammed his hip. We were really worried about it, but he just found out yesterday that everything is fine. He's got a sore lower back from the jolt, but no damage at all. So we'll see if we can get him back next week. So we're really, really pleased about that, because we kind of went down a rabbit hole that it might be some nasty stuff, but he made it through."
Receiver Dareke Young, who has been dealing with what Carroll called a hip/groin issue, is "starting to improve now. It looks like he's taking a little turn."
Asked if that meant a sports hernia has been ruled out, Carroll said, "That has not been determined yet. It hasn't been ruled out, but we're seeing how he comes back, if he can make it back."
Guard Damien Lewis was back Wednesday after missing time with an illness, while Tyler Lockett was able to practice for the second straight day after taking a few days off due to some tightness.
"He felt a little something, and we just gave him a break," Carroll said. "He's been back out here the past couple days."
Carroll noted that Lockett came to camp in the best shape he has been in in five or six years, and that the break was just to keep Lockett from overdoing it early in camp.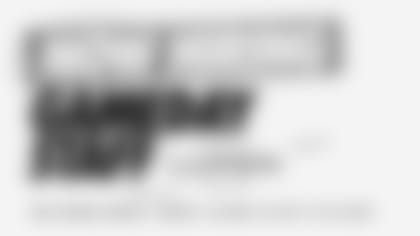 Join our Event Day Staff!
Want to work Seattle Seahawks games? Join the Lumen Field event day guest services staff!
Carroll said Darrell Taylor (shoulder) and Kenneth Walker III (groin) are "Both are improving and are making their charge coming back."
On Taylor, Carroll said, "I'm really excited about Darrell, I talked to him yesterday afternoon. He's really encouraged he's coming back, he's feeling more normal. We won't know about it until he starts using his shoulder and punching and all that kind of stuff, but he does feel way better."
On Walker, Carroll said, "Kenny is running full speed straight ahead right now, so that's a really good sign, The next thing is to get him cutting and swerving and all that, and that's coming up the next couple of days. So next week will be an interesting week to see how much he can do. We'd like to get him back the practice field where he's getting work."
Second-year linebacker Vi Jones is dealing with what Carroll called a "legit" ankle sprain, "so it's going to be a couple weeks probably."
On outside linebacker Joshua Onujiogu, who was waived/injured on Wednesday, Carroll said, "He hurt his elbow, he had a tendon issue in his elbow in a couple of places. It's a serious injury that we've got to make a determination how we're going to go about it. It's one that you can have surgery, or you can not have surgery, we're trying to figure out what's best for him."
Finally, Carroll was asked for an update on safety Jamal Adams and linebacker Jordyn Brooks, who are both still on the physical unable to perform list.
"(Adams) and Jordyn are both doing a ton of stuff," Carroll said. "They're not held back at all, they're not restricted. They're doing full-speed workouts, direction changes and all that kind of stuff, turning and running full speed, and in long durations to try to really guarantee their conditioning before we put them out there. We've just got to do the right thing to make sure their confidence is there and we have logged enough time in the football movement stuff so that we know when they get back out there, it's not going to be anything new to them. So we're really going overboard to try to pull that together."
Seahawks players practiced on day 11 of Training Camp ahead of their preseason matchup Thursday against the Vikings.