While thousands of people came to CenturyLink Field to watch the Crucial Catch game between the Seattle Seahawks and the Houston Texans on Sunday, more than 50 cancer survivors gathered in the bleachers and shared their survival stories.
The survivors, representing many of the screenable cancers including breast, cervical, colon, lung and childhood cancers, were guests of the Seahawks, and were honored at a halftime presentation. The group walked on the field surrounded by the Sea Gals and high school cheerleaders from Puget Sound area high schools.
Each survivor had a support person who was crucial to them during their recovery. They formed a ribbon, a powerful symbol for survivors.
"Being on the field as a cancer survivor was very emotional and powerful," said Nancy Raciappo, who had oral cancer. "Up to this time, I've never really celebrated myself as a survivor—I've had an incredibly busy life. So today was very, special and profound."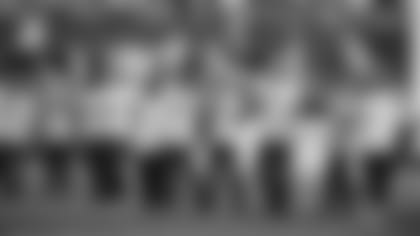 Christine Olson, a breast cancer survivor, said she soaked in every moment of the game, from the Crucial Catch and cancer support signs, to the halftime presentation, to the exciting game ending where no one thought about cancer, just the stunning and exciting end of a hard-fought game.
"This was a special once-in-a-lifetime experience—it's overwhelming to feel the love and support from the Seahawks and the entire stadium of fans at that moment," said Olson. "Our group bonded and shared cancer stories, so we felt like our own team, celebrating it together. It was emotional—we endured and survived our cancer battles. It was a thrill to put those struggles behind us."
For those who looked carefully at the players, many of the Seahawks were wearing small items that signified their support. Shaquill Griffin wore a pink bracelet supporting breast cancer; Paul Richardson wore pink and white wristbands; Earl Thomas wore a teal wristband—teal is the color for ovarian cancer; Neiko Thorpe wore purple and yellow gear with pink laces supporting several cancers. Frank Clark, Tyler Ott, Jon Ryan, Kam Chancellor and Russell Wilson wore the Crucial Catch towel or Crucial Catch captain's patch on their uniform.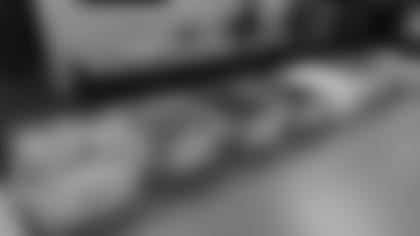 To support early detection and screening, Virginia Mason and CHI Franciscan Health distributed more than 40,000 Crucial Catch wristbands with Seahawks.com/CrucialCatch, where fans can find information about cancer screenings, where to find a screening location, and a link to 'The Defender,' an NFL-backed app that helps identify cancer risks and tips to prevent cancer. Both healthcare organizations invited cancer patients and some of their doctors to the game.
"I will never forget this day," said one survivor, beaming as she walked off the field. "Never, ever."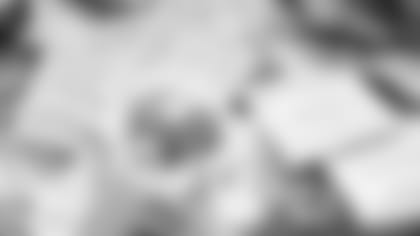 Each year, the National Football League and the American Cancer Society partner to create a Crucial Catch: Intercept Cancer campaign, aimed at urging people to screen early for cancer.  In fact, Dr. Shalini Kanneganti, a colon and rectal surgeon at CHI Franciscan Health, said the irony of colon cancer is that if detected early, there is a 90 percent survival and cure rate. If undetected, survival rates are very low.
David Flentge, a colon cancer survivor, said besides the thrill of being honored at the Seahawks game, letting people know that you can survive, thrive and kick cancer to the curb if detected early, was an important message to deliver to Seahawks fans.
"The Seahawks probably saved some lives today by sharing the Crucial Catch message," said Flentge, who was diagnosed in 2001 and is today, cancer free. "Share the message—early detection, early screening saves lives. It saved mine."
RELATED
Images from the Sea Gals Crucial Catch halftime performance as they are joined on the field by area high school dance teams and cancer survivors.