Roughly 36 hours before the Seahawks' Week 4 road game against the Arizona Cardinals, and less than 20 hours before the team plane would take off from SeaTac, head coach Pete Carroll could be found at The Riveter's Capitol Hill location, perched in a chair next to Dr. Michael Gervais, a high-performance psychologist and co-founder with Carroll of 'Compete to Create,' an online and live educational platform designed to transform individuals and organizations.
Carroll and Gervais, who were brought together by a mutual friend years ago, have worked with one another at the Seahawks since Carroll arrived in 2010. On Friday night in Seattle, the pair conversed in front of a large audience, both in-person and online, for a live recording of the 'Finding Mastery' podcast, in which Gervais would question Carroll on the 'Art of Coaching.'
Throughout the hour-plus recording, the loquacious Seahawks head coach was candid, honest, and open when discussing how his philosophies on passion, caring, clarity, competition, culture, mindfulness, and more can relate not only to the world of coaching, but to all professions or relationships in life.
Individuals from as far as New York, Germany, and Belgium were on hand for the conversation, the full video of which is embedded for you above. Below, check out a few highlights from Friday's 'Finding Mastery' podcast.
(On the 'Art of Coaching')
Carroll: "It begins with passion, I don't think you can do this if you don't have the deep love and kind of commitment to it that is going to last throughout all of the issues and the concerns and the ups and downs and the obstacles and the challenges and the questioning and the wins and the losses, and all of that. It starts with a deep connection to it. … With that, you have to have a makeup that you just can't get knocked down. You've got to persevere, you've got to hang through it.
"I think that coaches have to have that inherit thought that, 'I'm going to be OK. I'm going to get this done' and they also have the connection that they have to be the leader and stand to help others find passion, find the perseverance, find the mentality that it takes to go ahead and keep going and taking on the challenges of it all. It's really fundamental in that regard.
"I also think, personally, that caring is a huge aspect of this because you have to care about the cause, to do it well you have to care about the players, you have to care about their families because that enters in, you have to care about the whole individual in a big way.
"What I like to say about this, whether it was coaching or whether it was managing or whether it was teaching or whether it was working in service, I don't think it's any different if you want to do really, really well. I think the passion needs to be there, the belief to stick in there and keep hanging tough and keep coming back until you prove right and prove that you're doing the right stuff, and all encompassed with caring is really a big deal. If you're going to have a chance to bring out the best in people and see them excel and do well and watch them celebrate, I think that's kind of the foundation of it."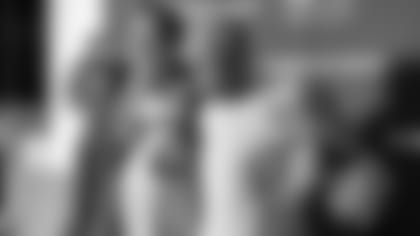 (On what it is Carroll stands for above all else?)
Carroll: "I'm a competitor now. I figured that out, it made sense to me. I spent my whole life competing.
"Competing to me is striving. It's striving to find what you need to find, striving to become what you want to become, striving to understand what you need to understand, and relentlessly in pursuit is really how the competitor in me comes out and it takes me to places that maybe other people don't want to go, but I'm driven to try to understand how I can do things better, how I can serve people, how I can be caring more, how I can love more, all of that.
"The number one thing that I would like to represent in all of the work I do and all of the friendships that I have is that I can demonstrate how much I care about the people that I'm dealing with. It's enormously important to me to do that. How far will I go? Well, you're either competing or you're not, so if you're competing to care then you've got to work your tail off to show and to understand and be thoughtful and empathetic and understanding and caring and willing to accept whatever."
(On how coaches demonstrate care)
Carroll: "By listening first and accepting whatever they represent, who they are, without questioning. I want to listen and care and show that what they think, what they stand for, what's important to them is really important to me to understand it. The base idea is learning the learner. I need to learn the person that I'm dealing with so that I can understand who they are so that I can best serve them. Being a great teammate is being someone that serves others, so I'm just trying to be a good teammate and make sure that I'm doing my part and that comes from caring so much that you're willing to listen even when they're telling you stuff you don't want to hear, or even when they're representing something that you don't understand. Then caring enough to understand, 'Why would they think that?' Why are they coming from there?' as opposed to 'That's not right,' 'I don't agree with that.'"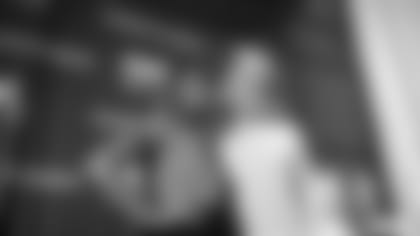 Carroll: "It's crucial to me that I can find the presence of mind when challenged. I have this thought, the 'epitome of poise.' The 'epitome of poise' is my little phrase that I remind myself of when it looks like all hell's breaking loose and everything's going crazy. That plus the willingness to enjoy the moments, that's really important. I want to have fun in the moments, no matter how crazy it gets, so I want to remember that. So the 'epitome of poise' is the little phrase, my catch phrase, but it could be anything. It doesn't matter. It's what recenters use, refocuses you, and brings you back to base."
(On creating a culture at the Seahawks)
Carroll: "The last 10 years, since I've been here, I've come to understand it because I watched it happen. I wouldn't even have called it culture when I was at 'SC. It was one, but I didn't know it. I wouldn't have been able to express it. But coming here and seeing us bring a mentality, a whole approach, wondering what was going to happen — I didn't have a clue, I really didn't know, but I was really excited to just see if we came to a program and cared for people and tried to help them be the best they could possibly be, what would happen in the NFL? That's what you watched. That's exactly what the thought was way back then and I didn't know if it was going to be received, accepted, were we going to get kicked out, two years, three years — they run coaches in and out of this league like crazy, I didn't know. But what I do know now is that we all operate in cultures. … There's a culture in your workplace, there's a culture in the people you hang with, there's a culture in the family that you grew up in and the one that you live in right now. You may not know what it is, though. You may not have recognized and realized that there's stuff to it, there's fabric, there's real, there's language, there's emotion, there's love, there's all kind of stuff going on. It is so important to engage in the culture if you want to be in a good one. You've got to take part and work to make it like you want it to be. What you've watched us do is come in and care for people with an undying commitment to figure out a way to make sense that you care so much that once our guys realize it, I kind of think that after a while they'll give us everything they've got because they know that I've proved it to them in every way that we can that we're going to look after them in every single way to help them be what they want to be and be all they possibly can be.
"In that, there's an environment that surrounds the culture. The environment that we create, I want it to be a frickin' blast. I want it to be so much fun to come to work. I want every part of it to be challenging, upbeat, alive, thriving, heartbeat-pumping, and so the music is always playing, the competition is always on.
"Eventually becomes something that we refer to as long body. It's a connection that is a tribal connection that people get when they stay and they operate and they live together and they work together and they sleep together, they eat together, they tell stories together, they hunt together, they play together. That allows for a connection that's energetic that can be so powerful that you can feel the people around you, you can operate in connection with them, you can sense them, feel them, feel their pain, feel their joy. That's what we're trying to do and that's what we're working to get."