Music blaring over speakers more apt for a rock concert than a football practice, the July sun beating down on another Seahawks training camp practice, Pete Carroll disappeared into a sea of very large humans.
As the Seahawks defense ran through bag drills early in practice, the Seahawks coach paced between two rows of bags placed a few feet apart, clapping and shouting encouragement as players passed by inches away on either side of him. Basic math states that Carroll, born in September of 1951, will turn 67 later this month. Clearly basic math is flawed in this case.
"He's not 67, no way," linebacker K.J. Wright said. "Sixty-seven? That's wild. You would never notice it. He still has the same energy as his USC days. It's fun to watch. He's showing people how it can be done at his age."
To say that Pete Carroll is enthusiastic and energetic heading into his ninth season as the head coach of the Seahawks is to say that Pete Carroll is heading into his ninth season as the head coach of the Seahawks. Enthusiastic and energetic are Carroll's default settings, and therefore are probably superfluous when used to describe Carroll.
All of that being said, however, these past few months leading up to Sunday's season opener at Denver have felt a little different, a little livelier, or as Carroll puts it, there has been a little more juice. Following a 2017 season in which the Seahawks missed the playoffs for the first time since 2011, Carroll made significant changes to his coaching staff, including bringing in Brian Schottenheimer and Ken Norton Jr. as the team's new offensive and defense coordinators. Then in the months that followed, Carroll and general manager John Schneider made a number of moves that changed the feel of the roster, and of the defense in particular.
Yes, this team is without some familiar faces, most notably defensive Pro-Bowlers like cornerback Richard Sherman (released), defensive end Michael Bennett (traded), defensive end Cliff Avril (injury) and safety Kam Chancellor (injury). But where some might see impossibly large shoes to fill, Carroll see an opportunity for competition. He sees young, hungry players wanting to show, just like Sherman and Chancellor did so many years ago, that just because you haven't heard of them yet, that doesn't mean they can't play ball at a high level. Carroll, one of the best defensive minds in the league, sees in this young team an opportunity to do what has already been done once in Seattle—turn a young, hungry and relatively unknown group into an elite defense.
And with the Seahawks getting younger, with so much competition taking place throughout camp, and with some new voices and new ideas coming from the coaching staff, Carroll heads into the 2018 season having as much fun as he ever has.
"I'm having a ball and it has been a blast this whole time," Carroll said. "I've always sensed these guys realizing the opportunity is there for them to do something special in this program that they're really grateful for being in. They've carried it day in and day out. The leadership has led it properly and well and there's been stuff happening and the whole time it just shows you that these guys are just really trying to make their mark. Competition is the central theme in this program and it always has been, and that's really what has been the highlight of it all. It has been about guys competing, and they realize that they can and they can do something with it. It's no different than we've approached other years, but there's just been another sense about it, and it has been as special as any year we've put forth at this time. Our hopes are very high and our expectations are very high and we've hopefully continued to elevate the standards that we need to maintain so that we can keep playing well and practicing well and preparing like we need to."
And it's not just Carroll who is sensing a special vibe around this team. Veteran players who have played for Carroll for years are seeing it too, both in the overall feeling of the team, and also in their head coach.
"He's just being more of himself, which is a good thing," receiver Doug Baldwin said. "I think that's just part of what he needs to do for these younger guys. He showed that to us when we first came in as young guys, and this being a new younger team, he's got to do that as well. I think that's the only new part I see about it, but it's going to be greatly beneficial for us in the long run."
Wright has seen a lot of what Baldwin describes on the defensive side of the ball in particular: "He's way more engaged with guys, he's more hands-on with guys, coaching them up, sharing what he knows. Gets with the DBs a lot, with the linebackers a lot. He's definitely doing more of that this season."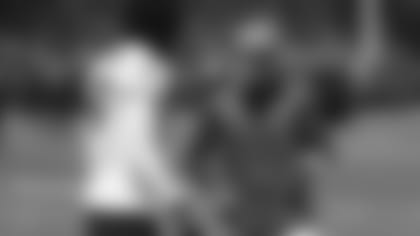 Carroll has always been a hands-on coach, particularly on the defensive side of the ball, but a good example of that little bit extra his players have seen this year has been Carroll's work with rookie cornerback Tre Flowers. From the first day Flowers, who played safety in college, stepped on the field at rookie minicamp, Carroll has spent a lot of time working one-on-one with the fifth-round pick out of Oklahoma State.
"I'm coaching up a guy that's going to turn into a corner, and that meeting right there, you could have put me in that meeting 30 years ago," Carroll said after a practice in May. "Talking the same stuff and principles and concepts, trying to reach a young kid and help him understand what this is all about and what he's getting into and all of that. It was awesome. I felt like I was right back in the middle of all of it. There's this rejuvenation to every season that we have that's a remarkable part of our business that sometimes we don't talk about enough. The newness, the challenges, the unknown, the expectations and the uncertainty of all of it makes this very exciting. I don't feel any different about this than any season I can ever remember, but I feel more excited to have a chance to see this opportunity come to life. I'm very grateful and appreciative of it. I was right in the middle of it today, and I had to stop for a minute, 'Wow, here we go.' I'm trying to make this kid understand and it's something he's never heard before or seen before. It's pretty darn exciting. That's just the start of it, then we'll see it unfold in time. It's really fun. That's just one of those stories."
Fast forward a few months, and Flowers might be a Week 1 starter at right cornerback, in part because of injuries at the position, but in part because of his talent, his intelligence and work ethic, and yes, because of a very involved head coach.
While Carroll is consistent in a lot of what he does from year to year, he acknowledges the makeup of the roster can affect how he coaches certain players and certain positions.
"It depends on the guys and what the opportunities are," he said. "I'm pretty rabid about my way anyway. When it comes to the new corners, I'd like to jump on those guys and make sure that I'm part of it because I love coaching those guys, so you see me more active with those guys. Once they've been around for years, then I have a different relationship with them, not so much chasing them around all over the place and holding them after practice and having meetings at my office. Once they get the lessons, we move on. The young guys really have always inspired me to get involved more to try to catch them up with the other guys that have already learned the lessons."
And if an infusion of youth and increased competition isn't enough to up the energy level around the Virginia Mason Athletic Center, then maybe a little extra motivation from a disappointing finish to last season is affecting people as well.
"He has a little bit more juice," linebacker Bobby Wagner said of Carroll. "I think that comes from the way the season ended last year. I think everybody that was part of that group last year, the way the season ended, we didn't like how it ended. We've been itching to get back out there and get rid of what happened last year. I think there's an excitement throughout the building to get out there and show them what we're capable of doing. We understand that there are a lot of people that are doubting us because of the pieces that we don't have, and we're excited to show them otherwise."
Whatever factors are at play, the Seahawks, and their head coach in particular, have had a lot of fun getting to this point, and are excited about what's to come.
"Really, it's a coach's thrill," Carroll said. "We spent so much time putting this together in all facets of it. We go through all of the work. It's been months already since April with the guys here. So many stories have come to life and the draft picks that have seemed to flourish in this culture and put themselves into position to play and contribute right away for us. It's really exciting. There's going to be some unknowns that are going to show, and we'll deal with it. There are going to be some really good ones out of this next couple of weeks as we see these guys emerge in the regular season. It has been a thrill. I've told them. I've loved working with these guys because they've been so much fun to challenge and to push and to watch excel and all of that. It's been really exciting."