The NFL regular season is finally upon us… well almost. And now that we're into a normal game week, it's time to open up the mailbag once again to answer questions from you, the fans. There will probably be a few exceptions here and there, but we're hoping to have this be a weekly feature during the regular season on Tuesdays, so keep the questions coming. As always, thanks to everyone who asked questions this week, and apologies if I couldn't get to yours.
@AvgeekJoe asks, "Are we now a run-first or pass-first offense?"
A:The short answer is neither. The medium answer is that the Seahawks want to be balanced and do whatever it takes to win games. The long answer came from Seahawks coach Pete Carroll last season: "We don't go out just to establish the run. We've never said that in all of the years. I don't mind telling our opponent, we don't do that. We go out and try to win the game. If we play well, then you have your chances in the second half, and particularly in the fourth quarter to run the football and win the game in that manner. We love doing that. That's all part of it, if we're capable of that. We've been ahead quite a bit here, so we get those extra opportunities in the fourth quarter. That's why the runs continue to be ahead of it. It can be misleading, if you think, 'They're a run-first team and that's all they do.' I don't think that's what we're presenting to our opponents at all."
So no, despite what you often hear, even occasionally from players, Carroll's goal is not to have a run-first offense. They want an offense that can score points, take care of the ball and help win games. And in Carroll's mind—and in the minds of a lot of coaches who have won a lot of games and championships—the running game is a big part of that success, but Carroll isn't going into this week's game or any thinking the Seahawks need to run the ball a certain number of times or maintain a certain run/pass balance throughout the game.
@Ciancr asks, "What is the best food to try at CenturyLink Field on gameday?"
A:Cian, a Seahawks fan in Ireland, is making his first visit to CenturyLink Field later this season, so first off, welcome to Seattle in advance, and I hope you have a great time. As for best choice, there are plenty of good options, some of them new like chicken and waffles from Ezell's. I've only tried a few items, as I'm in the press box on gamedays, but I did try the Beecher's pulled pork mac & cheese at a recent Sounders game, and that was quite delicious. Oh, and if you're vising Seattle, be sure to try a local wine or craft beer at Tapped & Corked, another new addition to CenturyLink Field.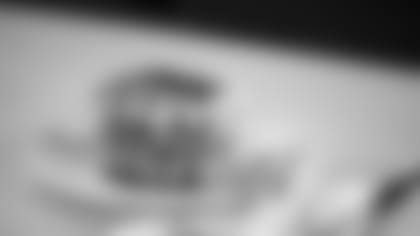 @stevens_reagan asks, "I was a bit surprised to see that DeShawn Shead was voted a captain. The team must think a lot of him. Your thoughts?"
A:Shead may not be a household name to the casual NFL fan, but he's very well respected within the Seahawks locker room, which is what being a captain is all about. After spending part of his first two seasons on the practice squad, Shead first established himself on special teams before also adding a big role on defense last season. He's expected to contribute heavily in both areas again this year, which is part of why his teammates voted him as one of two special teams captains along with Jon Ryan.
"To recognize a guy like DeShawn Shead, that's a great statement of the program." Carroll said Monday. "There was a few years back (when) he was one of these seven or eight guys here on the practice squad. He worked his way all the way through it with just great heart and stick-to-itiveness and toughness and all that. He's elevated to the point where he's a captain now. It's really a great statement about the young man that he is."
@TruthisTold2u asks, "Will Dewey McDonald be used in coverage on tight ends?"
A:Carroll was asked Monday this very question about McDonald, who was acquired over the weekend in a trade with Oakland. While McDonald was a safety with the Raiders, he isn't coming in to fill the role the Seahawks had in mind for Brandon Browner, who was released last month, Carroll said. Instead McDonald will contribute on special teams and provide depth at weakside linebacker. As for who might do some of the matchup stuff the Seahawks had in mind for Browner when they re-signed him during the offseason, Carroll said Monday some of that could fall to Shead.
"We're fortunate in that DeShawn Shead can do a little bit of everything," Carroll said. "He's played safety, he's played corner, he's played nickel, so DeShawn gives us that guy if we want to match up at corner on a tight end that's a big producing guy, that's the way we can go. We had real nice flexibility with our guys, Jeremy (Lane) gives us that flexibility, too, and so does Tharold (Simon)."
@TablerDotCom asks, "Do you think Tyler Lockett could beat Jermaine Kearse out for the number two receiver spot?"
A:Quite honestly, I don't think it really matters in today's NFL. All teams, including the Seahawks, have three receivers on the field a ton these days, which is why Seattle thinks of Kearse, Lockett and Doug Baldwin as starters, even if one might not be on the field should the Seahawks open the game in a two-receiver set. It's the same on defense where you'll hear Carroll talk about a nickel cornerback or a nickel pass-rusher as a "starter" even if they're not part of the base defense.
According to Pro-Football-Reference.com, Baldwin played 797 snaps last season, Kearse played 770 and Lockett played 663. If anything, Lockett could close the gap there a bit, but not because he's necessarily taking time from Kearse, but rather because we could see more three- and four-receiver sets, as was the case late last season when the Seahawks had so much success throwing out of empty formations.
@MSDomer asks, "Who will see more time at running back, Thomas Rawls or Christine Michael?"
A: I got a lot of "Rawls or Michael" questions this week—plenty of them from fantasy football players, no doubt—and it's just too difficult to definitively answer that question right now. Carroll mentioned that Rawls carried only twice in the preseason and that they'll "bring him along properly and carefully," and with as well as Michael played in the preseason, he deserves a shot to show what he can do in the regular season, so it won't be all Rawls this week, despite his stellar rookie season. Carroll has used the term 1-2 punch when describing those two, and running backs coach Sherman Smith said this offseason it could be more of a committee approach this year, so regardless of who starts this week or beyond, it sounds like we'll be seeing quite a bit of both players.
@StartRunning2 asks, "What kind of gum is Coach Carroll always chewing?"
Why don't we let him answer that question:
@AGarrett90 asks, "What regular season game are you looking forward to most?"
A: Players have to stick to Carroll's every-week-is-a-championship-week approach, but that doesn't mean I can't look forward to some games more than others, right? In particular, Carroll's return to L.A. in Week 2 should be exciting, as should a Sunday night game against Carolina. I'm lucky enough to have been to Lambeau Field twice already, but any trip to place with that much history is always fun, and I'd be lying if I said a trip to New Orleans wasn't enticing. A Sunday night game at New England should be a good game, and that's a trip I've never made, so that's a plus. And late in the season, a Week 16 home game against Arizona looms large as one that could have big NFC West implications.
@richardbackes asks, "Do you think the Seahawks defense is as good as it was in 2013?"
A:The Seahawks have allowed the fewest points in the NFL for four straight seasons, and there's every reason to believe they'll again be one of the league's top defensive teams in 2016. But can they be as good as the 2013 defense? Well that's a pretty big ask. That team led the league in points allowed, yards allowed, passing yards allowed, opponent passer rating and takeaways, and they hoisted the Lombardi Trophy. That's all-time-greatness stuff there, so it's tough to expect the Seahawks to do that again, but only time will tell how these teams compare.
@HolliWinters asks, "Who is the best basketball player on the 2016 Seahawks?"
A:You'll never get a definitive answer on this question, because too many players will say they're the best basketball player on team, but we are talking about a locker room full of elite athletes, so plenty of them are pretty talented on the basketball court. Of course, Jimmy Graham and George Fant are former Division I college basketball players, so they're likely the best, or at least most accomplished.