Of-age Seahawks fans in search of a sessionable beverage to help carry them through gameday have a new option available to them this season, and it's a drink that will support a good cause to boot.
The Seahawks announced Thursday they have teamed up with Seattle-based Elysian Brewing to introduce 'The Noise,' a pale ale now on tap at all levels of CenturyLink Field. 
"We were excited to bring our passion for what we do to something that the rest of the city has a very strong passion for," said Elysian General Manager Shreyas Balakrishnan. "To brew a beer for the fans of the Seahawks was a really special opportunity."
"We have continued to place an emphasis on providing food and beverage options from Pacific Northwest companies at CenturyLink Field," added Zach Hensley, Seahawks Vice President of Venue Operations and Guest Services. "We are excited to collaborate with Elysian on 'The Noise' Pale Ale to give the 12s another local beverage option."
The 5.1% alcohol by volume (ABV) brew combines Mandarina Bavaria and Hallertau Blanc hops with hints of citrus, candied orange, and vanilla to produce a taste Elysian hopes is both attractive to a wide range of palates and appealing to Elysian's more engaged beer enthusiasts.
"For me, this was a chance to get a beer out there with a little broader appeal that had a kind of subtext of cool and unique hops and some nice, subtle flavors," said Elysian's Head Brewer Josh Waldman. "I wanted it to be something for those who aren't concentrating on every aspect of the beer and they're looking into the game more, I wanted them to still find enjoyment in it, and for those who were looking for a little more depth and nuance we would still have that. This was still true to what we do here."
The name 'The Noise,' of course, stems from the 12s' unique passion for the game that has given the Seahawks one of the best home-field advantages in professional football since CenturyLink Field opened in 2002. 
"The Seahawks fans are known to be the loudest fans and you can't really conceptualize it until you really experience it to get that full effect," Balakrishnan said. "In our beer names, it's a fun process. A lot of people are involved in naming a beer and we get the whole team behind it. Sometimes it's challenging to make the beer name and the beer fit, but this one just worked really well together. 'The Noise' describes that energy and passion that the fans bring to the game, so it was a good fit."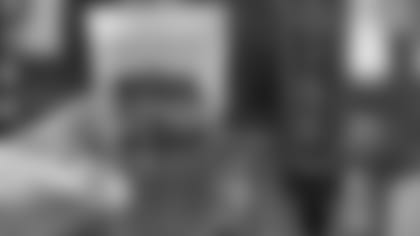 Waldman applauded the Seahawks' involvement in the collaboration, stating team representatives were involved throughout the process to ensure the end result yielded a quality product for fans.
"This is our local team and to be able to hit so many people on such a stage, it is really cool," said Waldman. "And for this, I think the involvement of the Seahawks was another interesting point. It was great that they were so excited about this and that they got behind it and got involved. They didn't just request a beer and then we did it. They came in several times to hang out and talk about it."
On top of 12s' taste buds, another primary beneficiary of all 'The Noise' sales inside CenturyLink Field will be Plymouth Housing Group, who the Seahawks and Elysian will donate a portion of proceeds to to support adults challenged by homelessness in the Seattle community.
"We choose partners carefully and this one was really exciting for us as we have Elysian Fields neighboring CenturyLink," Balakrishnan said, noting the brewery's 1st Avenue South location just outside CenturyLink Field's gates where 'The Noise' will also pour. "We're proud to have Seattle as our hometown for 21 years and the partnership with the Seahawks and CenturyLink Field is a nice way to celebrate."
'The Noise' will pour throughout the 2017 season at The Tapped and Uncorked bars on the main level (stand 119 main concourse and 139 field level) of CenturyLink Field, at the east and west bars on the Club Level, as well as inside the Elysian Zone, a new space near section 309 in the stadium's east upper concourse that features Elysian artwork and a larger selection of Elysian beers.