After being knocked off his feet running through a bag drill, Jamal, a 15-year-old from one of San Francisco's most dangerous neighborhoods, had to pay a visit to Marshawn Lynch's "Work station" for a set of pushups.
Moments earlier as Jamal ran the gauntlet, which included former Seahawks fullback Michael Robinson, an animated Lynch barked encouragement, then helped the teenager before sending him off for his pushups. The two then shared a quiet conversation for a minute or two off to the side while the noise and chaos generated by hundreds of teenagers continued on around them.
It was a scene similar to one that played out throughout Saturday's ninth annual Fam 1st Family Youth Football Camp; one that might have been entirely unremarkable if not for the electronic monitoring device strapped to Jamal's ankle.
"That two-minute interaction might change his life," said San Francisco Police Department officer Yossef Azim, who is based out of the city's Tenderloin Station.
Azim, along with Ernest Logoleo, a juvenile probation officer in San Francisco, arranged with Lynch for three of their most serious juvenile offenders, one of whom had recently been shot, to attend Lynch's camp so long as they were able to adhere to a program leading up to the weekend. Jamal, Jason and Ari all met those goals, and as a result they found themselves on the field at Oakland Tech High School being mentored by an NFL superstar.
"These are kids already in our justice system," Azim said. "This is literally going to change lives. He's making them see a whole new way of looking at life. He's really reaching a group and affecting them in a way no one else could."
This is Lynch in his element. This, more than touchdowns, championships or Pro Bowls, will be Lynch's legacy if he has it his way.
Lynch's words don't tell you that—in case you hadn't heard, he isn't much for interviews, including when it came to this story, for which he politely declined to comment—but rather his actions speak loud and clear on this Oakland Tech field or on any given day in Oakland or the Bay Area.
He always comes back and donates his time and money to the kids in Oakland.
On this particular Saturday, Lynch celebrated with a kid who just won a one-on-one blocking drill more than he ever has after scoring a touchdown in five seasons with the Seahawks. Lynch isn't interested in posing for a picture with the mother of a camper, but moments earlier he did pull that woman's daughter off the field to give her a new pair of cleats, one of the more than 400 pairs he gave away to kids who looked like they could use new shoes.
Officially the Fam 1st Family Foundation, which was co-founded in 2011 by Lynch and his cousin Josh Johnson, a quarterback for the Cincinnati Bengals, aims to "improve the lives of children by mentoring them on the importance of education, literacy and self-esteem," but more than anything, to so many in this area, Lynch and this camp represent hope.
"When you look at him, you see it's possible to make it out," said Seahawks rookie safety Ryan Murphy, who is cousins with Lynch and who participated in the Fam 1st camp back when he attended Oakland Tech. "When he comes back home, he's genuine, he's real. For kids looking up to him, for me looking up to him, we see it's possible to get out of Oakland and do something positive."
And as Officer Azim notes in relation to the three parolees he and Logoleo brought along, that message isn't just about football. Life lessons, from a very literal example of picking yourself back up after you get knocked down, to the importance of not being defined by your mistakes—Lynch has hardly been a saint his entire life—are as big a part of this event as any drill or on-field coaching.
"No one in the justice system has made a connection with (Jamal) like Marshawn just did," Azim said. "He's literally a whole new kid."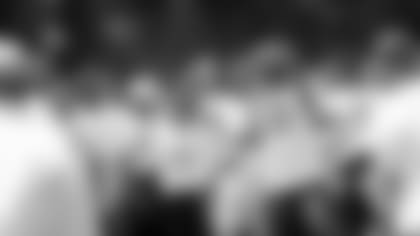 A "FUN-LOVING GUY" IN HIS ELEMENT
Of all the players who have worn a Seahawks uniform during Pete Carroll and John Schneider's tenure in Seattle, few have been as important as Lynch, and perhaps none have been harder to define. He can be goofy or surly, loquacious or terse, 'Shawn or Beast.
Out here on this field, however, Lynch is most definitely at home. He starts his day in the famous gold cleats that the NFL wouldn't let him wear in games last season, then later changes to slippers while serving as a hands-on instructor at his and Johnson's camp. A wide-brimmed bucket hat hangs over his face, partially obscuring his gold-framed sunglasses, and over the course of more than an eight-hour day, Lynch never takes off his backpack he never seems to have use for. Occasionally Lynch playfully chides a young kid for failing to hustle between drills—"why you walkin'?"—and sometimes the criticism is more serious, the conversations more meaningful.
At one point Lynch is delivered some chicken wings on the field and he stuffs a few extras in his socks. Yes, you read that right, for a few minutes this millionaire, Pro-Bowl running back was coaching football on a warm July afternoon with chicken wings in his socks, which he later removed and ate.
"He's a comedian man," said Ravens running back Justin Forsett, one of Lynch's closest friends and a former teammate both at Cal and with the Seahawks. "He's always joking. It's very rare to see him serious at any moment unless he's in front of a mic with the media wanting to talk to him. He's just a fun-loving guy."
That fun-loving guy isn't universally loved, of course. His tenure in Buffalo is remembered by many as much for a couple of run-ins with the law as it was for his on-field performance, some are turned off by a particular touchdown celebration, and as the last two Super Bowl weeks have shown, Lynch and some members of the national media still butt heads.
He recognizes himself in every single one of these kids ... he wants to be there for them in the long run
In one of the few in-depth interviews Lynch has given in recent years, Lynch was asked by ESPN's Jeffri Chadiha about the perception of him being a thug.
"I would like to see them grow up in project housing, being racially profiled growing up, sometimes not even having nothing to eat, sometimes having to wear the same damn clothes to school for a whole week, then all of a sudden a big-ass change in their life, like their dreams come true to the point where they're starting their career at 20-years-old when they still don't know (expletive)," Lynch said. "I would like to see some of the mistakes that they would make."
The truth is that most people outside of Lynch's inner circle will never really know him; and if he is misunderstood, that in many ways is his own doing, but in the end Lynch really doesn't care. Here in Oakland, with his family, friends and these kids, Lynch is home. If he's helping these kids, if he's enjoying the company of those closest to him, that's enough; how he is portrayed in the media or how much credit he gets for these actions don't matter.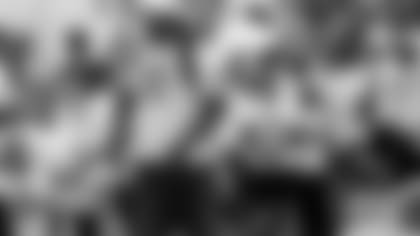 HE COMES BACK
When Gavin Newsom was the mayor of San Francisco, he reached out to Marshawn Lynch to see if a local star would help out with an event for charity. Newsom figured it would probably be a one-time deal and that would be that, but a decade later, California's Lieutenant Governor knows Lynch is always available to help a worthy cause.
"Every time we called on Marshawn to do an event, show up for charity, spend time with kids, he was there," said Newsom, who earlier this year announced plans to run for governor in 2018. "First I thought it was going to be a one-off, then he'll have done his duty, but every single time we asked again, he was there, over and over again.
"A lot of folks are interested in life, some folks are committed, and that's the difference between success and failure in a lot of respects. He's committed to the community, he's not just interested in the community. He recognizes himself in every single one of these kids you see behind me, and he wants to be there for them in the long run… A lot of athletes, a lot of folks, are there when the cameras are there. It's what you don't see behind the scenes, when he's there quietly in the community, when he shows up at the scene of a disruption or disturbances and tries to mediate, that to me is the test of his character. I've seen that for over a decade, and I'm absolutely confident that when he's done and the cleats are hung up, he'll be out here for decades more."
Marshawn is really reaching a group and affecting them in a way no one else could
More than anything, this is the quality to makes Lynch so special to his community. He always comes back.
"There ain't too many who come back and give time to the kids in Oakland," said Delton Edwards, Lynch's coach at Oakland Tech. "That's the one thing you can say about him, he always comes back and donates his time and money to the kids in Oakland. They love him, they love him to death."
It might not seem like much just to return to Oakland each offseason and be involved in the community, but to many of these kids, something as simple as consistency is a big deal.
"He's a guy that didn't take off, a guy that didn't turn back, a guy that didn't abandon them," Newsom said. "This is a community where a lot of folks abandon these kids. A lot of folks in my line of work, elected officials, they show up when the cameras are there, then they turn their backs on these kids. This is a community that's a very tight, close community, but a lot of families that have struggles, so for Marshawn to still be around, to keep coming back year-in-year out—I've seen some of these kids when they were half the size they are today—and that they know he's still here two, three years later, that's a profound thing. It may not seem like a lot, but they know he came back again, then came back again, and that gives them a sense of continuity in their lives that's so much bigger than a sport, so much bigger than a camp, so much bigger than today. It transcends and gives them a sense of optimism that people do give a damn about them and that their lives matter."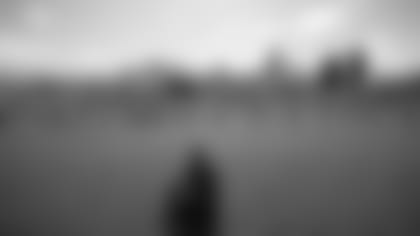 BEYOND BELIEF
In its ninth year, the Fam 1st camp continues to grow, this year serving nearly 1,100 kids. Lynch, Johnson, Forsett, Robinson, Murphy, Chiefs rookie cornerback Marcus Peters and Seahawks tight end Cooper Helfet were among those coaching this year, and two of them—Murphy and Peters—are Oakland Tech alum who had attended this camp when they were younger. So yeah, maybe there was a future NFL player or two on the field last weekend who was inspired in part by Lynch. But what will mean more for this camp and for the Fam 1st Family Foundation is if a kid like Jamal or Jason or Ari can turn his life around, at least in part because a star athlete bothered to care.
When Officer Azim did a probation check on Jason, 16, he noticed that a kid in the heart of 49ers country had a Lynch poster on his wall. Azim asked Jason, "What's it going to take to get you out of this lifestyle?" Jason answered, football. Azim, whose brother Tareq trains Lynch at his San Francisco gym, Empower Gym, put in a call to Lynch to ask for help.
Lynch called Jason, and the two talked not just about football, or about staying out of trouble, but about how Jason could actually have a positive influence on his community. After a five-minute phone call, a kid with a serious criminal record was on the verge of tears, Azim recalled. Azim, Logoleo and Jason agreed to a program, and in the weeks leading up to Lynch's camp, Jason's grades went up, he stayed out of trouble and he was speaking to adults respectfully while making eye contact.
"It got him out of his shell," Azim said. "He didn't want to talk to cops or other adults. I hadn't seen this kid interact with anybody like that.
"Marshawn is really reaching a group and affecting them in a way no one else could. There's no book on this. What he's doing is beyond belief."
Seahawks running back Marshawn Lynch hosted his ninth annual Fam 1st Family football camp, a day of free on-field instruction for Bay-Area youth at Oakland Technical High School - Lynch's alma mater.