This is the Seahawks Gameday Magazine feature story for Week 7 of the 2020 season, presented by American Family Insurance. Visit our Game Center for more information related to Week 7 vs. the Arizona Cardinals.
Four years ago, Quandre Diggs was new to the NFL and like so many young people consumed with everything going on in his live, he wasn't a registered voter.
Over time, the Seahawks safety came to realize that his voice matters, both in terms of exercising his right to vote, and also in using his platform to encourage others to do so. Diggs eventually registered in his home state of Texas, and he and so many of his teammates, as well as Seahawks coach Pete Carroll, have been part of a league-wide push to encourage people to take part in the upcoming election on November 3.
"As I got older, I realized that people before us fought for those rights," Diggs said. "And it's important for us to make our voices heard. To be athlete at this at this level, having the notoriety that we have, you can go out there and you tell other people to vote, it can help get the job done. You look at those numbers for the 2016 election and you see that my age of people, we didn't vote very well at all, so I'm part of that. So I think it was important for me to spread that message and for me to take advantage of it also."
Seahawks coach Pete Carroll isn't new to voting, but he is much more outspoken this time around than in past election years. Carroll appears in an NFL commercial with players, including Russell Wilson, encouraging voter turnout. He has dedicated team meeting time to talking to players about voting, and brought in guests to talk about that topic, including New Jersey senator Cory Booker, whose message to the team wasn't a partisan one, but rather one of encouraging players to vote and to use their platform to encourage others to do so.
During an August team meeting, Booker told the Seahawks about how in the 2016 presidential election, "Over 110 million eligible voters didn't give a damn enough to come out. The problem with that is that you may be one of those people in America, like I am and I'd imagine Coach (Carroll) is, that the outcome of this election isn't life or death for he and I, but it's a life and death situation for a lot of Americans depending on the issues.
"The great thing is that you all have a platform to inspire people to get engaged and get involved that often aren't… All of us, regardless of what your party is, the least we should do is encourage Americans to come out and vote not just for the top of the ticket, but to follow all the way down and vote the entire ticket, because it affects a lot of change and a lot of real issues."
Carroll has always been one for embracing the idea of athletes using their platform to make a difference, but this year has been different with so much unrest in the country.
"We're in a whole different ball game," Carroll said. "I'm wearing (Vote 2020) shirts all the time and everything else when we're talking about stuff. I gave an update on the national voting numbers today in the meeting. We've just kept it topical. I think our country has taken a whole new step in this regard in awareness and all of that, which is a really positive move for all of us. People allowing themselves the power of making their vote is really a wonderful aspect of what our country and democracy is all about. So I'm thrilled that we're involved with it, and I regret the fact that we weren't better talking about it before. We should have known. Why didn't I know then? But we know differently now. This is a really special time. Hopefully, all of the young kids, the ones that are turning voting age and those that are approaching it, will be a part of this wave of focus and interest on what's so important in our country. So it's a really great time."
The Seahawks' voting initiative has included Carroll and players wearing those "Vote 2020" T-shirts in press conference, frequent messaging on Seahawks social media channels, and a whole lot more. At Seahawks.com/Vote, people can find voting resources such as information on how to get registered, how to contact elected officials, ballot drop box locations and more. Like numerous teams around the league, the Seahawks are turning CenturyLink Field into a voting center where people can register, update voter records, obtain a voter registration card, or receive assistance to help complete their ballots. There is also trained staff and specialized equipment available to help voters with disabilities cast a private, independent ballot.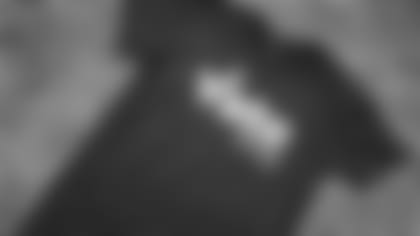 Players are also getting involved on their own, including Wilson, who along with his wife, Ciara, are part of I Am a Voter, a nonpartisan movement aiming to create a cultural shift around voting and civic engagement.
"I think it's so important to vote," Wilson said. "One, it's a privilege and honor to be able to, it's a blessing to be able to. For many years, Blacks weren't able to vote, even women weren't able to vote for so long, and just so many people fought for the opportunity to be able vote. And it's important not just to vote—I used to think well, maybe I'll just vote for the president part of it, and just do this part of it—and as you grow older, when you're 18 years old versus 31 years old, you start realizing that the local part of it matters so much too as well, the state part of that. So it's important that we continue to push the idea of voting, the significance of it. Ciara and I were able to do our ballot two nights ago. I think we're turning that in today, Ciara is. It's an exciting time for opportunity and change and just growth in our country. Hopefully we can make a difference in this world."
Second-year defensive end L.J. Collier has been outspoken this season about the racism he saw at times in his hometown of Munday, Texas, and sees voting at every level as the best way for him and others to facilitate change.
"It's an important topic to talk about," he said. "These past few years have shown how much the president matters, the people who set the laws and things like that—with Breonna Taylor and George Floyd and things like that, people are tired of seeing those things happen. It doesn't even start with the presidency, it starts with the judges, city officials, things like that. It starts at the root of it all, and we're trying to educate ourselves on things like that. I'm a firm believer that it's more important than ever to vote, because the world is just weird. It's in chaos."