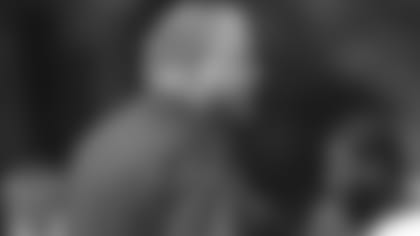 This week it counts, and Seahawks coach Mike Holmgren is just as excited as he's ever been - entering his 10th and final season as coach before taking a self-imposed sabbatical from the NFL.
Needless he's optimistic with the same kind of expectations he's always had since coming to the Seahawks from Green Bay in 1999.
"I try and be realistic with the team,"Holmgren said at his weekly press conference Wednesday. "I think every team in their meeting this morning has listed the Super Bowl as a goal. And I think some teams have a little more realistic look at that than other, to be honest. But I think some of the things that hindered us last year were absolutely part of what I expect, and that is how we play on the road."
"We know we have to travel a lot, we know we're going to play in bad weather sometimes. There will be no excuses for anything. I want the players to look at the season realistically. I believe we're talented enough to make a run at this. Injuries can't be an excuse. I want their minds right. So, we set our goals very high. But it hasn't been that much different than the last four or five years. We developed a team that's a playoff caliber team, in my opinion, and then you need a little good fortune to get all the way there."
The week going into the opening game of the 2008 season at Buffalo next Sunday also brought some change on the field Wednesday, with the discussion of new starters as well. For the first time since knee surgery in January, wide receiver Deion Branch went through drills in uniform, although it was during the individual part of practice and not when the team drilled together in pads. Nonetheless, it was a boost to the rest of the team just to have him out there, whether he plays Sunday or holds off for a week or two.
"Yeah, it was great! We've seen him out here by himself for a long time but it's nice to see him out there doing what he can and hopefully he can be out there (in games soon)," quarterback Matt Hasselbeck said. "Well, he's just a really good player. That's the bottom line. And basically, if you get all your good players out there, not that not everybody's good, but the guys that have been there and done it, it's helpful."
What we do know from Holmgren is he's not about to push Branch back, and Courtney Taylor will start at Branch's flanker spot opposite Nate Burleson at split end. He also emphasized that Jordan Kent and Logan Payne will see plenty of action as well. Branch has to get comfortable taking normal cuts running with and without the ball, plus becoming confident he can take a hit on the knee.
"(We're) just easing him back in, to be honest," Holmgren said. "He's come a long way. The doctors feel very good about his progress. But he has to - in his own mind - feel as though he can do the things he needs to do to be effective. The next big hurdle, I would say, is up to him."
"Courtney is going to start at flanker and then Jordan and Logan will play. We'll insert them in our 3-wide receiver, 4-wide receiver packages. You'll see it in practice. It's not that complicated. I think that it's important with the young guys that we don't move them around too much. You learn this, particularly early in the season."
Center Chris Spencer will start, battling back beginning last week to the starting unit after sitting out since the last week of July with back issues. Also discussed as starters by Holmgren was Mo Morris at halfback - with Julius Jones starting the second game as the rotation Holmgren promises remains consistent. The two top draft choices will also start - Lawrence Jackson at right defensive end and John Carlson at tight end. Holmgren added that Darryl Tapp will rotate in consistently with Jackson, while Jeb Putzier and Will Heller will also see time at tight end. Holmgren also said that it isn't likely Sean Locklear will be back this week while mending a sprained knee and Ray Willis will start at right offensive tackle.
The big question still lingering is at punt returner, with Burleson so vital at wide receiver and Ben Obomanu on injured reserve from a fractured clavicle last week, apparently Holmgren and special teams coach Bruce DeHaven are still deciding between rookie Justin Forsett, along with Marcus Trufant, Josh Wilson, Morris and possibly Seneca Wallace.
Officially, veteran Olindo Mare has won the battle of kickers with rookie Brandon Coutu; with the possibility lingering that Coutu could be bound for the practice squad.
More than anything it is imperative the Seahawks get off to a good start, and no place would be better than on the road in Buffalo. So it's full speed ahead with hopes of their fifth consecutive NFC West title, sixth trip to the playoffs in a row, and their second NFC Championship in four years.
"The last couple of years, we've been a couple of plays away from the championship game," Holmgren said. "You can make that argument, I think. The year before, we were in the Super Bowl. There's been a big roster turnover but the good part about it is, the system hasn't changed too much. You still have the same quarterback. You have some of your core people that are important to you. You have good leadership on the football team."
"Everyone's optimistic and I approach every season the same way, but why not? I think we're OK."
Seahawks president Tim Ruskell on expectations:
"Going into the season is no different than it has ever been. What we expect out of this team is to always compete for a championship. That's our mindset. That's our culture, and we never want that to change. We didn't get distracted from what we think we are, and that to me was one of the important things of this whole camp. We feel good about ourselves, so this is good."
Holmgren also announced the offensive and defensive captains have not changed from last season. Matt Hasselbeck and Walter Jones have the responsibility on the offensive side of the football, while Lofa Tatupu and Deon Grant retain the titles on defense. Linebackers Lance Laury and D.D. Lewis are the special teams captains. ... Suspended players Rocky Bernard and Jordan Babineaux will sit out the game with NFL imposed punishment, and Holmgren said they will retain their starting positions when the suspension is lifted on Monday. Craig Terrill, Howard Green and Red Bryant will play defensive tackle in Bernard's absence, while Josh Wilson (nickel) and C.J. Wallace (safety) will play for Babineaux. ...