This is more than about X's and O's for the Seattle Seahawks. The coaching staff knows it. The players know it and they know exactly what to do it about this week.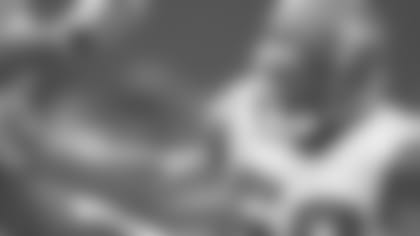 There's no sense in harping on the 44-6 loss Sunday to the New York Giants, watching the film on Monday was all anybody on the Seahawks needed to see. Now it's time to move on.
The Green Bay Packers are coming to Qwest Field Sunday and there is no reluctance on the part of the defense to buy into the alteration of mentality … not after giving up 523 yards of total offense.
"We haven't been playing like the defense we were last year," Seahawks linebacker Leroy Hill said. "When we came into this season we had high expectations and we still have high expectations. We have to make plays at the ball. We have to tackle better and we have to approach the game with better focus."
"You have to come out and play. Football and every sport is about swagger. You have to walk with a swagger and you have to play with a swagger. Right now we are on our heels and not playing with our swagger. We have to find a way to get that back and it all starts at practice. Making plays in practice and studying film to get a better sense of what our opponent are going to do."
Nobody was absolved from the loss, and coach Mike Holmgren spoke Monday about not just the expectations of the defense, but the offense as well. Along with cornerback Kelly Jennings suffering a concussion, quarterback Matt Hasselbeck "tweaked" his knee and wide receiver Deion Branch bruised his heel in the first game from offseason knee surgery. All of them could play, and Holmgren said he'd know more once they resume practice on Wednesday.
But the big question is whether they are going to cut back on the passing game and run the ball more, almost the flip side of last season when Holmgren announced in November that he'd had it with the running game was going to focus primarily on the pass. It's not to the extreme of last season, but the rash of injuries to the receivers has had an adverse effect on the crucial timing to passing game four games in.
So it will be interesting to see how that goes on Sunday against the Packers. After rushing for 312 yards in the first three games, Julius Jones was limited to 61 yards on 17 carries against the Giants, but he was effective early and really couldn't get into any rhythm once the Seahawks fell far behind. Holmgren said halfback Maurice Morris, out since hurting his knee in the season opener, is expected to play some Sunday as well.
"A huge emphasis has to be on continuing to get better running the football," Holmgren said. "It appears as though that's going to have to be a big part of success this year. We ran it decently yesterday … decently in spots. Again, the game changed, so it didn't work. I'm going to reach a point here where we just kind of have to not worry about it so much and just call the game."
Most importantly, Holmgren said his focus with the team on Monday was on the big plays the defense allowed the Giants. It hurt them badly in losses to Buffalo and San Francisco as well. It was something the defense all but eliminated last year.
Sunday it was apparent on the ground and through the air.
"Big plays hurt us, and that's something we've worked hard on," Holmgren said. "A couple years ago, that was our Achilles heel. Last year, we did a much better job of eliminating big plays in games, and yesterday, it got us again. We coach to it, we talk about it. We just have to try and do a better job of enforcing it, I suppose. But that hurt us yesterday. We couldn't stop the run. I think when you go against that team, or the team we're going to play this coming week, there are certain teams that that's where you start. Otherwise, it gets to be too hard, and we impressed upon them that point. But they did a great job and they pounded us."
Holmgren said there was discussion of lineup changes on Monday morning, but nothing definitive just yet. What he did emphasize was personnel, scheme, play-selection, and leadership – on both sides of the football.
That's what the staff was doing. Hill and all the players know the deal. A 1-3 start – 1 ½ games behind the NFC West-leading Arizona Cardinals - isn't what anyone anticipated and their margin of error is diminishing every week.
"Everybody has to look into the mirror," Hill said. "Everybody has to approach the game with a better attitude. One quarter of the season is done. We have 12 games left and it's obvious we have to step it up. With the NFL you have to look towards the next game. You look at the last game and find the mistakes and then try to correct them. You have to move forward. Going out and playing hard against Green Bay and giving our fans a competitive game will get the bitter taste out of our mouths."