The Seahawks return to CenturyLink Field Friday night for the first time since last season's playoff victory over the Detroit lions. And when they host the Minnesota Vikings in the second week of the preseason, Seahawks coach Pete Carroll is hoping to see his team build off of a promising first game, last weekend's 48-17 win over the Los Angeles Chargers.
Starters are expected to play more this game—other than the offensive line, almost all of the starters left the game after one series last week—though Carroll wouldn't say how much. But regardless of who is on the field, Carroll wants to see his team continue to progress toward the goal of being ready for the regular season.
"We are hoping to continue to grow and see areas of emphasis and concern, and kind of get it taken care of so that we are making progress," Carroll said. "We are looking for progress, really, and there's a million different areas of that. We don't want to go take a big step and take a step back and all that. We like to make steady progress, moving forward. We are looking for really good plays on the line of scrimmage on both sides of the ball. We are looking for great effort. We want to see guys fly around and tackle really well and get down field and chase the football and show the kind of effort that we like to stand for."
In addition to that overall effort, here are five things to watch in Friday night's game:
1. Eddie Lacy and the rest of the running backs.
With Thomas Rawls not expected to play due to a minor ankle injury, Eddie Lacy is likely going to start at running back and see a bigger work load. And after not having as much success running the ball as they would have liked last week, the Seahawks hope to get multiple backs going in this game.  
"You're going to see a good dose of Eddie and C.J. (Prosise) and Chris (Carson) and Alex (Collins)," Carroll said. "You're going to see all the guys. Mike Davis played really well last week, so all those guys will play and again we're going to just keep accumulating reps as we evaluate those guys. With really high hopes. It's a very competitive group. Hopefully we can get moving at the line of scrimmage so we can see those guys."
With Lacy in particular, this game is important because he played in just five games last season. Game action is also a chance to show off his physical running style that might not always show up as much in practice when the team isn't tackling.  
"He didn't play but the first five games last year so it's been a long time," Carroll said. "He needs to play football and come back. He did a nice job last week. He had a very good week of work. So to get him to come back this week was… I think it's a real sign that he's back and going. He'll get some good reps this week."
2. The competition on the right side of the offensive line.
While nothing is set in stone, the Seahawks as of now are pretty set at three of the five offensive line positions: Justin Britt at center, Luke Joeckel at left guard and George Fant at left tackle.
"We think that that's a really good combination there at the left side," Carroll said of Fant and Joeckel. "I feel really good about that right there, going into the next game. We are always growing with information, but I see Luke as our starting left guard and I see George as our starting left tackle right now."
Less clear, however, is who will start at right guard and right tackle. Free-agent addition Oday Aboushi started at right guard last week in Los Angeles, and Mark Glowinski will get the start this week, offensive line coach Tom Cable said Wednesday. At right tackle, Germain Ifedi remains the frontrunner, but rookie Ethan Pocic is pushing Ifedi at that spot. Pocic will also get a look at right guard this week. Facing a talented Vikings defensive front will give all of those players a good opportunity to make their case for starting jobs.
"There's still a big battle going on at the right side, both guard and tackle," Carroll said. "You'll see Pocic will play a little bit at a couple spots in this game to demonstrate his flexibility and his versatility, which is really good.
"Minnesota is a really good team and they're very balanced, very well rounded football team. They do a great job in all aspects of their team. It's a really good test for us, it'll be a really great test for our guys up front on offense; it's a very, very good defensive front."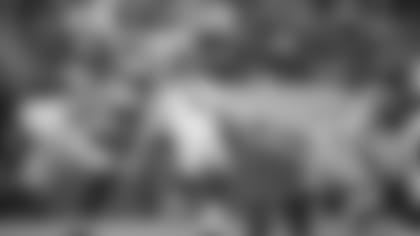 3. Special teams play.
Carroll was excited about what he saw on special teams last week, both in terms of execution and effort, and now he'd like to see that group build off of that performance. Special teams, and kick and punt coverage in particular, is almost impossible to simulate in a practice setting, so these four preseason games are vital for those units to get ready for the regular season.
"Special teams effort last week was really good, but that was last week," Carroll said. "We'd like to come back again and see our guys really jacked up and show the great effort that we are looking for. There's a lot of stuff to go along with that."
And when it comes to special teams, those plays can be crucial, make-or-break moments for players on the bubble trying to prove they belong on the 53-man roster. Yes, it's important for the last receiver or defensive back or linebacker on the roster to be able to play his position well, but the reality is that those type of players are going to make their biggest gameday impact on special teams, so these preseason games can be prove-it moments for those roster hopefuls.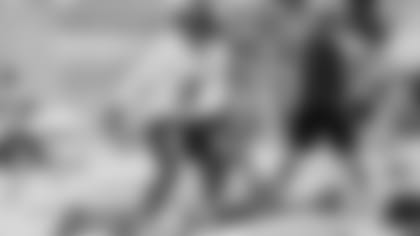 4. How does new cornerback Tramaine Brock look in his Seahawks debut?
The Seahawks signed veteran cornerback Tramaine Brock on Wednesday, but after only two days of practice, he is expected to play Friday night, Carroll said. It's way too soon to make any judgements on where Brock fits in the pecking order at cornerback, so don't read too much into when he comes into the game or how much he plays, but this is the first chance to just see how he fits into a new defense.
"He is a really good football player," Carroll said of Brock, who was a starter in San Francisco the past two seasons. "He's got versatility, he can play inside. He is going to get a good look at the nickel spot, but he is a really versatile football player and all around really tough competitive guy. With all the homework we did on him, we think he has a chance to fit in really well in that regard, but he has only been out here today and yesterday. We don't know a whole lot about him in comparison with our guys, but we will figure it out in the next few weeks where he fits."
5. Fans need practice too.
While the primary purpose of preseason games is for teams to get ready for the regular season, Carroll said the fans should use this week's and next week's game to get themselves into midseason form as well.
"It's really fun for us to be coming home for the first time," Carroll said. "For the players who have played at CenturyLink, they're bringing in the young guys to see it for the first time, and for some of the new guys, it's exciting, it's fun, and we are looking forward to it, getting back to the 12s. We are practicing getting ready for the season and these games are hugely important, so I would think for the 12s it's pretty important too, you know, to get fired up and practice all their hooting and hollering and yelling and all that, and all the partying that goes on before. I know we're not holding back, so I'm sure the 12s aren't holding back either. We've got to get in shape for the season coming up, so I hope everybody gets jacked and has fun." 
RELATED