When Brian Schottenheimer joined the Seahawks coaching staff in the offseason as Seattle's new offensive coordinator, one of his early conversations was with receivers coach Nate Carroll.
The two didn't discuss offensive philosophy however, nor did they go over the personnel on Seattle's roster; instead they talked about something unique in the world of coaching at the NFL level—what it's like to work for you dad. Brian Schottenheimer, whose father Marty was a longtime head coach, most recently in San Diego, worked on his dad's coaching staff in Kansas City, Washington and San Diego. Nate Carroll and his brother Brennan, Seattle's assistant offensive line coach, both work under their father, Pete Carroll.
"Our first conversation was about that, our second conversation was about that," Nate Carroll said of his first interactions with Schottenheimer. "He gave me some words of wisdom no doubt. He's been at it longer than I have. I'm very grateful for him to have that understanding, he has certainly helped me.
"A lot of it based on the relationship side of it, keeping it separate as much as possible. He reinforced that, but he also put it in a safe place for me too to where I know I can go to him if something comes up."
And when the Seahawks face the 49ers on Sunday, they'll be facing yet another coach who is part of that unique club, San Francisco head coach Kyle Shanahan, whose father Mike Shanahan was also a longtime head coach, and who also worked for his father at one point in his career, serving as Washington's offensive coordinator under Mike Shanahan from 2010 to 2013.
One of the best things about football—about all sports, really—is the way a game can bring people together; the way friends, siblings, parents and children, and sometimes even strangers, can form a bond over a common interest in a team or a sport. Oftentimes that bond can take shape in the simple act of watching a game on TV, or in a backyard game of catch, but in a few rare instances, the bond can also be about Carrolls, Schottenheimers and Shanahans, about sons who chose to follow in their fathers' footsteps and become NFL coaches.
"I tried to talk them out of it," Pete Carroll said with a laugh. "But also, they had the awareness that gives them a chance to jump at it and do well at an early age, and both guys have. The other side of it is, once they committed to it, I was thrilled about it. The opportunity to compete with your sons is really special and very unique and both of my guys are really competitive, no surprise."
Carroll said one advantage of having his sons on staff is that Brennan and Nate, sometimes more than other assistant coaches, are willing to be blunt and honest with their father.
"Both of my guys are really strong with me," Carroll said. "They will tell me stuff that I need to hear in a heartbeat and it's a little bit different for other coaches. They're really valuable to me in their loyalty to the cause. They don't mind jeopardizing their own status at times to say what they've got to say. Everybody needs to be coached up, and I needed to, so those guys have helped me immensely. Loyalty, to me, isn't that people just help you and support you. Loyalty, to me, is people willing to tell you what you don't maybe want to hear but you need to hear it anyways. That's the real sign of loyalty to me and I know it's hard. I understand why people can't do that, but I need it. I need the information, I need to be checked and I'm kind of a loose cannon around here sometimes. I need all the help I can get."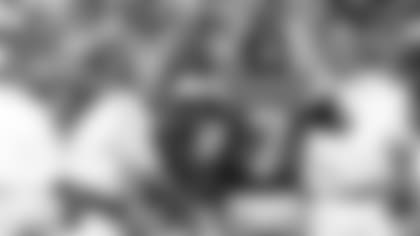 Brennan Carroll, who played tight end at the University of Pittsburgh, didn't grow up viewing coaching as his future, despite having a successful coach for a dad, but when his playing days ended, he realized it was the best way to stay connected to the sport he loves. Brennan Carroll began his coaching career working for his dad at USC, and later spent four seasons at the University of Miami before joining the Seahawks in 2015.
"I had a blast in college sports, playing sparingly at the University of Pittsburgh, I just loved being around that atmosphere, so it was a way to hang in there, because they wouldn't let me play anymore," he said, adding that working for his father, "is totally rare, and I'm completely lucky."
Unlike his older brother, Nate Carroll knew while he was still in high school that he might want to join the family business, so to speak. Nate spent his first year with the Seahawks in the scouting department in 2010, then switched over to coaching, first as a defensive assistant who had to do all the usual grunt work expected of entry-level NFL coaches.
"I definitely wanted to be a football player growing up, but that obviously didn't work out," he said. "Probably somewhere in high school I started thinking about coaching. Obviously having a football family is a good opportunity to get your start."
The elder Carroll never tried to steer his kids into coaching, but once they made it clear that was their goal, he and his wife Glena were supportive despite knowing the stresses of the job.
"He never pushed us to do anything," Nate said. "He always encouraged us to do whatever we wanted to do… My mom, she certainly was concerned, but at the same time she has been more supportive than anyone, because she knows it's a passion of ours so she tries to support us in that. She's far happier now that we're all in the same area."
Nate said the dynamic of having a dad for a boss "can be challenging for sure," and neither he nor Brennan ever refer to Pete as their dad at work, always calling him "Coach" instead.
"Any relationship can be challenging in a work environment," Nate said. "And certainly we are more honest with him, as family that's just the way it is. You try to hold the boundaries as much as you can, try to keep the professional work life as clean as it can be, but at the same time, we try to be that for him where some people might not feel as inclined to do that kind of thing."
Brian Schottenheimer says he "enjoyed every minute" of working for his father, and like Nate and Brennan Carroll, growing up with a coach for a dad made it impossible to not at least consider it as a career, even if his dad wasn't trying to force the issue.
"I look at it both ways now because now I'm a parent and I've got kids that deal with the good and bad parts of the coaching business," he said. "It's a great profession. It's awesome, but it's hard. You get exposed to things. I'm probably a senior in high school or maybe a freshman in college and I'm hanging out in quarterback meetings with Joe Montana—it's pretty cool. There are days that you don't want to go to school because you lose a big game and you don't want your friends to tease you and things like that. The way I think of it the best is—and somebody said this to my father, I don't know who it was—the cool thing about it is it shows your father that you love and respect the game that he loves. To follow in his footsteps, I knew what I was getting into. I knew this was a tough profession where you'd be hired, you'd be fired, you'd be moving, things like that, but the joys of victory are hard to beat. So, when you win a big game, those tend to outweigh the tough losses, which certainly are going to come along the way."
While Marty Schottenheimer was known as a defensive coach, having been a defensive coordinator before becoming a head coach, Brian gravitated towards the offensive side of the ball having played quarterback in college. And despite coaching on different sides of the ball, the way Brian approaches the human side of the game comes from his dad.
"There's quite a bit of him in my coaching," Brian said. "I really respect what a great job he did, he just did a terrific job of setting a culture, having things laid out. He paid great attention to detail. Things like that—I try to be organized, I try to pay attention to detail, I try to do a great job of teaching by saying the same things in different ways, because I might say something one way and it reaches the guy in the left corner of the room, then I might say something that means the same thing but say it a little bit differently, and that reaches the guy on the other side of the room. That was something my father always talked about. There's similarities just in terms of the belief in fundamentals, the belief in being a teacher, the belief in reaching people, the belief in holding people accountable. I picked up most of those things probably from being around him."
Kyle Shanahan, who is in his second year with the 49ers, holds that job because he is one of the best young offensive minds in the game, and had great success in his last job as the offensive coordinator of the Atlanta Falcons, but he, just like Brian Schottenheimer and the younger Carrolls, knows that he came into coaching with a built-in advantage having grown up so close to the game.
"It can be a huge advantage for guys, just like it can for people in other professions," Shanahan said on a conference call. "You grow up around football your whole life, you grow up the son of a coach your whole life and whether you're working at it or not, you're around it. You understand it. You understand the urgency, the standard, the expectations, what life is like and I do think that if that's something you want to follow through with, it does give you an advantage just like being the son of a doctor your whole life. You kind of understand what goes with it, the expectations of going through school and all the stuff that goes with that. Like any father-son deal, if you grow up around it, it's going to help you later in life."
Like Pete Carroll, Mike Shanahan warned his child about the toll coaching can take on a family, and Kyle said he would have the same message for his kids, but for three different families, all of whom will be represented at Levi's Stadium Sunday, the draw of the possession proved too strong.
"It's probably the same thing I'll tell my sons if they want to coach, that you're crazy," Shanahan said. "What are you talking about? Do something else. That's what you realize about coaching. Coaching is a great job, but it's not just about Sunday. There's a lot more to it. There's a much bigger grind than people realize. You've got to be willing to move your family, you've got to understand that nowhere you are is going to be permanent, whether you do good or bad. I always tell people with coaching, don't get in it, and when people keep coming back to you every second and they're like, 'I don't care how bad it is, that I have too much of a passion; there's nothing else I want to do,' then you know the person has a chance."