Nobody has to remind the defense of the Seahawks it's time to be accountable.
It's not time for excuses or explanations or any other reason coming off last week's 44-6 loss to the New York Giants.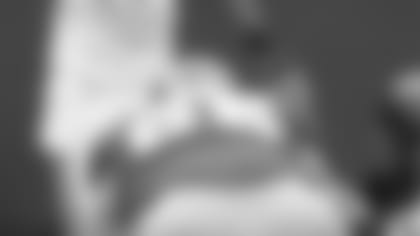 The good news is they are all standup guys and didn't need coach Mike Holmgren to remind them what's at stake with a 1-3 record and the Green Bay Packers coming into Qwest Field on Sunday.
"He didn't have to, we saw everything for ourselves (on film)," safety Deon Grant said. " We discussed it more with ourselves and coach didn't have to say much. They did their part as a coach and felt like they had to say something. One thing at this level you have to be a professional. You have to be able to look at yourself in the mirror and know when you made a mistake and when you had a bad game. I think the team looked at the tape and realized we didn't have a good game as a whole."
Grant, like the other defensive captain Lofa Tatupu, takes it upon himself to put things in perspective. Part of the problem is trying to do too much, and not staying on scheme. They all know that. The intent is good attempting to make a big play.
It doesn't always work out that way and that sort of attempt can make things worse. Grant and assistant head coach/secondary coach Jim Mora pointed out times that to help on the running game, the defensive backs sometimes cheated, and left themselves open to play-action passes that got them burnt deep.
The key is to stick to the game plan, and in some ways, mind your own business. Trying to be hero can just get you into trouble.
"Don't go out there and do you own thing," Grant said. "If we are going to be a family let us be a family. If a guy has the outside edge, then have the outside edge. If a guy supposed to be blocking the A gap for the running back then make sure you do your job. We just got beat because we were doing our own thing as individuals this last game."
The Packers with Ryan Grant running the ball, Aaron Rodgers at quarterback and a slew of dangerous receivers led by Greg Jennings and Donald Driver, will keep the defense with their hands full. In fact it's probably exactly the kind of challenge the Seahawks defense needs at home with the benefit of the fans to ignite the energy.
"It is the NFL everybody is good," said Josh Wilson, who is likely to start in place of injury-riddled Kelly Jennings at right cornerback. "Arizona is good. San Francisco is good, We have gone against Torry Holt and Lee Evans. We have gone against some very good receivers already. Jennings is one of the best in the league right now. We are just going out and playing our defense. If we can play our defense we will be all right."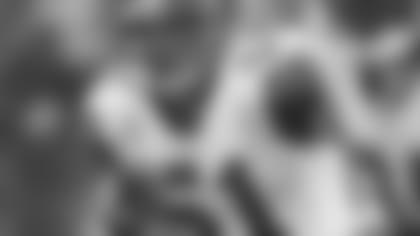 It's not just coverage. It's about fundamentals, which seems to frustrate all of them. In many cases it comes down to just proper technique in tackling.
"We didn't wrap up and we let them get a lot of extra yards," linebacker Julian Peterson said. "We've got to make sure that we tighten up our techniques, just go back to the basics. I didn't feel like we were emotionally down or anything like that. We got some guys back and I felt like we were going on the right path, but things just didn't work out for us."
This week there is no choice. They've discussed the Giants game ad nauseum and don't want to discuss or think about the rude awakening anymore. It's time to focus on the Packers, and playing up to the expectations laid out by everybody – most importantly by themselves – on Sunday to get on the right track again.
Tatupu used the way the Giants started off last season 0-2, and finished 14-4 – including the Super Bowl win – to reflect on how a team can turn things around.
"You name it, run, pass…we didn't do a very good job at stopping either one," Tatupu said. "It's going to have to be a team effort. When they made the commitment to turn it around, you could really tell the difference in their style of play and the way they executed. It can't be just like an every other week thing, they made it happen week after week and that's why they were able to be so successful. It's a choice that everyone has, each one of these guys in this locker room has to step it up and correct all of the little mistakes."
The Seahawks had four more transactions Thursday, releasing wide receiver Trent Shelton and running back Matt Lawrence, and re-signing quarterback Travis Lulay from last season, and bringing back running back Justin Forsett. Forsett, the seventh round draft choice from California, was a fan favorite during the preseason but was released in the final cut with hopes of moving him to the practice squad. But the Indianapolis Colts signed him to their 53-man roster. They released him last week and Forsett opted the Seahawks over other teams that offered him a slot on the practice squad.
"Oh, it's great," Forsett said. "I'm glad to be back. It feels like home. I was glad to go back out and practice with the team and get reacquainted with everybody else and try to be productive. You never know in this league. I've been learning in my first couple weeks, my first year, that it's pretty unstable, so you don't know where you're going to go. You just got to keep your head on straight, focus in on wherever you go, and just try to be productive there. I never knew (I'd be back). I always thought this was my home, I wanted to be here. I'm just glad to have this chance to be back."
Matt Hasselbeck missed his third day of practice nursing the right knee he hyper-extended last week at New York in the loss to the Giants, is a game-time decision. Charlie Frye will get the start if Hasselbeck is unable to go. Seneca Wallace will be the backup and would start except for the continued problem of his strained calf.