SEATTLE - Richard Sherman arrived fashionably late to a press conference held prior to his celebrity softball game this past Sunday at Safeco Field. But as he entered the interview room, he insisted he wasn't at fault for his tardiness, instead pointing a finger at longtime teammate and friend Doug Baldwin for the group's delay.
"You'll have to excuse Doug," Sherman joked. "He was weighed down by his pockets this morning. He's OK now, though."
To which Baldwin replied: "You'll have to excuse Richard. He hasn't grown up."
The Seahawks cornerback's lighthearted barb was directed at Baldwin's shiny new contract extension, but the short back and forth also served as an early indication for how Sherman's fourth annual softball event would unfold. NFL players and alumni joined forces with NBA athletes, musicians, and celebrities for an afternoon that featured plenty of fun and showed just how much Sherman, Seattle's 2011 fifth-round draft pick, has grown up, despite what Baldwin may have teased to open his time on the mic.
Thousands of fans packed the SoDo facility to see their favorite Seahawks in a much-different setting. Perhaps more importantly, individuals attended to support the work of Sherman's foundation, which aims to provide school supplies and clothing to students in low-income communities to help them better achieve their goals. A portion of the day's proceeds went to Blanket Coverage, the Richard Sherman Family Foundation, which was founded in 2013 by the Compton, California native with the goal of setting up underprivileged youth to be successful later in life.
"We've been able to accomplish a ton," Sherman said of his foundation's work. "We've been able to help a ton of kids, help a ton of schools. That's our next big thing, we're trying to buy pallets of pens and pencils, backpacks for schools so that teachers don't have to use their salaries to buy extra pens, because teachers have such great hearts and such caring hearts that they'll use whatever money they have to buy extra pens and papers and give them to these kids because they know the kids need it. We're trying to assist in that regard as well. This event is huge to be able to assist in that matter. This event helps fund all those things."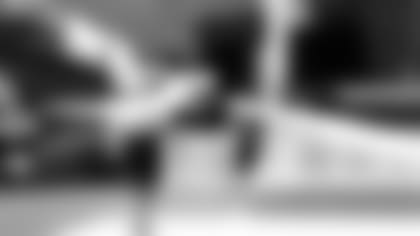 Growing up in the Los Angeles area, Sherman cites Lakers legend Earvin "Magic" Johnson as his foundation's influence. Magic spoke during Sherman's days at Dominguez High School and shared a message that's resonated with Sherman ever since, and one the Seahawks Pro Bowler said he reiterates as he meets with students and communities through the work of his foundation.
"Anything is possible," said Sherman, a Stanford graduate. "Don't let your circumstances dictate your future. The road to success is never easy. If it was easy then everybody would take it. There's going to be highs and lows and there's going to be peaks and valleys, but just continue to persevere."
For Los Angeles Clippers guard Jamal Crawford, a Seattle native NBA veteran who has been giving back to the community for years, playing in Sherman's softball game signifies "probably the coolest part of being a professional athlete."
"I think when you're younger you want to be in this position, to accomplish your own dreams, but then once you reach this level and you understand the importance of being a great role model in your community and abroad, I think that's the coolest thing, to be able to interact with these kids and interact with the people around," Crawford said. "Just to see their faces. We remember being those kids, looking up to athletes. We've all had experiences with athletes where some were cool and some weren't so cool, but those moments last a lifetime. I still remember some of the athletes that weren't so cool growing up. But I think it's such a great cause and what Richard and his family are doing, they've embedded themselves in this community. They're not from here, but you wouldn't know that because they treat this as home as well. I think it's very, very important.
"For us, this was easy. I think we're all honored to be here and it's a pleasure to be here."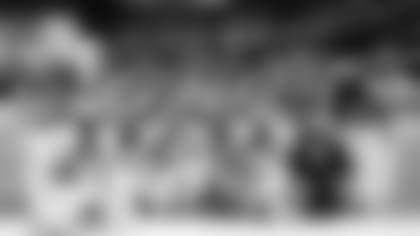 As for the celebrity softball game itself, Sherman predicted fans would witness "some Top-10 moments" and "some not-so-Top-10 moments," and he couldn't have been more right.
Highlights included Justin Britt and Blitz settling two weeks of friendly Twitter trash talk in a home run derby held before the game, where the Seahawks offensive lineman bested a valiant effort from the team mascot. The home run king title went to Sacramento Kings forward Matt Barnes, the MVP of Sherman's softball game last year, who blasted one of his deep shots outside of the ballpark's actual left-field fence before calling for the NBA's return to Seattle in his championship acceptance speech. Britt, though, took home MVP in this year's game after displaying quick feet in key defensive stops at first base to go along with quality cuts at the plate. Among the "not-so-Top-10 moments" Sherman predicted were a pair of players colliding while attempting to corral a fly ball in center field, and Crawford's swing, one that he made sure to keep away from the home run derby.
In the end, though, Sherman's Blue Team coached by retired Seahawks wideout Ricardo Lockette squeaked out a 31-30 victory over the Green Team coached by Seattle running back Thomas Rawls, as 12s enjoyed an afternoon in the Seattle sun for a good cause. 
"This event that he's putting on and he does every year, it's just a microcosm of the person that he is, the person that he's been since I've known him," Baldwin said of Sherman. "He was actually my host on my recruiting visit to Stanford and since I've known him he's been a genuine, up-front, very caring, very loving, very giving person and all of us up here are ecstatic to be here because of the man that he is, the things that he does in the community not just for the glory, obviously this is for the fans, to help raise some funds, to help kids and inner-city youth not only across the city, but across the country. He's been doing this since I've known him."
Added former Seahawks safety Lawyer Milloy: "The outcome of the game is a testament to Richard Sherman and what he means on the football field, but also what he means in the community. All the stars that show up, celebrities, football players ... is because of him, first and foremost. Athletes, anybody that has a platform, I mean our world is unpredictable right now, and we need to step up. That's what he does every year."
RELATED
Seahawks cornerback Richard Sherman held his fourth annual celebrity softball game at Seattle's Safeco Field on Sunday, July 10 to benefit his Blanket Coverage Foundation, which provides school supplies and clothing to students in low-income communities.