Week 1 of the NFL season is officially here, which means now is a good time to dive back into the mailbag and answer questions from you, the fans. As always, thanks to everyone who asked questions this week, and apologies if I couldn't get to yours this time around. And a special thanks this week to celebrity Seahawks fan Jeffrey Dean Morgan, who helped generate more interest in this week's Q&A. In a shameless attempt to get more attention on our call for questions, I included a gif of Dean Morgan with "Lucille," the signature weapon carried by his Walking Dead character, Negan. I tweeted, not at all seriously, that there would be a prize of a bat autographed by Dean Morgan, and much to my surprise, he later replied that he would provide a bat at some point this season.
So stay tuned… unless you went to Juanita High School, then the Lake Washington grad says you're out of luck.
@GJ_alldayy asks, "Who is under the radar as the breakout offensive and defensive players to keep an eye on this year? Carson?"
A: The way Chris Carson has played this summer, I'd say he may not qualify as under-the-radar at this point, but yes, he's definitely an offensive player who's looked poised to have a breakout year in 2018.
If we're looking for somebody about whom there has been less discussion, I might suggest receiver Jaron Brown. A free-agent addition this offseason, Brown has been incredibly consistent and productive throughout training camp and the preseason, and the former Arizona Cardinals big-play threat appears to have secured for himself a significant role in Seattle's offense.
If an entire position group is eligible in this conversation, I'd point to an offensive line that looks to have taken a pretty big step forward this preseason.
On defense, Shaquill Griffin looks like a player who could take the leap from being a solid starter as a rookie to be a breakout star in Year 2, but like Carson, Griffin isn't really under the radar at this point. Another already-established player who has a chance to earn more attention this year is safety Bradley McDougald, who opens the season not just as a starter, but as a leader of a young secondary in transition. As for a more under-the-radar player who hasn't generated a lot of buzz, I'd go with veteran defensive tackle Tom Johnson. The former Vikings starter will likely be a Week 1 starter for the Seahawks, and has made a strong impression in his first season with the Seahawks.
"I wish we would have found him six or seven years ago when we first got here," Seahawks coach Pete Carroll said. "He's one of our guys. He's got the chip on his shoulder, and he shows it day in and day out by the way he approaches his work, his mentality. He wants to practice every day, he doesn't want to come off the field. He wants to prove it and show it. He's fantastic. We love it that he's in that room—he's got a lot of young guys with him, and he's going to be a fantastic influence on those guys."
@NathanPaulson12 asks, "How does Russell Wilson always get better every year?"
A: Some of Wilson's continued growth is certainly the result of his tireless work ethic, but it also has to do with the position he plays. Few positions in football—in sports, really—are as complicated as playing quarterback in the NFL, which is why so many quarterbacks tend to hit their primes, then stay in them, at an age when most players are starting to see their play decline. Seahawks coach Pete Carroll has talked about that on a number of occasions over the past couple of years, including late last season.
"There's no question," Carroll said last November when asked if Wilson still had room for growth. "There's so much to this position, there's so much growth that continues to be out there, yeah, he will. You guys compare him to like what Tom Brady is playing like and what Aaron Rodgers is playing like; I don't know how many year Aaron's been playing, but he's about six years ahead of him. How long has Aaron played? He has a whole-other career already; I can't even imagine the awareness that Russell will have when he's in his eighth year, ninth year, 10th year in there. Tom Brady has three times as much, so there's a lot to grow, and we'll keep challenging him and keep working him and he'll keep doing it. He'll keep competing to get better; it's a really exciting thought to how much he can improve."
@notn_much asks, "Do you see pocket protection and the running game as a complement to defensive play in terms of keeping defensive players fresh?"
A: This is a really good point that doesn't always get discussed enough when it comes to looking at how a team might perform on one side of the ball. Carroll often talks about complementary football between the offense, defense and special teams, and it's true that strong play in one phase of the game can absolutely benefit the other phases.
A defensive-minded coach, Carroll has seen over the course of his career how much a defense can benefit from an offense that can control the clock, and especially one that doesn't turn the ball over. And if the kick and punt teams are changing field position, that too can help a defense. On the flip side of that, a good defense can greatly aid the offense by providing short field via either quick stops, or even better, by creating turnovers.
To be clear, Carroll is very excited about the potential of his defense, even with some notable players moving on in the offseason, but he knows that a big factor in that unit's success could be an improved running game on the other side of the ball.
@AgentJaspor asks, "If key Seahawks players were Walking Dead characters, who is who and why?
A: Man, that show is too dark and way too many characters die for me to go there. Sorry. I guess we could go with Russell Wilson or Bobby Wagner as Rick since they're both longtime leaders of their "group," but yeah, beyond that, way too many dark/crazy/evil characters to make good comparisons.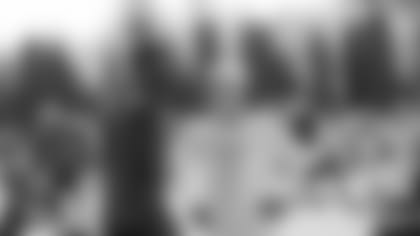 @Ultimate12th asks, "Can Kam Chancellor return this season?" Or if not, will there be a veteran safety added?
A: Unfortunately, the neck injury that ended Chancellor's 2017 season also will keep him from playing in 2018. That became official at the start of training camp when Chancellor was placed on the reserve/physically unable to perform list. The good news for the Seahawks is that Chancellor won't be a stranger this season even though he can't play. He plans to be around the team some, which considering what an important leader Chancellor was as a player, could prove to be very valuable to Seattle's young defensive backs, and in fact he was on hand when the Seahawks kicked off their Week 1 preparation with Monday's practice.
As for if the Seahawks will add help there, you can never say never with this front office, because they'll always consider every option, but as of now it appears the like the group they have. In fact, the Seahawks let a pretty accomplished veteran safety go over the weekend, releasing Maurice Alexander, so it seems unlikely they'll be heavily in the veteran safety market right now.
Inspired by Eminem's new album, @RAYKation asks, "What's the best Seahawks related beef?"
A: Well it appears we may have something fun (and not remotely serious) brewing between a pair of former Seahawks defensive ends: