By Mike KahnSeahawks Insider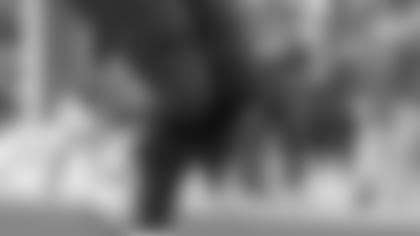 Ryan Clady figures to be one of the first tackles taken in this year's draft.
There was plenty of buzz at the 2008 NFL Combine over a number of positions. The speed of the running backs, the depth at defensive end and the unusual number of quality tight ends all drew praise.
But the offensive tackles, led by Michigan All-American Jake Long, drew the most adulation for their size and depth as we look toward the April 26-27 NFL Draft.
Then again, with perennial All-Pro left tackle Walter Jones as the gold standard, the Seahawks personnel department isn't easily impressed.
"Walter is the prototype," Seahawks vice president of player personnel Ruston Webster said. "Those guys don't come around very often. And you have to be careful not to compare people to him because very few could live up to what he's done year after year."
Nonetheless, Long, Boise State's Ryan Clady and Chris Williams from Vanderbilt are just three of a long list of guys who appear to have the ingredients NFL teams are looking for to play the position over the long haul. With the majority of quarterbacks right-handed, the inclination is to believe that a great left tackle such as Jones can be arguably the one of the top two or three most valuable players on the team because he protects the quarterback's blind side.
So there are particular traits the scouts seek as they delineate the measurables of each player. There are also results on film, which never lie. Long can only remember giving up two sacks in his career at Michigan, one this season to Ohio State's star defensive end Vernon Gholston. He had only two penalties, one as a redshirt freshman and a false start this season against Northwestern. Staying for his senior year helped, but there's more to his success than just the additional year.
"Discipline," Long said. "I always try to play focused and disciplined … tight and sound. (Staying in school) has helped me a lot. Last year I didn't feel I was good enough to come out, I wanted to improve on things and those things I improved on. I feel I'm a smarter and better player than I was last year. I'm smarter in identifying the defenses. I worked on the little things in my game and I've gotten a lot better."
All of that is impressive, and the Seahawks have particular qualities they look for in offensive linemen and tackles in particular. Of course, high character is a given in all the players the Seahawks scout. A tackle has to be able to handle himself in space with exceptional quickness and agility to handle the speed of the defensive ends of today and/or the blitzing outside linebackers.
"Especially in our offense, we're looking for all the athletic traits – strength, speed and size," Webster said. "You'd like any offensive tackle to be able to play the left side and you need to know if you he has that in him. You look at the feet and balance for every offensive lineman, no matter what position. You want toughness, and that's a big part of it. They also have to be smart to recognize defense and be able to react. All of those traits matter at both tackle positions really."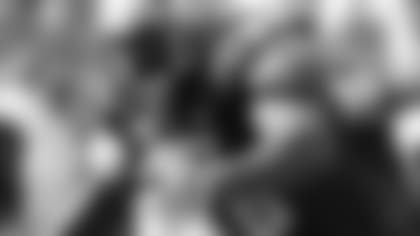 At 6-7, 313, Long is monstrous in size, and ironically he and his arch-rival Gholston led the Combine in the ultimate strength test – bench pressing 225 pounds 37 times in succession. But Clady at 6-6, 309 and Williams (6-6, 315) are hardly little guys. Clady, for example began his career as a right tackle at Boise State, but played left tackle his second two seasons. His athleticism, plus his experience should benefit him in the transition to the NFL.
And he isn't walking in the door with any illusions about dominating immediately.
"It helps just to be versatile," Clady said. "Me playing right tackle my first year, now I have two years of experience at left tackle … that really helps. The biggest part is everyone in the NFL is bigger, stronger, and faster. You've got to prepare mentally and physically and train harder to compete. You have to stay tough, physical, try to be smart out there with technique. Those are all important."
The skills and the mentality to play are huge, and Williams showed all of that at a tough school like Vanderbilt, and then went on to the Senior Bowl to impress everyone with his quickness and ability to play all over the offensive line. To have that skill and mentality to do whatever it takes is part of what makes him a special player as well.
Not to mention he's 6-6, 315 and did the 40 in 5.16.
"I play anywhere," Williams said. "I think it helps to be able to fill as many roster spots as you can. Teams typically travel about seven offensive linemen, so if you can plug in different places, you're got a lot more value to the team, especially if you're not a starter."
With that kind of perspective and talent, it's unlikely any of these guys will have to be worried very long about different ways to get themselves on the field.
The following is an alphabetical list of the best offensive tackles in the draft by a consensus of draft information compiled by the writer, and is not reflective of the Seattle Seahawks personnel department.
Sam Baker, Southern California, 6-5, 309, 5.09
Gosder Cherilus, Boston College, 6-7, 314, 5.21
Anthony Collins, Kansas, 6-5, 317, 5.48
Ryan Clady, Boise State, 6-6, 309, 5.28
Oniel Cousins, Texas-El Paso, 6-4, 308, 5.10
John Greco, Toledo, 6-5, 305, 5.30
Jake Long, Michigan, 6-7, 313, 5.15
Carl Nicks, Nebraska, 6-5, 341, 5.18
Jeff Otah, Pittsburgh, 6-6, 322, 5.45
Chris Williams, Vanderbilt, 6-6, 315, 5.16
Also considered: Kirk Barton, Ohio State; Heath Benedict, Newberry; Duane Brown, Virginia Tech; Tony Hills, Texas; Jeremy Zuttah, Rutgers.
This is the first of a 16-part series previewing the NFL Draft. Next: Defensive end.