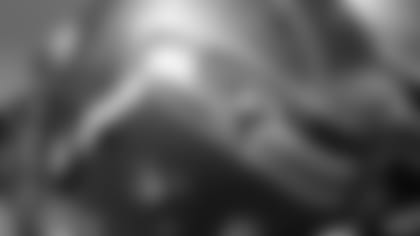 By Mike KahnSeahawks Insider**
We all knew the Seattle Seahawks would be returning from an 11-year hiatus at Cheney to Western Washington for training camp soon. The plan for that to happen was next summer, however, with the hope that the new headquarters being constructed in Renton - known as the Virginia Mason Athletic Center - will be finished for camp in 2008.
But Seahawks management was thrown a curveball when the NFL informed them they were scheduled to play in China, with a game here and a game in Beijing against the New England Patriots for the 2007 preseason. Consequently, it was just too difficult to manage the moving parts under the pressure of the international trip and five total preseason games to remain at Eastern Washington University in Cheney – home for camp from 1976-85 and since 1997.
So president Tim Ruskell and the rest of the front office decided it would work better to remain in Kirkland, with the help of neighboring Northwest University. And by the time the NFL ultimately canceled the two games with the Patriots, the decision had been made … putting the team in the metro Seattle area for training camp … permanently.
"We're excited about it," Ruskell said. "Our ultimate goal when we had the idea for the new facility was to bring the team back to the area for training camp as well to generate excitement for the upcoming season. It gives our players a place to go year 'round for the training because that's become so in vogue in the NFL. It's important in your recruiting as well, along with helping keep your players in town.
"Coming back here was inevitable, even though it was a year earlier than we thought based on the China game. And now that the decision was made, we're glad to be home. That doesn't take anything away from the folks at Eastern – they were great to us in every way and we appreciate it. And we'll miss the fans there. But we're home now."
Camp begins Thursday with rookies, quarterbacks and injured players reporting and everybody else on Saturday, and practice unfolds bright and early on Sunday morning. The absence of the additional game that would have made it a tough preseason has cut the preseason schedule to a much more manageable four games – the number it has been for all but six years in franchise history. The Seahawks open at San Diego on Aug. 12, then travel to Green Bay the following week. They'll close out the preseason at Qwest Field, playing host to the Minnesota Vikings and Oakland Raiders.
The only big issue will be the absence of fans at training camp. Northwest University is a closed campus, and the Seahawks fields have no parking or room in the practice area to accommodate spectators or autograph seekers. They will play the intrasquad game in Memorial Coliseum at the Seattle Center on Aug. 4 at 5 p.m. with proceeds going to the Seattle Public Schools athletic programs. The other alteration will be practice at the University of Washington on Aug. 8 at 8:45 a.m. with the public encouraged to attend. Admission is free.
"We wish we had a facility here in Kirkland where we could have our fans out for training camp," Ruskell said. "That's not the case, which is why we've added the scrimmage and the practice at UW. At least our fans will get an opportunity to see our team a couple of times during training camp. We're excited, the players are excited … and we hope the fans will be too."
Coach Mike Holmgren had become accustomed to camp in Cheney and grew to like sequestering the team away from home to focus on strictly football in the tiny college town. They even break camp a week earlier than normal because of the timing of the Green Bay game.
That means they'll eschew the two-a-day practices, but don't think for a moment Holmgren expects this camp to be any less intense than his previous eight training camps as coach of the Seahawks. On the contrary, this camp may be different, just because the players and staff will be home, doesn't translate into a walk in the park.
And they will stay in the Northwest University dorms … not at home – with an 11 p.m. curfew.
"They are staying here," Holmgren said, his eyes narrowing with sarcastic humor. "We are not calling it 'Holmgren's Happy Vacation Land.' It is training camp. We are going to have coaches on campus every night. I am going to stay here. I have to do what I do because that is what I have done for so many years. The players are in the dorm. We will tuck them in every night."
It should be less taxing on the players as well, with cooler, damper weather, promising some relief from heat and softer turf on their bodies.
"We're happy to be staying here," running back Shaun Alexander said. "It's still training camp and we have to get it done. But this is our home."
Added quarterback Matt Hasselbeck: "The weather is definitely nicer here. The ground is probably softer. In a way Cheney had its benefits also. There were some nice things about Cheney. Either way it is training camp and it is going to be tough. It will be new."
Admittedly, they've just gotten a little spoiled by the spacious facility and huge support staff afforded them by Eastern. Some people compare it to mini-camp, except that it lasts for nearly three weeks.
Just for training and medical purposes, the additional hot and cold tubs will be in tents and some other situations will be moved outside the building as well. The coaches and players will be staying and eating at in separate buildings.
Most importantly, the football needs to remain the same.
"We don't have as much room and we do like the heat for conditioning purposes," Ruskell said. "But the element of convenience will be helpful in just about every way. We don't have to move all that equipment and everything is right here. That all bodes well for us being more efficient as a team and that's always a good thing."