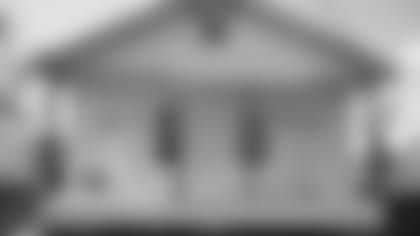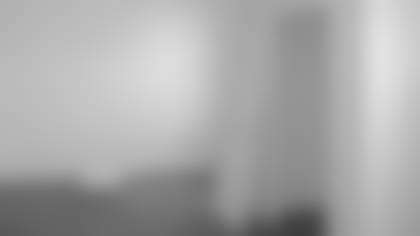 Back in October 2007, the Seattle Seahawks, News Talk 710 KIRO and Rebuilding Together, a non-profit organization in New Orleans, set a goal to help one family move back into their home in New Orleans. Aniece Gibbs, 88, lost her home of 50 years in Hurricane Katrina.
Through the generosity of Seahawks fans and the listeners of News Talk 710 KIRO over $85,000 was raised to rebuild Ms. Gibbs home, furnish it with appliances, and provide much needed funding for other rebuilding projects in New Orleans.
Jonathan Skvarka, Information and Research Officer for Rebuilding Together New Orleans provides a first hand journal account as Ms. Gibbs house is fully restored to conditions pre-Hurricane Katrina.
As February comes to a close so does the rebuilding process of Ms. Gibbs' home. Last week contractors installed floors, cabinets and the shower stall while electricians installed all the light fixtures, switches and outlets. Elder Hostel volunteers did an excellent job of priming and prepping the exterior for a top coat. They also cleaned up the site of construction debris.
This week the final few touches will be finished. Earlier in the week, 9034 Fig passed final electrical inspection and the final carpentry trim was completed. Additionally, countertops were installed and the interior was touched up with paint. By the end of the week, plumbers will install fixtures like the toilet, sink, water heater and faucets. The central air system will also be trimmed out by Friday. Volunteers from Eastern Michigan University will provide the final coat of paint to the exterior and mop the floors and dust the cabinets.
If all goes well next week, Ms. Gibbs will be able to move back into her home by Friday. The house will hopefully pass final inspections for HVAC, plumbing and gas, if the city is responsive. Systems will be started up and will be troubleshot if necessary. Blinds will be hung up and the condenser/outdoor unit will be installed at the last minute to prevent left. After those steps, the house will be ready for move-in; a long awaited day for Ms. Gibbs. It has been an amazing transformation in four months, from a flooded, badly damaged house with numerous holes in the exterior to a safer, more energy-efficient home, which will be the place where the Gibbs' family will create even more cherished memories. All thanks to a city thousands of miles away.