Here's something to know about Luke Willson – he's superstitious about very random things. He'll admit that it's odd, but he always puts his left shoe on first.
What would happen if he didn't? Nobody knows. And he is not about to find out.
Which brings us to No. 1 on our list of things you (probably) don't know about the Seahawks' third-year tight end:
1. He's superstitious on the sideline.
Willson: "During games, I'll switch whoever I get water from – the trainers have water bottles – until we score, and then I'll stick with that guy. So if we have a bad drive, I'll never get water from that guy again."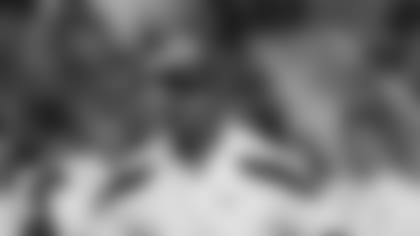 ---
2. He has a lucky hat.
Willson: "I've got a Mighty Ducks hat that I wear when I need good vibes. … I'm Canadian. Who in Canada isn't a hockey fan?"
---
3. He's musically diverse.
Willson: "I go through a wide variety of music in my life. One week is like a rap week, and one week is a Red Hot Chili Peppers week. I'll even do some of the more aggressive rock."
(Willson said he listened to the song below prior to last year's game against the Arizona Cardinals)
https://open.spotify.com/track/1dYv5oieSqlj1SFvrd2JWl
---
4. His childhood nickname is Willie.
Willson: "When I was younger, everyone called me Willie. That was my dad's nickname when he played baseball. I went to college and no one knew that, so I haven't been called that in a long time."
---
5. He's a power hitter.
Willson: "I'm pretty good at hitting homeruns in batting practice. I can hit the ball very far. I was a first baseman, left-handed hitter. More of a power guy."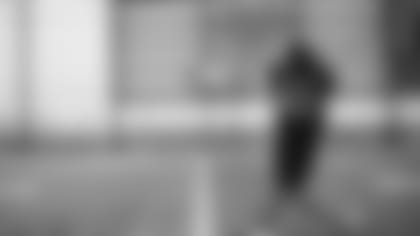 ---
6. He can't draw.
Willson: "I'm very bad at drawing things. It's embarrassing. I played Pictionary before. You do not want me on your team."
---
7. His guilty pleasure is donuts.
Willson: "Original glazed donuts. Krispy Kreme, that's my favorite."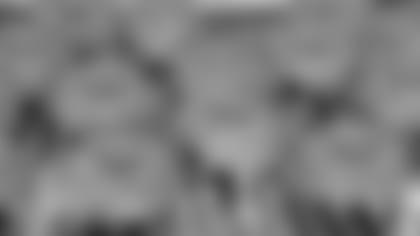 ---
8. He'll eat just about anything, except...
Willson: "I've seen people who eat fish and it has the eyes in it. That's way too much for me."
---
9. He wants to write a book.
Willson: "About society. Deep stuff. I'm a philosophy major here."
---
10. His favorite city is Vancouver, B.C.
Willson: "I love Vancouver. I find it has a very laid-back atmosphere, but at the same time, it's very active. It's just a lot of fun."
---
11. His favorite show is Suits.
Willson: "It's two lawyers, one of them actually isn't a lawyer, but he has a photographic memory, and they just go around and do lawyer things. But it's much cooler than that. It's pretty funny."
https://youtu.be/SYUQKm2nZNE
---
12. His celebrity crush is Jennifer Aniston.
Willson: "She got married? … I'm a philosophy major, I'm not following all this stuff!"