To the disappointment of Seahawks/
Which brings us to No. 1 on our list of things you (probably) don't know about the Seahawks' veteran punter:
1. He's a fan of ABC's The Bachelorette
Ryan: "I'm Team Shawn. I think every sane person in America was Team Shawn. I just think it's funny. And it gives me a lot of good material on Twitter."
---
2. His first job was delivering newspapers…on Roller Blades.
Ryan: "I had to wake up at 5:30 and deliver 120 newspapers every day because usually I was playing sports after school, so it was my only option. I started when I was 11, and I did it for a long time because of sports – I couldn't do anything else and I needed the money."
---
3. His favorite sport isn't football.
Ryan: "I love baseball so much. It's my favorite sport. I grew up watching the Blue Jays in Canada, but I'm a Mariners fan."
---
4. Speaking of baseball:
Ryan: "My favorite movie is Bull Durham."
---
5. He wooed his fiancée on Twitter.
Ryan: "I saw her on TV and I had a crush on her, and now I'm marrying her. Sarah Colonna – she used to be on Chelsea Lately, and she's a stand-up comic and actress."
---
6. His parents are his idols.
Ryan: "Both my mom and my dad. They're such great role models for me. They taught me what it was to work hard and be dedicated to things."
---
7. He needs a life jacket.
Ryan: "I'm not good at swimming. Everyone laughs at my swimming abilities."
---
8. He can ice skate.
Ryan: "I ice skate because I grew up in Canada. I haven't done it in a while. Not figure skating, but like hockey skating."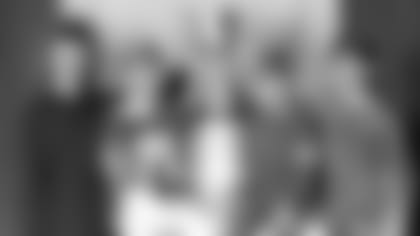 ---
9. He doesn't sing in the shower.
Ryan: "I don't sing. My voice is so bad I can't even stand my own voice."
---
10. He's not superstitious, but he's apparently a fan of
Ryan: "I'm not superstitious, but I am a little stitious. Nah, I'm not superstitious."
https://youtu.be/P5r-TG8cCeE?t=8s
---
11. He's probably never seen Snakes On A Plane
Ryan: "I hate snakes. I'm very afraid of snakes."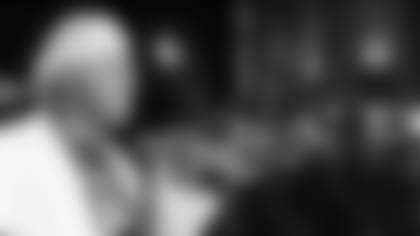 ---
12. He dreams big.
Ryan: "My dream job for after football would be some kind of television hosting job. … The next Chris Harrison? It could happen."