What's on Garry Gilliam Jr.'s DVR? Ancient Aliens.
"It's a show on H2 [History 2] about how they think ancient civilizations were influenced by otherworldly beings, maybe aliens or something like that," said the Seahawks' second-year offensive tackle.
But wait, we're not done talking about aliens (or history) yet. Read on for our totally out-of-this-world list of 12 things you (probably) don't know about Garry Gilliam Jr.:
1. He believes in aliens.
Gilliam: "Yes, I do. I just think there are way too many stars and planets out there to think we're the only planet that has intelligent life on it. … They're not in our galaxy. Well, they could be."
---
2. His guilty pleasure is the History channel.
Gilliam: "I'm such a nerd. I love watching the History channel, Discovery Channel, Science Channel. That's my guilty pleasure. My off days, that's what I do all day.
---
3. He's bad at spelling.
Gilliam: "I'm a horrible speller. It's weird, because I'm actually good at writing and stuff. And I have a photographic memory, but I just can't spell."
---
4. He can dance, sing and play instruments.
Gilliam: "I did ballet, jazz and tap for 10 years. I did choir, and I can play piano and guitar. I did a bunch of stuff. [But] I play football now. That's what I do."
---
5. He won't eat Brussels sprouts, or Brussels sprouts' cousin.
Gilliam: "I'm not a fan of those. Cabbage, too – that whole family, all the cousins of that type of thing, I'm not a fan of that."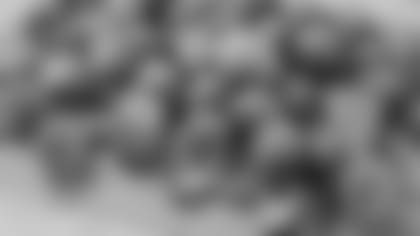 ---
6. He has a lot of nicknames.
Gilliam: "I've got a bunch: Garreweezy, Gilly, Big G, G2, G-squared, G-money, Junior."
---
7. He is fascinated by Albert Einstein.
Gilliam: "I would love to sit down and chat with Albert Einstein. I would want to get into his mind and see the way he thinks, see where he got all his ideas from. I'd like to know who inspired him."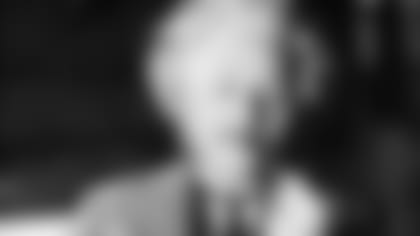 ---
8. He has a theory about the movie Inception.
Gilliam: "I think my favorite movie right now is Inception. I've probably watched it, like, 15 times, and every time you pick up something new. I've got all types of theories about it. I think he was still dreaming. I think he was dreaming for most of the movie, we just didn't know it."
https://youtu.be/66TuSJo4dZM
---
9. His celebrity crush is Jessica Alba.
Gilliam: "I think she's very outgoing and down to earth. She's not all high and mighty … She's very normal, like girl next door."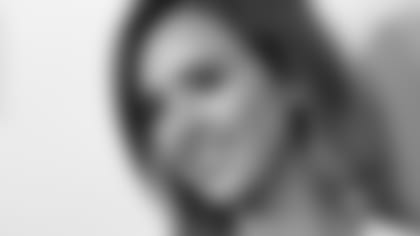 ---
10. He would like to eventually move overseas.
Gilliam: "Probably Australia or New Zealand or something. [Someplace] more low-key. I'm a laid back kind of guy, it's a little too fast-paced here. Go somewhere, kick back, relax and enjoy nature."
---
11. His birthday falls on Thanksgiving Day this year.
Gilliam: "Growing up, my mom always hosted Thanksgiving for my family, so if they were coming to our house for Thanksgiving, then they better have brought presents. It's far enough from Christmas that they can't combine the two."
---
12. His mom is his idol … and so are you.
Gilliam: "Mom's a huge idol for me, she's done a lot for me and always supported me growing up. And besides that, I think I could idolize most people, because there's always something that someone could teach me. I try to find that in every person."