By Mike KahnSeahawks Insider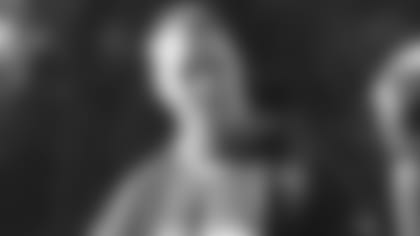 Mike Clark is in his fourth season with the Seattle Seahawks.

Mike Clark, 54, is in his fourth season with the Seahawks as the strength and conditioning coach after 23 years as a collegiate strength and conditioning coach. A native of Wichita, Kansas, he was raised in Kansas City, Mo., he played football growing up and played center at Ottawa University. He began his coaching career as a graduate assistant for two seasons at the University of Kansas, and followed that up as a linebacker coach and defensive coordinator for Topeka High School. It was in 1981 he made the break to college, and learned ground-breaking strength and conditioning techniques at the University of Wyoming as the head of strength and conditioning. He moved back to Kansas the next season with the same job … but that too was temporary because he moved on to the University of Oregon from 1983-87, followed by two years at the Southern Cal. He finally settled in to a school in 1990 at Texas A&M, and stayed there for 14 seasons before the Seahawks pried him away in 2004. Nicknamed "The Colonel" for his get-tough tactics with the players by retired center Robbie Tobeck, Clark and his wife Kris have three children: Matthew, J.J. and Alicia.
Clark responded to the following 10 questions thoughtfully and earnestly, but it was still difficult to figure out why he looked so young after shaving his graying goatee - when he is really only a couple of months younger than, well … we'll let you guess.
Do you have a defining moment in football?
It had to be winning the NFC Championship title game over Carolina (in 2005). Just to be a part of that and the crowd was a surreal experience I'll never forget.
What was your defining moment out of football?
Realizing there is so much more to life than football, because for a long time, I didn't really realize that. My wife, my children and my family … faith, all of that has helped me become a much better, well-rounded person.
*My greatest role model was by far my father. He was a self-made man with an eighth-grade education. He broke a cycle in our family by putting my sister Jackie and I through college. He was a very salt-of-the-earth, very strong man. He was a truck driver in Kansas City, a veteran of World War II. - *
If you weren't a coach in the NFL, what would you be doing?
I'd be teaching and coaching. My first job was a developmental therapist for physically and mentally challenged kids. I'd still be doing that and coaching a sport on the side.
What was the last movie you saw?
I took my wife to see "Wild Hogs," with John Travolta and those guys (Martin Lawrence, William H. Macy and Tim Allen). That was fun.
What was the last non-football sporting event you attended?
I saw the Nutcracker last year.
What was the last non-sports TV show you watched?
The Deadliest Catch – a show on Discovery Channel about those guys that do all the crab fishing up north in Alaska. My whole family is really into that.
What is your favorite meal?
My wife makes baked chimichangas and they are outstanding.
What's your favorite hobby outside of sports?
With our kids being so active, it's being a spectator of everything they do.
Who are the other three people in your dream golf foursome?
First of all they'd all have to have a sense of humor because of the way I play, but I would want Winston Churchill, Mark Twain and Martin Luther King. That would be quie a discussion.