Seattle Seahawks Holiday Ticket Pack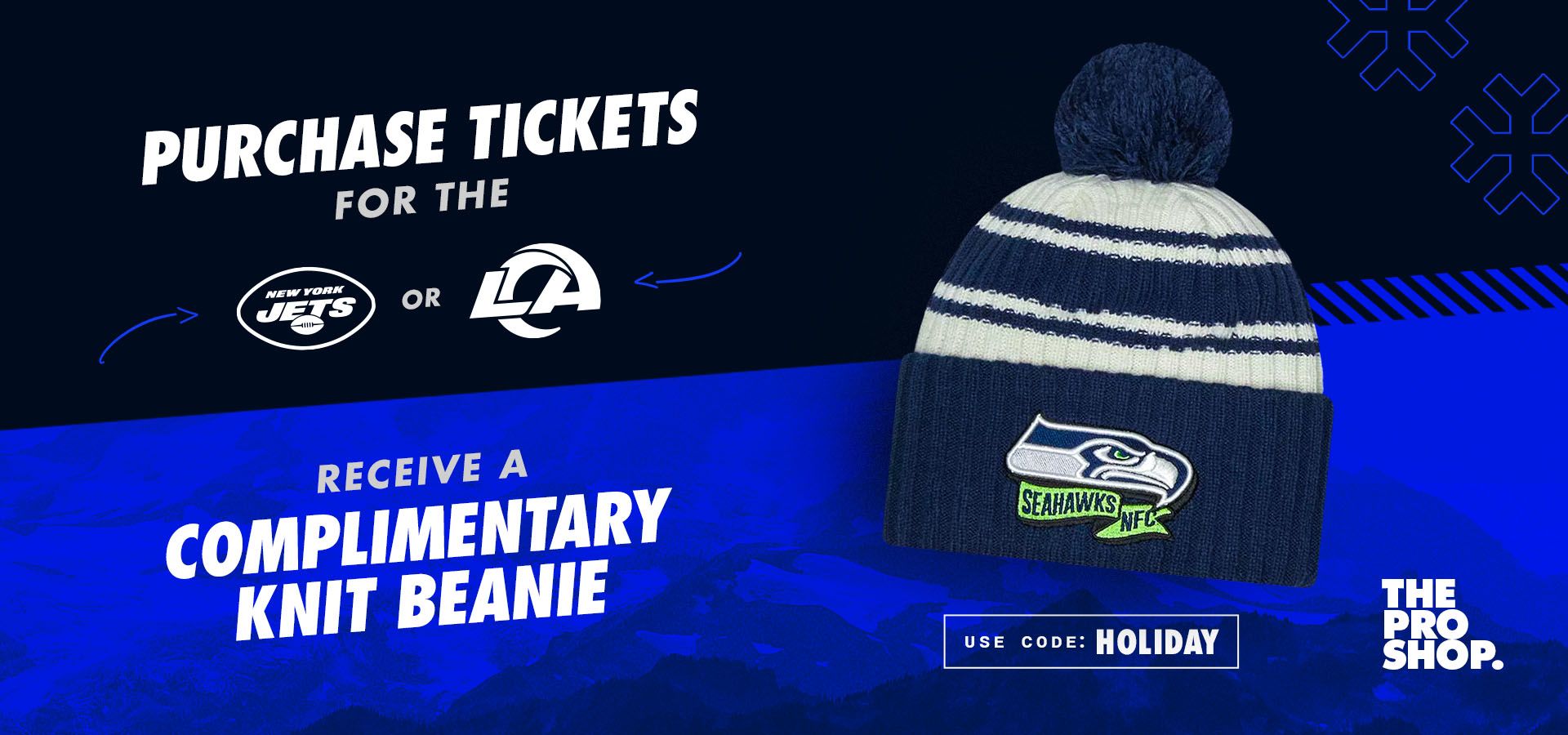 Everyone's got their favorite holiday memories and traditions. From tossing the football around in the backyard to cheering on your Seattle Seahawks at Lumen Field. This season, spend the Holidays with the Seahawks.
The Holiday Ticket Pack includes (1) one Sideline Knit Beanie as a free gift* with the purchase of one or more tickets to either the January 1 vs. the Jets or January 7/8 vs. the Rams home games. *One free gift per order. Must use promo code to receive offer.
How to Redeem:
Select a game - January 1 vs. New York Jets or January 7/8 vs. Los Angeles Rams
Select "Unlock" in the upper right-hand corner. Enter offer code HOLIDAY to access this exclusive offer.
Complete Ticketmaster checkout process
You'll receive a confirmation email with next steps on how to pick up your free gift at Lumen Field on gameday.
Free Gift Pick Up Instructions
The Sideline Knit Beanie included in each order will be available to pick up at Lumen Field on the selected gameday (either January 1 vs. Jets or January 7/8 vs. Rams). Further details on when and where within the stadium will be communicated closer to gameday.
Have Questions? Contact Us