Seattle Seahawks Mobile Ticket Two-Factor Authentication
Two-Factor Authentication
You can now sign into Seahawks Account Manager and Ticketmaster using the same login credentials. Plus, we've added two-step verification factor will help protect your account. Next time you sign in to Seahawks Account Manager you'll be prompted to set a new password that you can use for both platforms. You can view step-by-step instructions below.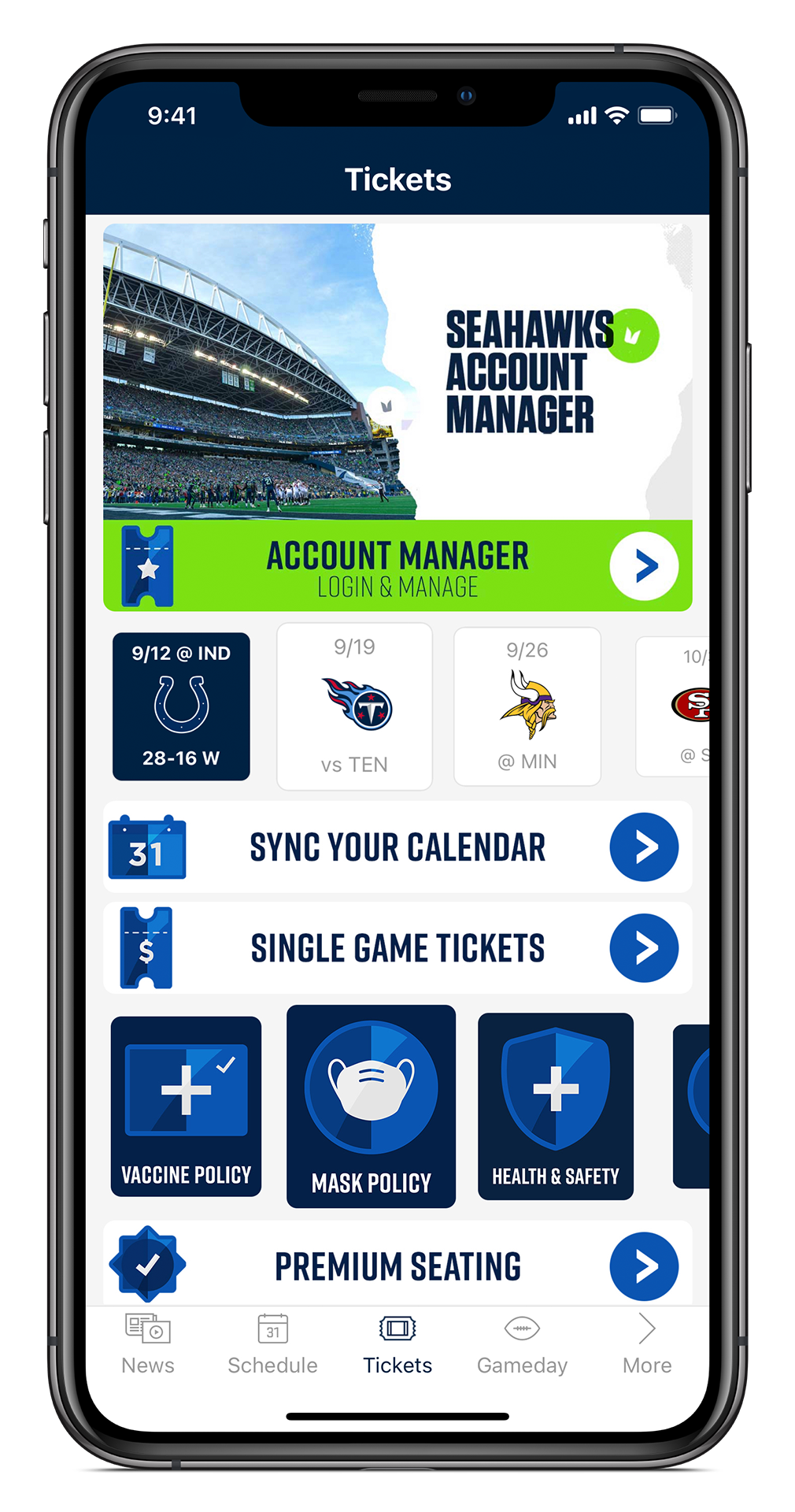 Access Seahawks Account Manager through the Seahawks Mobile App or by visiting seahawks.com/accountmanager on a web browser.
On the Seahawks Mobile App, tap "Tickets", then "Account Manager."
Sign in with your current Seahawks Account email and password. You will be prompted to reset your password and enable multi-factor authentication.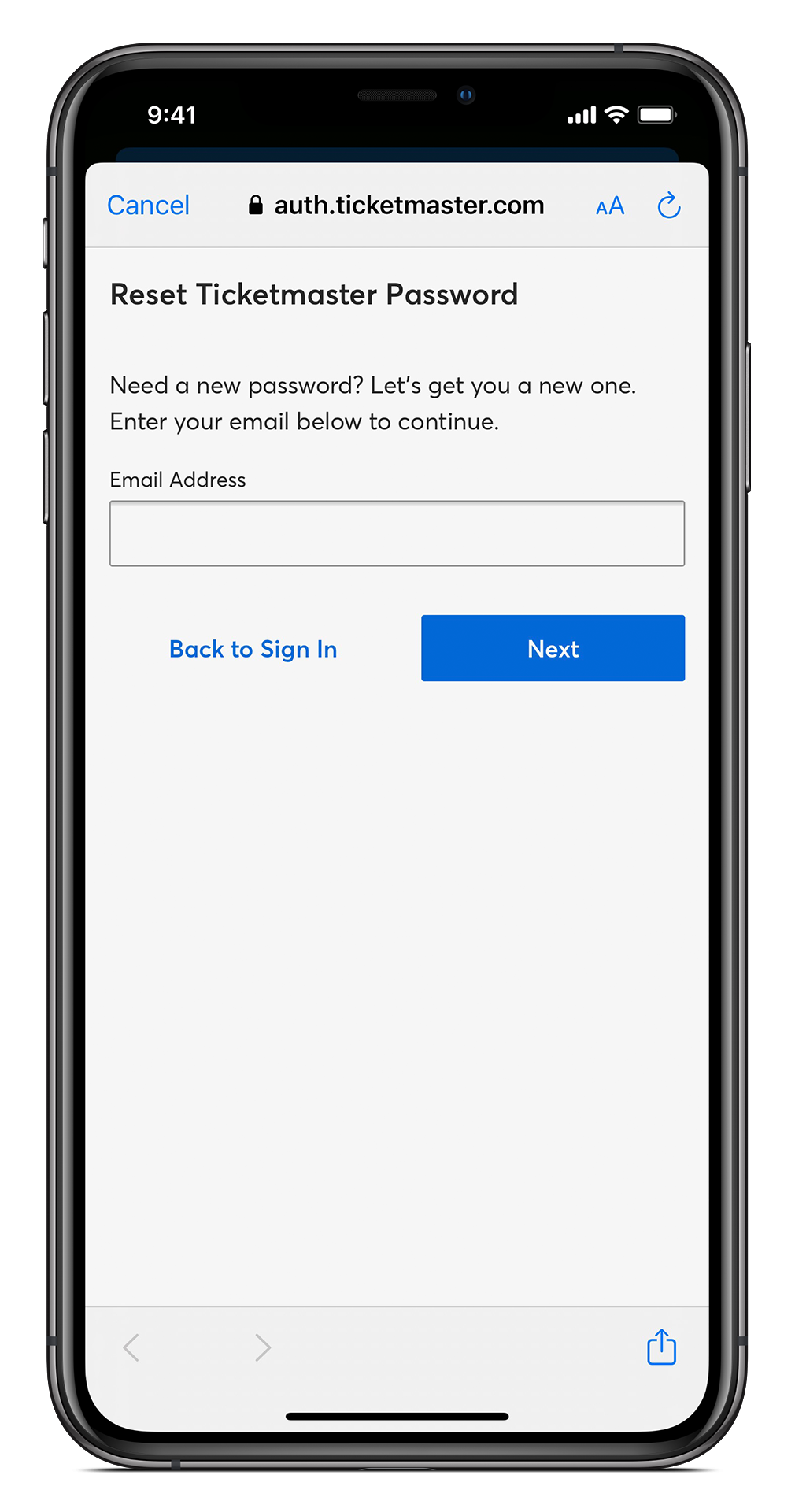 Enter the email address associated with your Seahawks account and tap "Next." An email containing a one-time unique access code will be sent to you. Please note that depending on your email domain it may take up to 10 minutes to receive the email, or you may need to check your junk mail.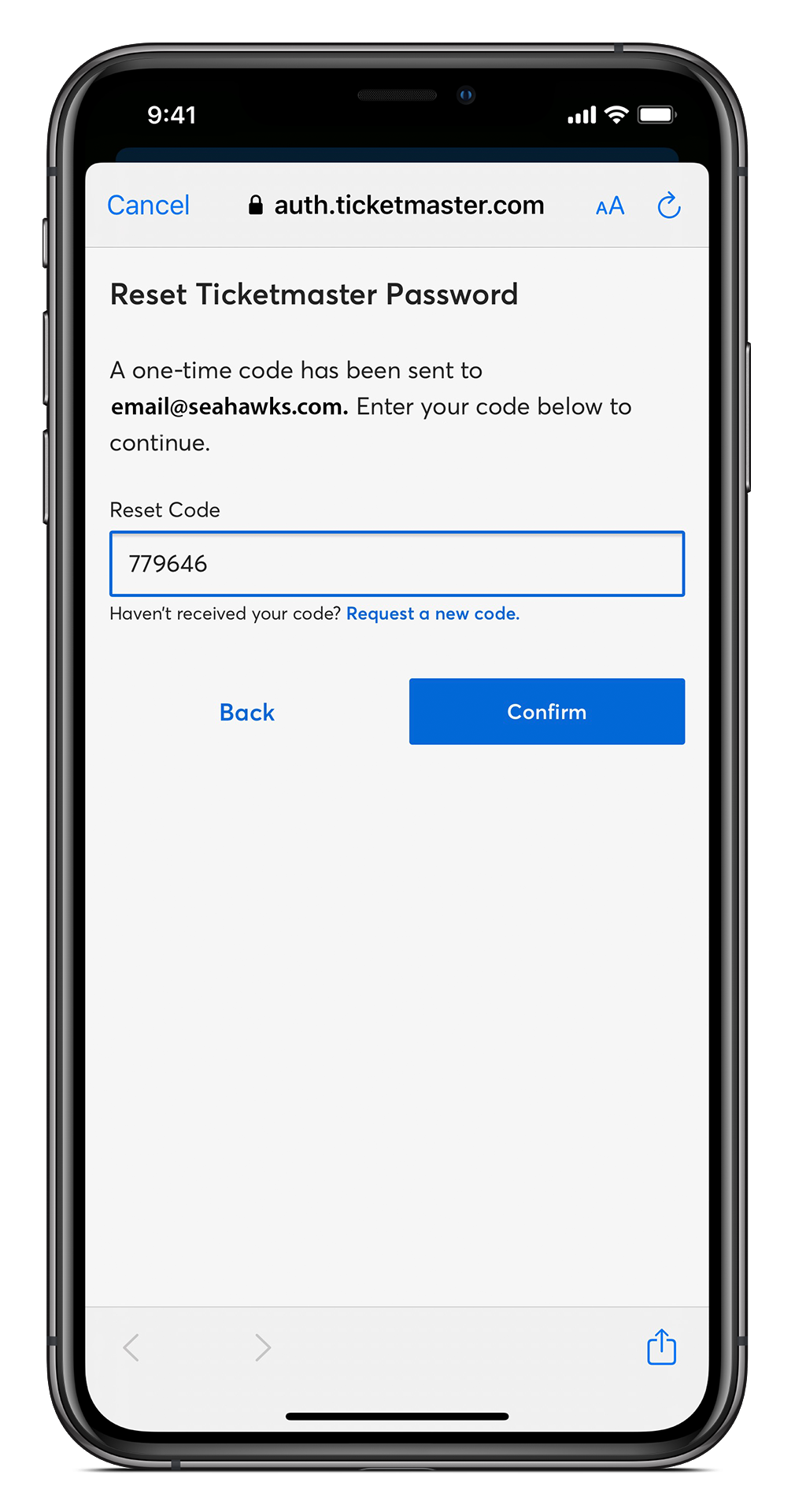 Once you receive your email, enter your unique access code to continue the password reset process and select "Confirm."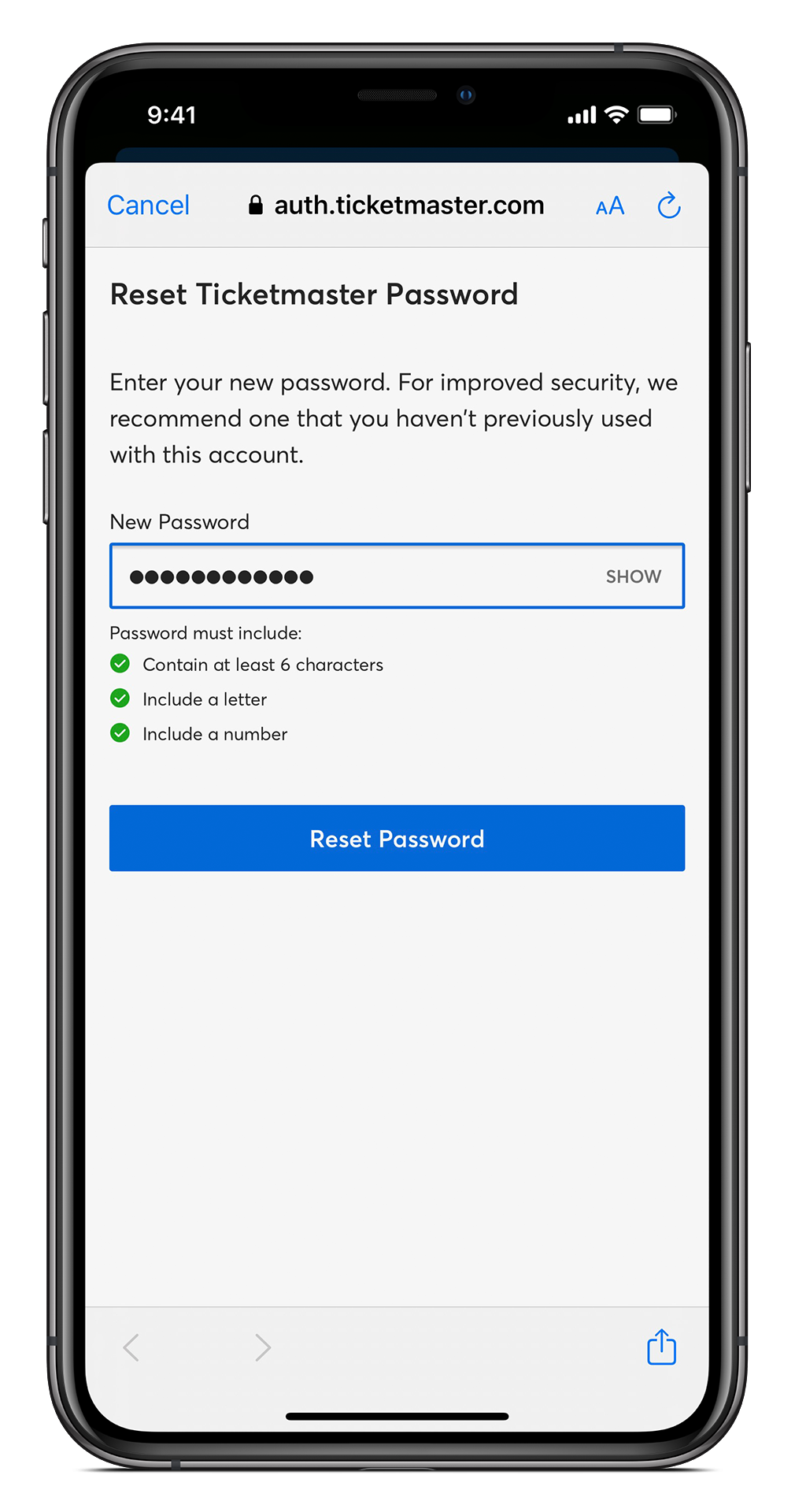 Create your new password and select "Reset Password." Please do not use special characters in your password as they will not be accepted.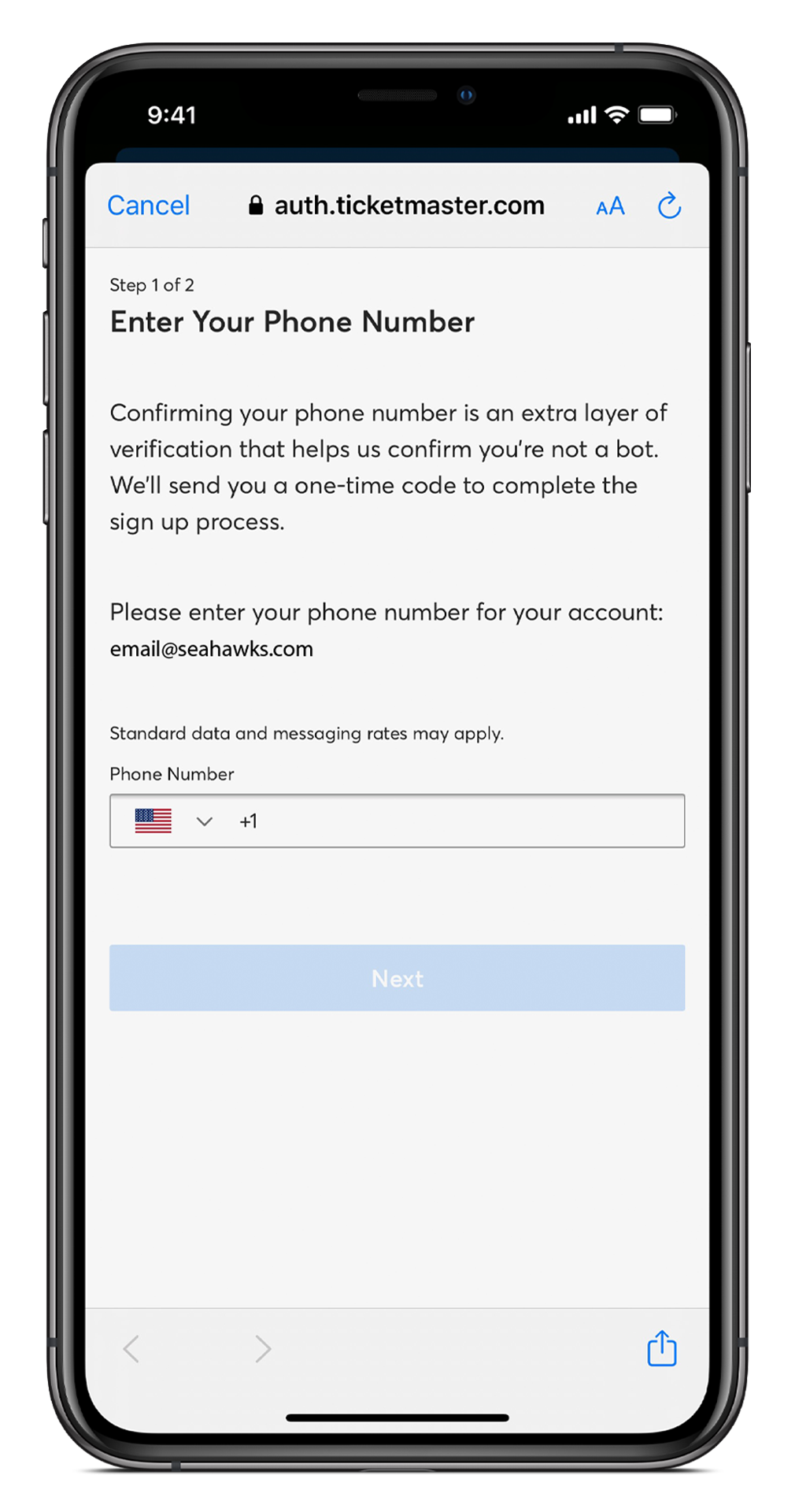 Enter your mobile phone number for two-step verification and select "Next." This step is simply to confirm that it is you and not a bot.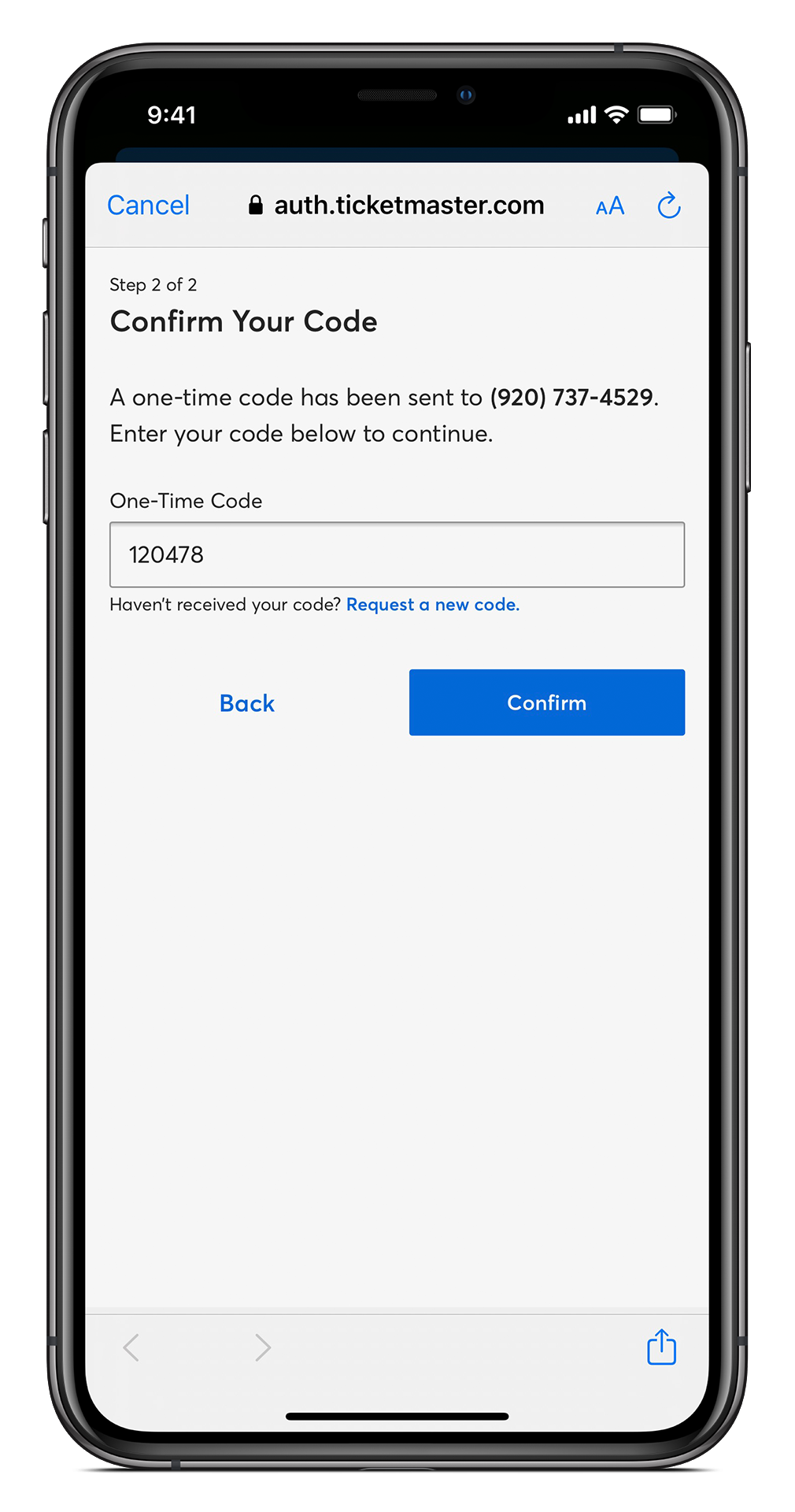 You will receive a text-message with a one-time code. Enter your code and select "Confirm."
All set! You can now use your new login credentials for Seahawks Account Manager, or through the Ticketmaster App to access your purchased event tickets.
Frequently Asked Questions
How do I sign into Account Manager?
When you sign into an Account Manager site, use the same email address you have always used. The system will recognize your email and may prompt you to reset your password. Once you have successfully signed in, you will be able to use the same username and password for Ticketmaster and any other sports team's Account Manager platform.
Why are my Ticketmaster credentials being used to access my Account Manager account?
With a secure, unified credential system, you can sign into your Ticketmaster and Account Manager sites using a single sign-in (username/password). With this new sign-in, not only is your account more secure, you no longer have to remember several username/passwords and can access your event tickets faster.
How can I reset my password?
You can click "Forgot Password?" at sign-in to receive an email or a text message with a onetime code to reset your password. Please note the email make take up to 10 minutes to deliver depending on your email domain security preferences. Once you receive the code, enter it into the designated Account Manager sign-in box. When you create your new password, please do not use any special characters.
Why am I being asked to add a phone number when I sign in?
To ensure it is you, we are requiring each account have a phone number associated with it. This phone number can be updated via your Ticketmaster.com account profile.
How will this make accounts more secure?
This upgraded sign-in experience protects accounts against account takeovers by identifying suspicious sign-ins and locking the accounts before bad actors can use stolen credentials.
What if I don't want a Ticketmaster account?
Account Manager is powered by Ticketmaster. Ticketmaster is committed to building a modern, secure sign-in experience. Accounts created on Account Manager sites will not be marketed to by Ticketmaster unless you make a purchase directly on ticketmaster.com.
My account is associated with an email address I can no longer access. How can I change my sign-in credentials?
Contact the Seahawks Ticket Office and we would be happy to assist in updating your email address.
How do I update the contact information for my Seahawks account?
All Seahawks account updates will now be made directly through Ticketmaster.com or the Ticketmaster Mobile App. Sign in using your credentials and select "Edit Profile." Once you update there, it will automatically sync over to your Seahawks account.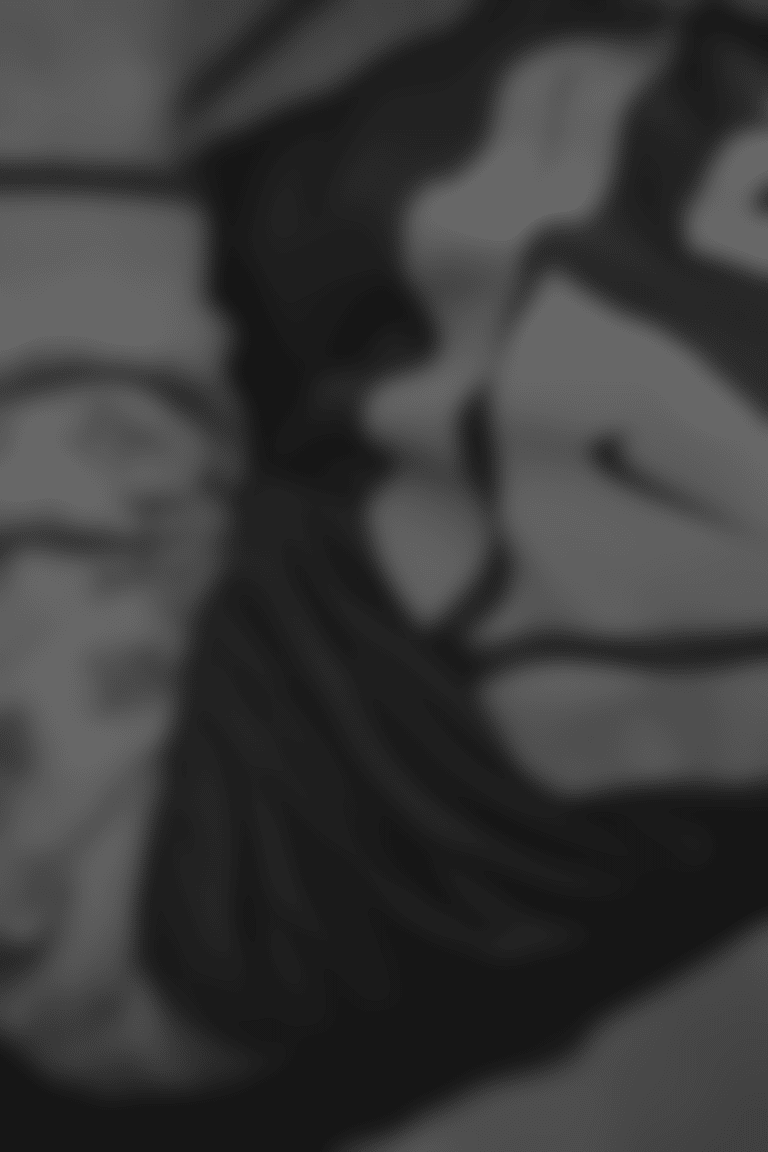 Download Today.
Download the Seahawks app today for your iOS or Android device.