2018 Jr. Sea Gals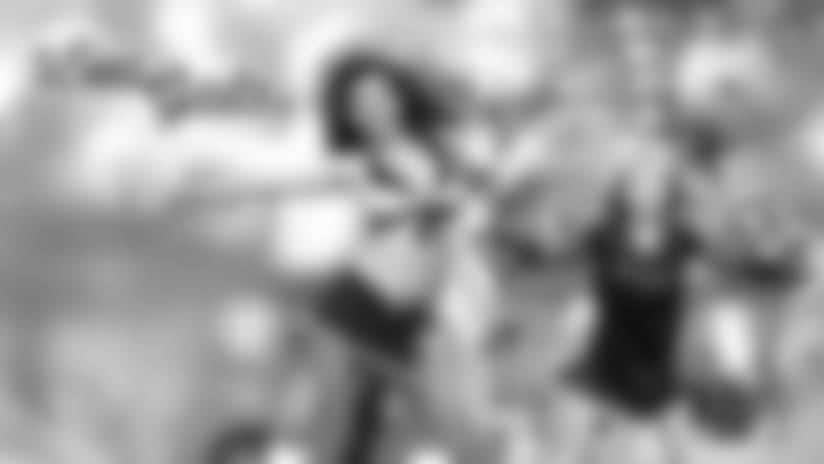 REGISTRATION
The Jr. Sea Gals program is now full for 2018.
Due to an overwhelming response, we have reached capacity for the Jr. Sea Gals experience very quickly and are no longer able to accept new registrants. Thank you very much for your interest, and we apologize if we are not able to include your child.
- Sea Gals Director Courtney Moore
2018 JR. SEA GALS
July 14 - 12:00pm-4:00pm | VMAC
July 15 - 12:00pm-4:00pm | VMAC
August 8 - 12:00pm-4:00pm | CenturyLink Field
August 9 - (Arrival TBD) Seahawks vs Colts, 7pm Kickoff | CenturyLink Field
The Jr. Sea Gals program provides a fun and memorable experience in the areas of dance, cheer, teamwork, physical well being and self esteem. Juniors participate in three clinics, where they learn a halftime routine to be performed at the Seahawks preseason game on August 9th.
All clinics will be taught by current Sea Gals, their Director/Choreographer, Courtney Moore and Assistant Director, Lauren Mack.
QUALIFICATIONS
The Jr. Sea Gals is open to ages 7-14. Registration is limited to the first 250 registrants paid online. All participants must attend all three clinics and the halftime performance.
AGES
Participants must be at least 7 years of age by July 14. Age groups will be broken into three groups:
"The Shakers" - 7-8 years
"The Movers" - 9-10 years
"The Rockers" - 11-14 years
REGISTRATION
Registration for the 2018 Jr. Sea Gals program will open on May 23 at 10:00am PT.
PAYMENT INFORMATION
The program fee for 2018 will be $250. This fee covers everything listed in "Items You Will Receive." You must pay online using the event registration system.
ITEMS YOU WILL RECEIVE
Each participant will receive: Jr. Sea Gals jersey dress uniform, bow, 1 set of poms, individual photo, Jr. Sea Gals team photo, halftime music to download, a memory DVD, and 2 game tickets for the preseason game.
JR. SEA GALS UNIFORM
The jersey dress uniform used for the 2017 program has been discontinued, so all participants must purchase a new jersey dress this year.
GAME TICKETS
After the Jr. Sea Gals performance (halftime of the Seahawks game), you are REQUIRED to pick up your Jr. Sea Gal. If you'd like them to watch the second half of the game, they must have their own game ticket. Two tickets come with the Jr. Sea Gals registration and therefore, if you'd like them to use one of those seats after halftime, one seat will be empty during the first half of the game. There will not be an opportunity to buy additional tickets through the Jr. Sea Gals program.
WHAT TO BRING
All participants should wear a comfortable top and shorts or jazz pants, dance or gym shoes. Please bring water, sun screen and wear layers as the clinic will be outdoors and indoors, weather permitting. Additionally, bring the Jr. Sea Gals signed waiver form and a printed registration confirmation email (waiver will be attached in registration confirmation email).
VMAC
The first two clinics of Jr. Sea Gals will be held at the Virginia Mason Athletic Center, the Seahawks training facility. There is plenty of free parking. VMAC's address is 12 Seahawks Way, Renton, Washington 98056