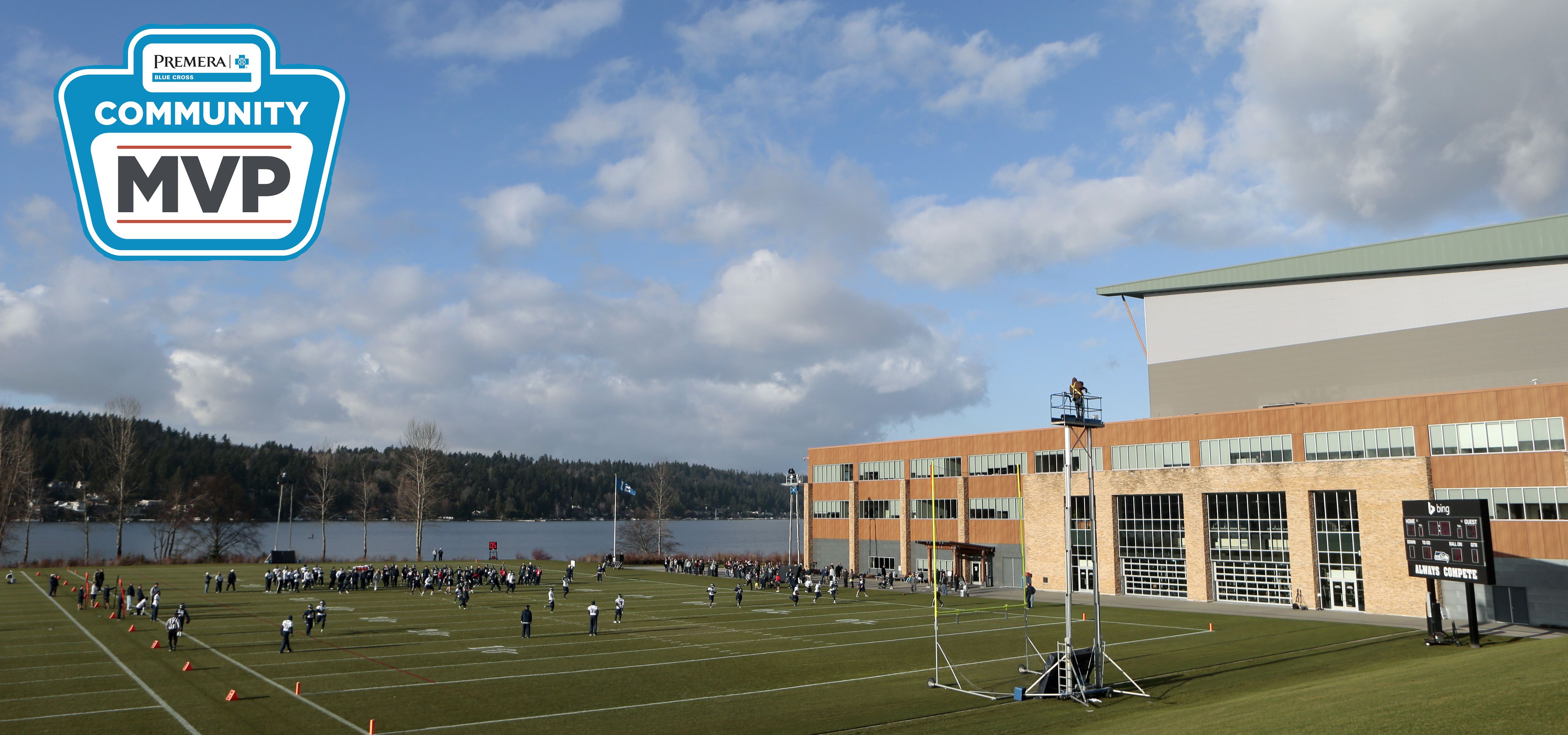 Premera Blue Cross is partnering with the Seattle Seahawks to establish the Premera Community MVP Award. The award will honor a staff member from a nonprofit organization in the Pacific Northwest who goes above and beyond their daily work. The MVP is invited to attend a Seahawks' practice for a special experience at the Virginia Mason Athletic Center (VMAC).
This Week's MVP: Richmond Hurd, Friends of Children
Richmond Hurd grew up in South Seattle and has been a mentor at Friends of the Children – Seattle for 10 years. At Friends of the Children – Seattle, we select children ages 4-6 who are in the foster care system, have experienced poverty, transition, trauma and other risk factors and pair them with a professional mentor for 12 ½ years, no matter what. In his role as a mentor, Richmond has stayed with his boys for the last ten years, spending no less than 4 hours a week, 16 hours a month with each of them helping them to accomplish their goals and overcome obstacles. As an African-American man who grew up and overcame obstacles in the same communities that we work in, Richmond is uniquely qualified to speak to the young people that he works with. Richmond, at the drop of a hat, will drive across the county to be with his youth, who have lived as far as Federal Way and Edmonds. He drove 30 miles earlier this month to be with one of his young men, who had recently lost a sibling. He visited another young man weekly whose mother was displaced into a domestic violence shelter and talked this boy through his experiences while identifying resources, like rent and gas that could keep the family afloat during their transition. Richmond's commitment runs so much deeper than just as an employee.
2019 Premera Community MVPs
Andrea Caupain Sanderson, Byrd Barr Place
Susan O'Leary, Boyer Children's Clinic
Jackie Schmidt, Cocoon House
2018 Premera Community MVPs
Theresa LaRonde, Kent Youth and Family Services
Amanda Ford, Community Youth Services
Harpreet Gill, Cocoon House
Marlene Carter, Childhaven
Sara McArdle, United Way of Snohomish County
David Downing, Youth Eastside Services
MaryEllen Buchanan, Boyer Children's Clinic