Seattle Seahawks Ben Bridge Emerald Ticket Giveaway
Ben Bridge Emerald Ticket Giveaway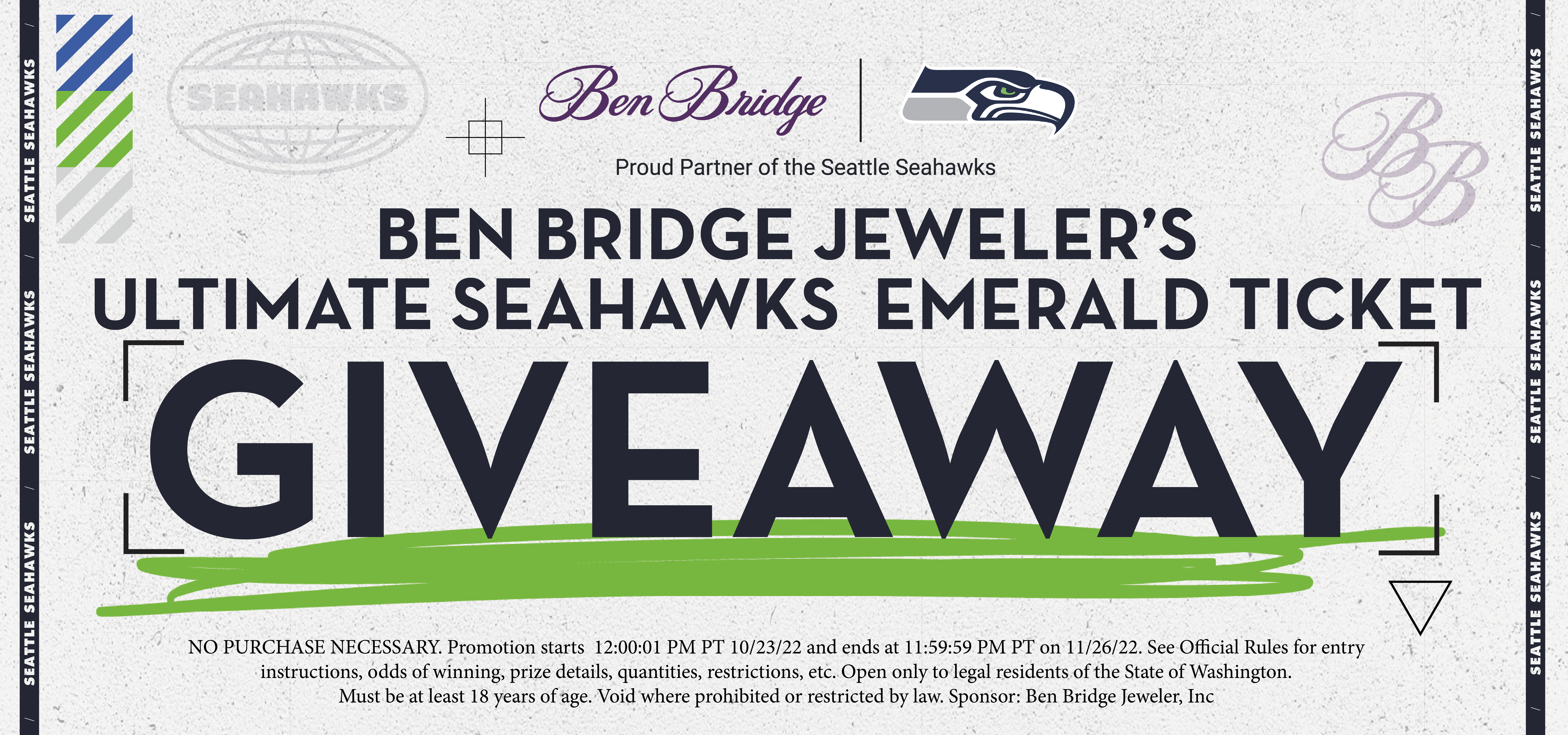 Ben Bridge Emerald Ticket Giveaway
Enter to win Ben Bridge Jeweler's Ultimate Seahawks Emerald Ticket Giveaway for your chance at a once-in-a-lifetime in-game suite attendance at Lumen Field and the grand prize package of a VIP shopping experience with Ben Bridge President & CEO, Lisa Bridge, along with $25,000 to spend on the jewelry or timepieces of your choosing!
How It Works
There are only 5 emerald tickets available!
Sign up by choosing a social network or create an account with your email.
Check back each week to see if you won an emerald ticket!
If you are not a winner, remember to sign up each week for a chance at the grand prize. We are rooting for you!