Seattle Seahawks BECU New Member Offer
BECU New Membership Offer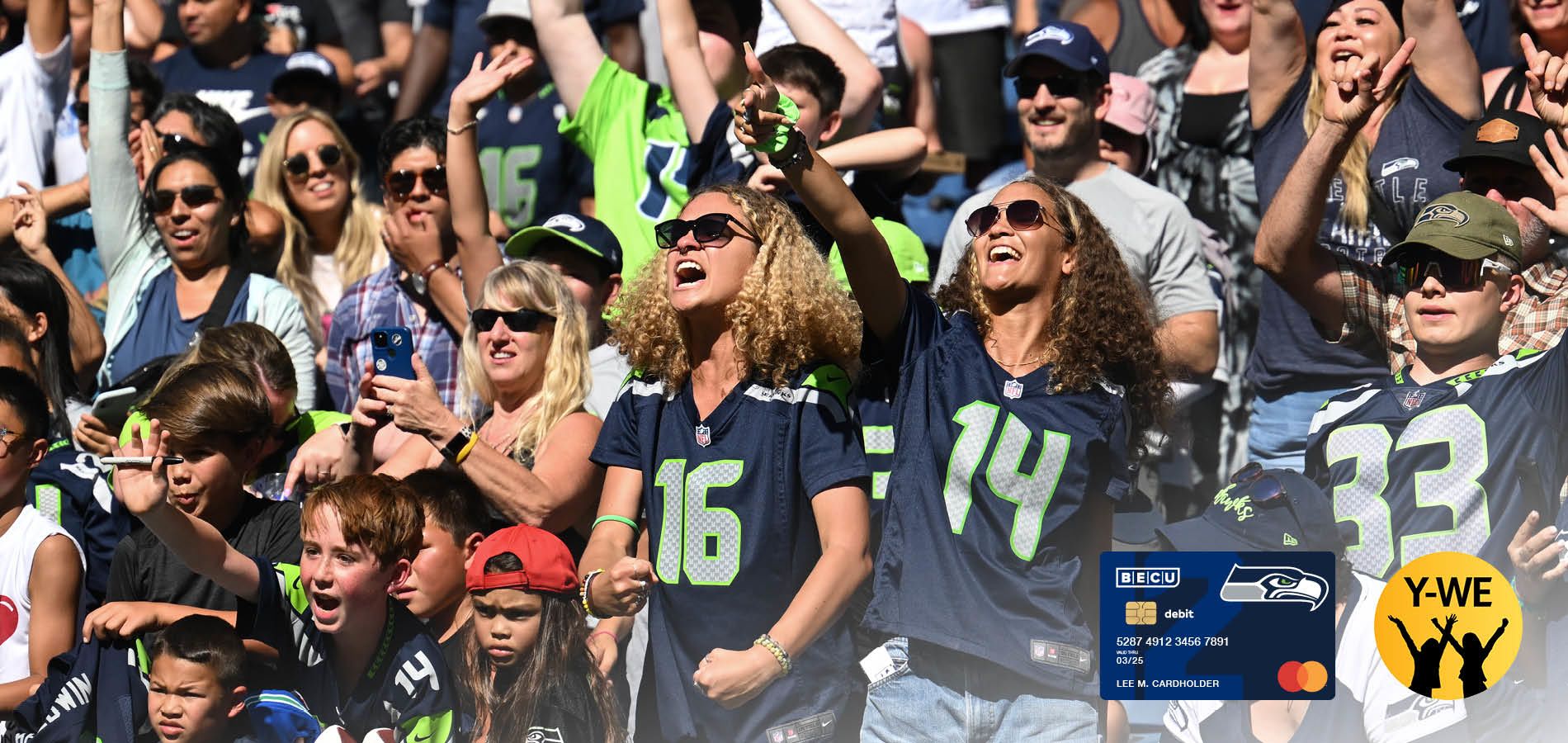 $100 For Y-WE And $100 For Fans
BECU offers the only debit card that lets you carry the Seattle Seahawks wherever you go. You may be eligible to receive a $100 bonus for opening a savings and a checking account, ordering a Seattle Seahawks debit card, and meeting our simple transaction requirements. Plus, we will donate $100 to support mentorship-based empowerment programs serving diverse young women and adult women mentors in the greater Seattle area.
Transaction Requirements
Use your checking account five times in the first 30 days to:
Pay for things using your Seattle Seahawks BECU Debit Mastercard®.
Write BECU checks.
Use BECU Bill Payment service to pay bills.
OR
Deposit a total of $500 or more into your checking account in the first 30 days.
Join Supporting Young Women Empowered