Q: What are you up to now?
A: I run my business. I have a post-construction tenants' business that I've had for the last 16 years. I'm focusing on being a full-time dad. I'm taking a back seat this season, this will be the first year I will be in the stands for my son's football games instead of coaching him down on the field, so that will be a big adjustment. So, I have a full plate.
Q: Do you operate a foundation or own any businesses?
Q: Favorite part of retirement?
A: I'm not getting beat up anymore. My body has a chance to rejuvenate and I'm not as sore. What I do miss about playing though, is the camaraderie that we had as a team. We used to go to war together. I miss that, I miss my friends.
Q: Most memorable game that you played in?
A: I remember when we played the Pittsburgh Steelers, and Curt Warner was in there doing his thing. So, coach takes him out and he put me in the game. First play, I take a pitch right 52 yards for a touchdown. Next play, Curt Warner says, "put me back in." I guess he didn't want me getting any more turf time.
Q: Most memorable or favorite former teammate?
A: Charle Young and Steve Largent
Q: Favorite sports memory as a fan?
A: Watching O.J. Simpson go for over 2,000 yards. I was there, right in front of the television watching.
Q: Favorite team growing up?
A: My favorite team growing up was the Raiders because I'm from California.
Q: Most prized possession?
A: My degree from the University of Tennessee. I worked hard for that.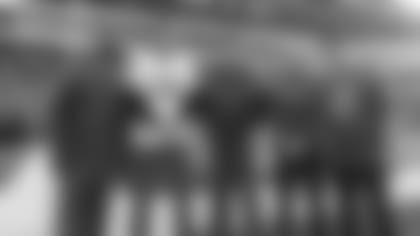 Q: Favorite Seattle Restaurant?
Q: What is the number one thing on your bucket list?
A: I want to go over across the water and play golf at the home of golf, St. Andrews.
Q: Favorite vacation spot?
A: I worked for the military painting windows when I was 13 years old.
A: I give all my love to you – Keith Sweat.
A: Any of The Godfather's.
A: Any of the Harry Potter series.
Q: Biggest influence on your life?
Q: Favorite musical artist(s)?