GAMEDAY
Seahawks vs Rams – October 7 | 1:25 p.m. | CenturyLink Field
WHAT'S GOIN' ON
10:00 a.m.: American Family Insurance Touchdown City Opens: Located inside the CenturyLink Field Event Center and open three hours prior to every home game, come enjoy $5 Beers, live music, interactive games, appearances and more! Admission is free and a game ticket is NOT required.
The American Express Experience: Visit the all new American Express Experience, located at 165 South Jackson Street. Open three hours prior to every Seahawks home game until kickoff, enjoy Meet & Greets with Seahawks legends, Pro Shop Pop-Up with 20% savings exclusive for Card Members, complimentary treats from local food favorites, a variety of Seahawks-themed photo opportunities and more! Find more info here.
Gate Giveaway: The first 40,000 fans to enter the stadium will receive Crucial Catch bracelets that represent awareness for the 7 screenable cancers. Giveaway available at all entry points.
11:30 a.m.: WA Lottery Tailgate in North Plaza
Anthem: Performed by Angelica Salem (USA) and Marie Hui (Canada)
PREGAME ENTERTAINMENT
10:30 a.m. Touchdown City: Live Music from Custom
11:25 a.m. North Plaza: Live Music from Soul Siren
11:30 a.m. WA Lottery Tailgate in North Plaza
Purchase $10 in scratch tickets and get $10 in stadium concession cash
 Kam Chancellor autograph signing
11:30 a.m. Brougham Beer Hall: Live Music from Zechariah
GAMEDAY PRESENTING SPONSOR: VIRGINIA MASON/CHI FRANCISCAN
Visit one of the GuestLink locations to secure an I CELEBRATE placard to honor cancer survivors. Fans displaying their I CELEBRATE cards during the game may be featured on HawkVision. More info here.
NEW VALUE FOOD & BEVERAGE OFFERINGS
Value food and beverage offers are available each Seahawks gameday at CenturyLink Field.
Fans pregame will find value items in both the North Plaza and Touchdown City, including $6 premium wine and beer, $5 domestic beer, and $3 hot dogs, fries, baked pretzels, nachos, candy, water and soda.
Throughout the game fans can enjoy a variety of value combos, including but limited to: the 12s Combo, the Grab & Go Combo, and the Grilled Cheese and Tomato Soup Combo. More info here.
THE PRO SHOP
12% of proceeds from in-store purchases of Crucial Catch merchandise in October will be donated to "Crucial Cash". In partnership with Virginia Mason and CHI Franciscan, this "Crucial Cash" fund helps provide support services for local patients in cancer treatment. Additionally, all Pro Shop locations will be taking donations during the month of October.
Plus, stop by the newest in-stadium location, The Pro Shop Outlet, located inside the NW entrance and shop authentic products at a discount price!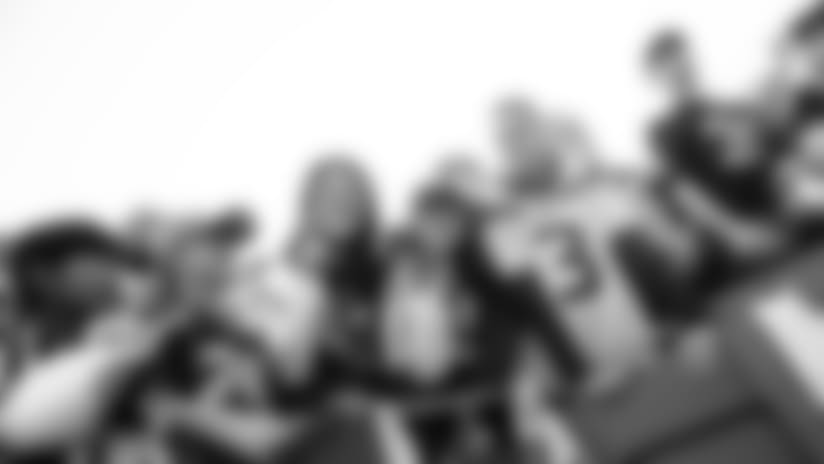 TRANSPORTATION
Alerts: Link Light Rail alert for riders between Angle Lake and Rainier Beach stations. Please plan for periodic delays and disruptions due to track maintenance. More info here.
LYFT: Score $5 off your next 12 rides! Lyft, proud partner of the Seattle Seahawks, is excited and ready to handle your gameday transportation! Download the Lyft app and get an affordable ride to the game in minutes.
---
ENTERING THE STADIUM
Mobile Ticketing: PDF or print-at-home tickets are no longer a valid form of entry. Make sure you have the Seahawks or Ticketmaster mobile apps downloaded on your smartphone and all you'll need to do to enter the stadium is simply log in to your account and display your ticket.
Mobile ticket are the most secure, convenient, and flexible way to receive and manage your tickets. For more information, check out our page here.
CLEAR: By enrolling in a free CLEAR sports membership, you'll enjoy your own VIP CLEAR lane into the stadium, plus your own line at select concession stands. It replaces everything in your wallet with your fingertips. For more information and to enroll for free, visit CLEAR's website here.
VIP Entry for Verizon Up Members: Verizon Up members can skip the lines and get into the stadium faster by accessing VIP stadium entrances at the NE, NW and SW gates. Download the My Verizon app and enroll in Verizon Up today.