Here's a look at what's 'out there' for today – Friday, April 17 – about your Seattle Seahawks.
MVP: Most Valuable Picks
The NFL Draft has always been a great opportunity to upgrade a team's roster now and into the future. Teams with early picks in the first round often salivate over the opportunity to grab a franchise quarterback or a Pro Bowler that solidifies the defense for years to come. But there's plenty of productive players to be found throughout the seven rounds, and if you can land those types of talents even later, well, that would be pretty valuable.
"Wagner is quietly putting together one of the most decorated careers we've ever seen for a defensive player, and he's done it as a second-round pick."
"Ten (!) defensive players from that draft have been voted first-team All Pro at least once. The average draft position of the other nine was around 19th overall. That means that the gap in value between Sherman and the average All-Pro defender from the 2011 class equals out to about the 27th pick in the draft. So you could pick one of those guys at random—or you could have Richard Sherman and another first-round pick."
"Since Joe Montana, no quarterback drafted in the third round or later has made the Hall of Fame. If Wilson continues on his current trajectory, he and Brady will be the first ones to do it."
Let's put this in some perspective. Over 5,000 NFL draft picks have been made since the turn of the century. That's a lot of players to consider. To land in the top 14 would put you in the top 0.3% of valuable draft picks. The Seahawks have three! Seahawks GM John Schneider has developed a reputation for finding great value in the later rounds of the draft, and this list certainly reinforces why.
Perhaps the biggest takeaway for Seahawks fans as they make their plans to watch the 2020 NFL Draft next week: those Saturday picks can be just as important as anything done on Thursday.
By the way, check out Seahawks.com/Draft for all things 2020 NFL Draft, including recaps from the Combine, mock drafts, position previews, tune-in info and more.
Episode 2 of Flying Coach with Steve Kerr & Pete Carroll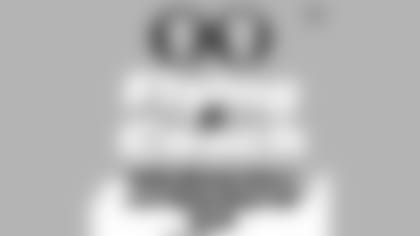 Another episode of Carroll and Kerr's new podcast has dropped this morning and, much like the premiere episode, it's worth the listen. The coaches go in depth on the draft, sharing their perspectives from both sports. They talk scouting, finding talent in the later rounds (scroll up for more on that), and the virtual draft strategies Pete and Co. will need to deploy given the unique circumstances surrounding this year's NFL Draft. And of course, they eventually get into their favorite subject, coaching.
The two coaches launched their new podcast this Monday in an effort to help raise money for COVID-19 relief. If you haven't subscribed already, you really should.
Social Posts Of The Day
Several Seahawks, both past and present, were honored to see they had been named to the Seahawks All-Decade Team. The team, announced earlier this week, was put together by Seahawks.com's John Boyle.