Happy Blue Friday, 12s. Here's a look at what's out there today, September 25, about your Seattle Seahawks.
Picks and Predictions For Week Three Matchup With Dallas Cowboys
The Seahawks will look to improve to 3-0 Sunday afternoon when they take on the visiting Dallas Cowboys (1-1). Kickoff is set for 1:25 p.m. PT on Sunday at CenturyLink Field in Seattle, with Fox carrying the game on TV (channel 13 in Seattle).
"What to watch for: Russell Wilson and the Seahawks' passing game have a favorable matchup against Dallas' banged-up defense. The Seahawks have leaned more on Wilson over the first two games, and he has delivered, including a five-touchdown performance last week against New England's strong secondary. Now he faces a Cowboys defense that won't have cornerback Chidobe Awuzie or linebacker Leighton Vander Esch. With Seattle dealing with defensive issues of its own, this game has shootout potential." Archer, who covers the Cowboys for ESPN, likes Seattle by a smaller margin of 35-31.
"This is going to be a thrilling game to watch. The Cowboys could be 0-2 right now. Frankly, they should be. Russell Wilson is playing better football than just about anyone in football. Neither of these secondaries have a whole lot cooking on the back end. Both teams are loaded at wide receiver, with Amari Cooper, Michael Gallup, CeeDee Lamb, D.K. Metcalf and Tyler Lockett basically serving as DFS fireworks this week. I can't not imagine a shootout, and I don't like betting against Russ, but with a shootout I'm going to take the points. The pick: Cowboys 45, Seahawks 38"
"The Cowboys rallied to salvage the early part of their season last week by beating Atlanta, but have to prove they can win on the road. Dak Prescott was great last week and faces a Seattle team that lacks talent on defense. Russell Wilson has been lighting it up, so he will in this one too. Watch the scoreboard go nuts as the Seahawks win a shootout."
"Mike McCarthy and the Cowboys were lucky to escape Week 2 at 1-1, and now they get the Seahawks. Dallas' non-existent pass rush will be an issue against Russell Wilson, who has been flawless through two weeks. The Cowboys' saving grace could be an ordinary Seahawks defense that will have trouble slowing down Dak Prescott, but it won't be enough. Russ cooks up another W. Pick: Seahawks 34, Cowboys 31"
"A matchup of two hot offenses and MVP-candidate quarterbacks points to a lot of, well, points being scored," Condotta said. "Both teams are also riding the momentum of winning their most recent game on the final play. Seattle's defense is obviously troublesome, but right now it doesn't seem like there's anything that can stop Wilson and the offense. But this time, it may be Wilson who needs to make the last-minute play to pull it out for Seattle."
"It would be easier to feel good about the Cowboys (1-1) and their huge comeback victory against Atlanta last week if they had not fallen behind, 29-10, in the first place. There is clearly something amiss for the Dallas defense, and facing Russell Wilson and the Seahawks (2-0) in Seattle is not a good time to work through your issues. Pick: Seahawks -4.5."
"The Seahawks produce a stinker for their first loss of the season, a humbling defeat at CenturyLink Field. The Cowboys' prolific passing offense, which added first-round pick CeeDee Lamb to an already talented receiving group, produces 400 yards. The lack of star power in Seattle's pass rush reveals itself after a strong outing just a week prior. Quarterback Dak Prescott has plenty of time to find his wideouts down field."
"The Cowboys have been hit hard by injuries, but they could get left tackle Tyron Smith back Sunday. Meanwhile, Prescott has a chance to keep it rolling against a Seattle defense that has struggled against the pass and is now dealing with injuries to Marquise Blair on the back end and Bruce Irvin up front.
'This is gearing up to be another high-scoring, tight game at CenturyLink Field,' [Bleacher Report writer Master] Tesfastion added. 'Seattle doesn't have Atlanta's pass-rushers, though, and it just lost Irvin for the season.' In other words, the Cowboys should keep up in this track meet."
"Prescott is playing lights out, but Wilson is performing in his own category with his precise downfield passing and strong running when needed. They are simliar, gritty, likable, durable quarterbacks, only at different stages of their careers, but making comparable money for 2020. Both defenses have had issues despite talent across the board. The Cowboys look like they have a few more holes around their linebackers than the Seahawks do. Prescott and Ezekiel Elliott keep the Seahawks from pulling away as the hosts don't pull out another late cover.
Pick: Seahawks win 35-31 but fail to cover the spread."
Homegating Recipe of the Week Presented by Safeway – Gameday Sandwich Sliders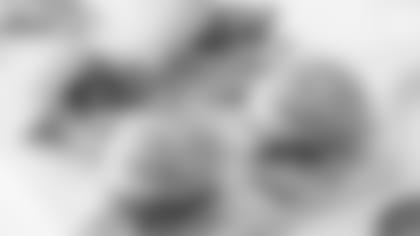 Gameday Sandwich Sliders
Make these adorable sandwich sliders for a quick, easy and fun-sized meal. Enjoy the classic flavor combination of Primo Taglio® turkey, cheddar cheese, veggies and spread in a bite sized version of a go-to sandwich favorite!
These sliders combine classic ingredients and flavors for a quick, fun, and tasty snack. Primo Taglio turkey, cheddar cheese and veggies are all you need for this perfect gameday refreshment, and no cooking is required! Click here for the recipe. In addition to providing detailed instructions, Safeway has also added a "Shop the Recipe" feature to each recipe page, making it easy to add all the ingredients (or just the ones you need) to your cart for a Safeway DriveUp & Go or Delivery order.
Shop And Score with Safeway
After the Seahawks scored five touchdowns in back-to-back weeks, two lucky fans have scored free groceries for a decade! The more we score, the more prizes you could win this year thanks to Shop and Score by Safeway. Prizes are awarded daily for every Seahawks touchdown and field goal throughout the season, and if we score six touchdowns in one game, one fan will win free groceries for life. Learn how to enter, and more, here.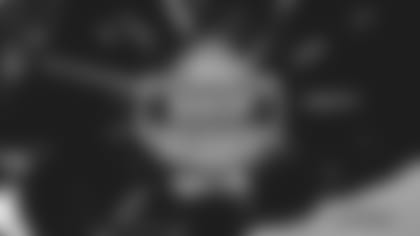 Shop and Score with Safeway! You could win groceries for a year!
Shop and Score with Safeway! You could win groceries for a year or one of 50 prizes to be awarded. Prizes are awarded daily and for each Seahawks touchdown and field goal.
Social Post Of The Day
Jamal Adams is one of the featured guests on this season's "17 Weeks" podcast presented by Uninterrupted and Sirius XM. On Thursday's episode, he continues the praise for his QB, calling Russell Wilson the best player he's ever seen: