Seattle Seahawks 2020 High School Graduates
2020 High School Graduates
A Message to Graduating Seniors
A message from the Seattle Seahawks to 2020 Graduating Seniors.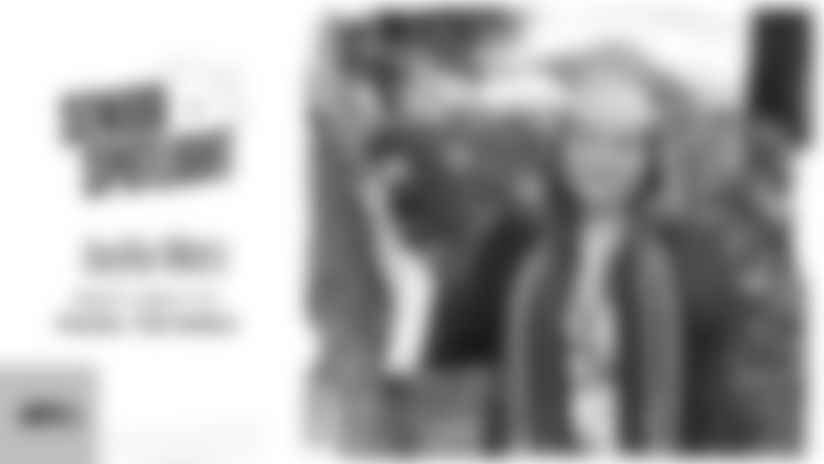 Jaylia Metz
School: Heritage High School - Vancouver WA
Most Likely To: Travel the World
Jaylia has graduated from Heritage High School, with a weighted 4.3 GPA, while taking 12 AP courses during her career. She was a part of a competition her school took part in, called 'We the People' which is a nonpartisan educational organization that allows students to participate in simulated congressional hearings. Throughout her time at school, she became attached to English and Psychology, where she now has a dream to have a job in publishing.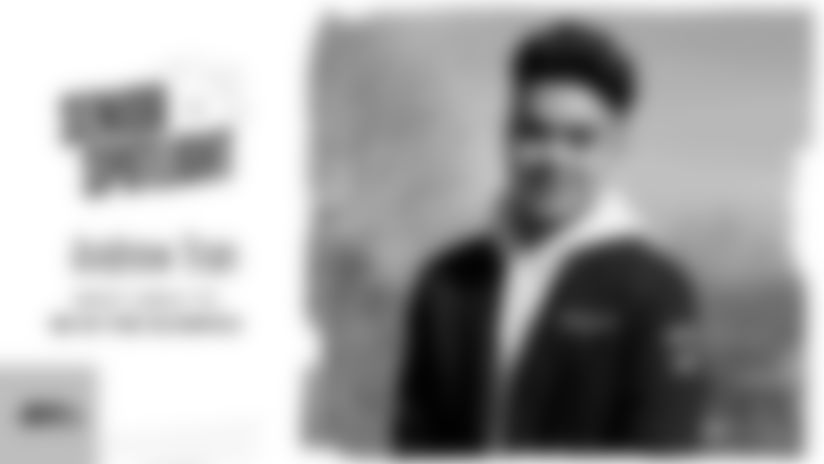 Andrew Tran
School: Cleveland High School - Seattle WA
Most Likely To: Be in the Olympics
Andrew has exceeded his time at Cleveland High School not only with his academics, but with his athletic career. He has been scouted for soccer by 5+ colleges. He learned how to balance academics and soccer as well as playing in The National Championship where Andrew and team won the Yuodan Trophy in England. With his continued hard work and good attitude, he has a goal of playing soccer professionally in Barcelona someday.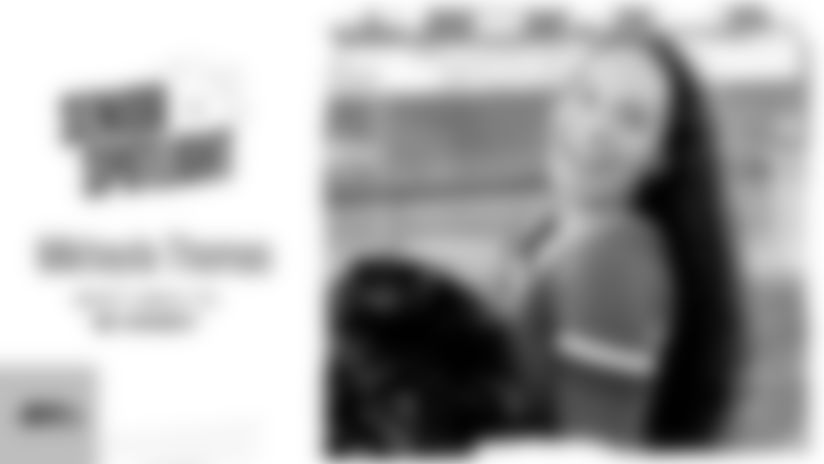 Mikhayla Thomas
School: Bethel High School - Spanaway WA
Most Likely To: Be Honest
Mikhayla loves to push herself and throughout high school she joined the swim team without having prior experience and swam varsity for three years, as well as joining the cheer squad, making varsity her senior year. She has grown her family with her friends she's made at Bethel. For work, she works as a Disney Princess impersonator, singing to kids for their birthdays. Her career goal is to work for the FBI someday as a Forensic Psychologist.
Anastasia Bekheet
School: Lake Mary High School - Lake Mary, Florida
Most Likely To: Travel the World
Anastasia graduates high school while working through a muscle dystrophy and was recognized as a member of the Magna Cum Laude honor of distinction group. She loves to swim in her spare time as well as passing a football while seated in her wheelchair. Anastasia's most memorable moment of high school was being able to go to the Pro Bowl in Orlando and meeting Russell Wilson.
Anton Zahorik
School: Peninsula High School - Gig Harbor, WA
Most Likely To: Travel the World
Anton graduates from Peninsula High School this spring with having been involved in football, choir, play production as well as honor roll. He loves to act, sing and direct and after graduation he hopes to pursue Film Directing as his career.
April Peterson
School: Glacier Peak High School - Snohomish WA
Most Likely To: Be Your Boss
April was the winner of the National Speech and Debate Association Academic All-American Award in 2019 and has also qualified for the WIAA State Solo and Ensemble competition in 2019. She was captain and president of the debate team, section leader in the marching band, and shift lead at work. She loves to read in her spare time and dreams of being a lawyer someday.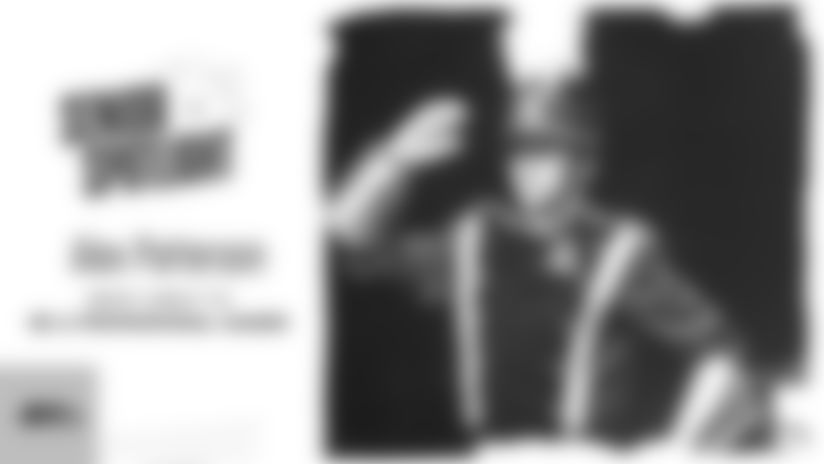 Alex Patterson
School: Richland High School - Richland, WA
Most Likely To: Be a Professional Gamer 
Alex was Richland High School marching band's Drum Major for two years. He participated in the Jump start program earning both high school and college credits while working part time. After high school he hopes to play in a Drum Core and wants to become a music teacher so he can help others learn to play music.
Makaila Booth
School: Bethel High School - Spanaway, WA
Most Likely To: Be Your Boss
Makaila will graduate with high school honors as valedictorian and had served as ASB president. She loves calligraphy and making homemade cards. A highlight of her high school career was winning a Cheer State Championship title this year. She has a passion for Public Relations work and would love to eventually work for the Seahawks!
Gavin Ripka
School: Graham-Kapowsin High School - Graham, WA
Most Likely To: Travel the World
Throughout high school, Gavin completed and passed the translator test to become a certified Spanish translator. He dreams of using this skill to help others as he travels throughout the world. After high school, he will use these skills in hopes to eventually become an Ambassador and study languages, cultures and people.
Ken Hooper
School: Peninsula High School - Gig Harbor, WA
Most Likely To: Make Advancements in Medicine
Ken was in the top ten of his graduating class at Peninsula High School. He likes to participate in Eagle Scout activities, and loves looking outside the box and helping shine light on others. He loves science and wants to pursue research in college so that he can help others.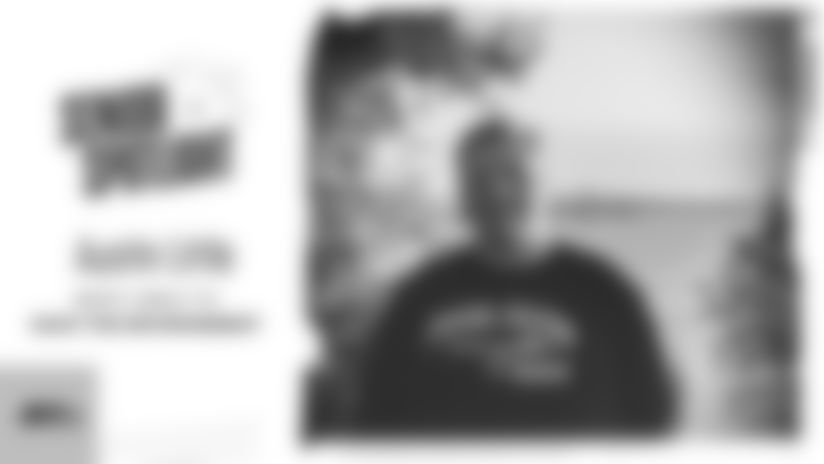 Austin Little
School: Bethel High School - Spanaway WA 
Most Likely To: Save the Environment
Austin loved being part of DECA. He worked and helped with blood drives, fundraising, talent shows, and other community events to earn the opportunity to participate in competitions and conferences. His favorite thing to learn about in school was conservation and wildlife, where he has grown to have a strong love for plants, animals, wildlife, and great concern for their health and sustainability.
Alex Dupont
School: Richland High School - Richland, WA
Most Likely To: Be a Woman in Professional Sports
Alexa will graduate earning both her high school diploma and an Associate Degree from Green River College. She loves creative writing and has wrote many journalist articles and stories. She also has a huge passion for football and the Seahawks. After high school, she hopes to work in professional sports specifically for the Seattle Seahawks.
Kaitlynd Smith
School: Bethel High School - Spanaway, WA
Most Likely To: Travel the World
Kaitlynd is a hard worker as she has fought through personal obstacles to accomplish her graduation achievement. She has an artistic passion for drawing that she shares with her dad. After high school, Kaitlynd plans to become a nurse as she has great aspirations to help others inspired by those who have helped her dad through his brain surgery and recovery.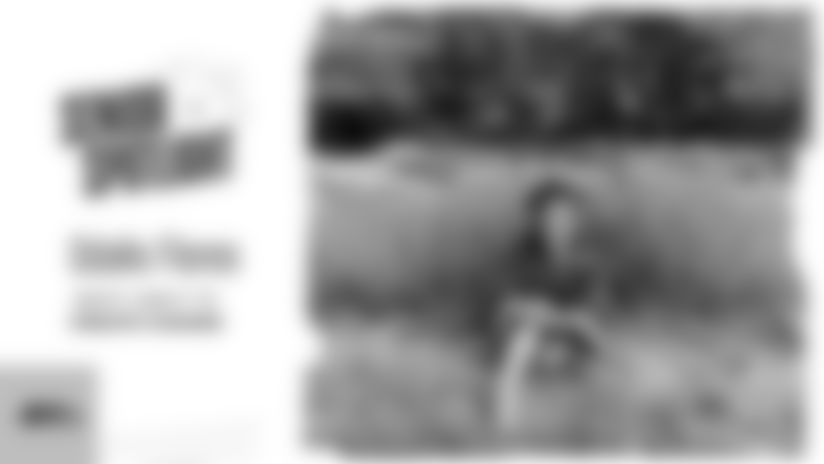 Odalis Flores
School: Redmond High School - Redmond, WA
Most Likely To: Create Change
Odalis is a change maker. She is a tremendous soccer player, president of the Latino Unidos Club, and has organized events at both her school and other local schools. She also developed a partnership with the City of Redmond to host events at the Old Fire House Teen Center. Odalis will also be the first in her family to attend college.
Aranya Kitnikone
School: North Kitsap High School - Poulsbo, WA
Most Likely To: Be Your Boss
Aranya will graduate with high honors earning her high school diploma and an Associate Degree from Olympic College. She also spent countless hours volunteering in her community's Lion's Club and has a hidden tap-dancing talent. After high school, Aranya's dream job is to work for a non-profit so she can be an advocate in her community.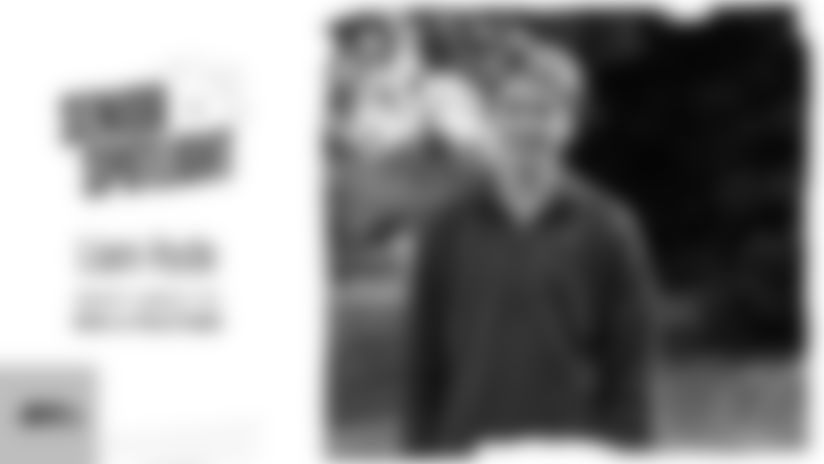 Liam Hyde
School: Garfield High School - Seattle, WA
Most Likely To: Win a Pulitzer
Liam was a student leader of post84, an outdoor activity program that focuses on raising scholarship money for low income students. He spent his high school summers counseling younger students at multiple summer camps. After high school Liam hopes to follow in John Schneider's footsteps so he can help the team win more Super Bowls.
Riley Williams
School: Renton High School - Renton, WA
Most Likely To: Become a Social Media Influencer
Riley received two certificates for completing the Renton Teen Police Academy. He is an avid Funko POP! collector, enjoys playing video games, and earned straight A's during his senior year. After high school, Riley hops to become a Police Officer as he wants to make a difference in his community by creating change.
Cameron Kerr
School: Central Kitsap High School - Silverdale, WA
Most Likely To: Serve in the United States Navy
Cameron loves basketball; however this year was extremely challenging as he broke his elbow and ended up having 4 surgeries and was unable to play his senior year. After seven months of recovery, his biggest accomplishment was being able to dunk a basketball. Additionally, his favorite classes were AP Government and Politics. After high school, Cameron hopes to serve in the United States Navy as an officer.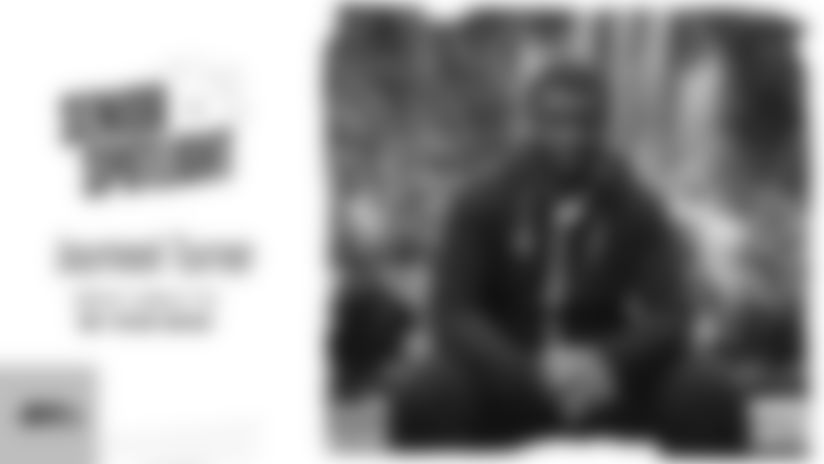 Jaymeel Turner
School: Lakes High School - Lakewood, WA
Most Likely To: Be Your Boss
Jaymeel is a student athlete in which he played soccer at Lakes High School. He also started the African American Club and played the tuba in his high school's band. He is very competitive in the classroom and does taekwondo. Jaymeel loves to give back and volunteers in his local community and church. After high school, he plans to become a firefighter because he wants to keep his community safe.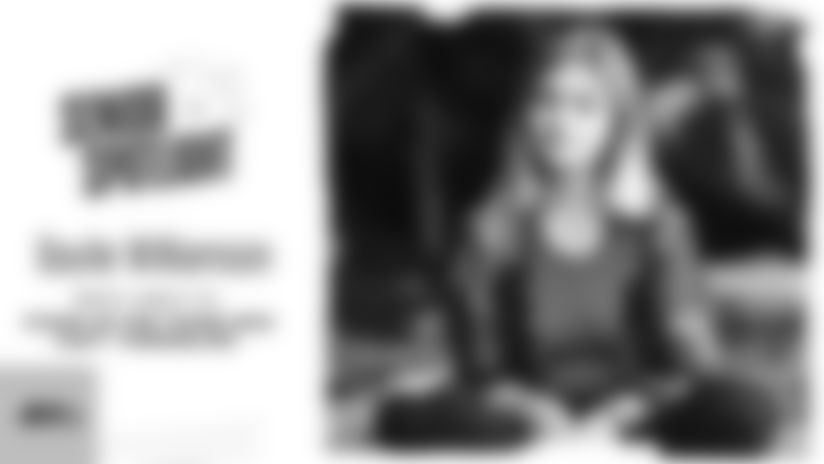 Baylie Williamson
School: Bethel High School - Spanaway, WA
Most Likely To: Stand up for those who can't themselves
Baylie, from a young age, has always felt passionate to stand up for the underdog, even if it's not popular opinion. She is very active in her extracurricular activities as she participated in softball, tennis, golf, orchestra, cheer. After high school, Baylie is deciding between being a dentist or a high school math teacher, because they both help people, and she has had amazing role models of both in her life.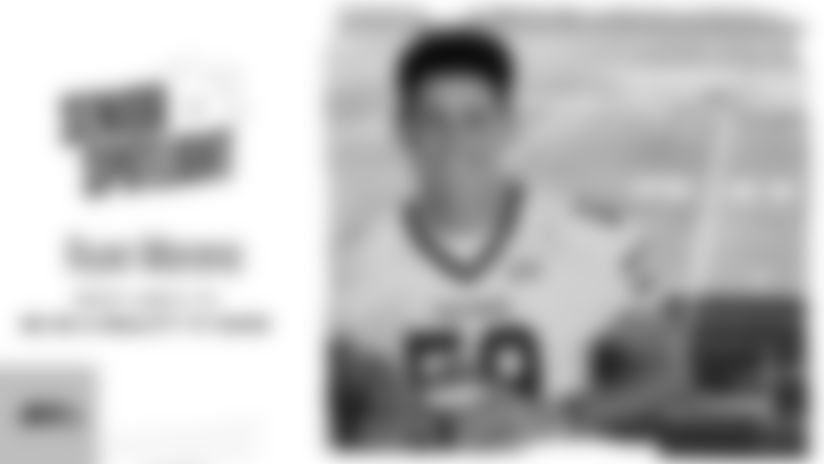 Ryan Moreno
School: Fife High School - Tacoma, WA
Most Likely To: Be on a Reality TV Show
Ryan's proudest high school accomplishment has been his work with the Unified Sports program with Fife High School and the Washington State Special Olympics. This experience has shaped his outlook on life, taught him the value of servant leadership and the power of a strong community. After school, Ryan hopes to follow his passion and pursue a degree in Special Education.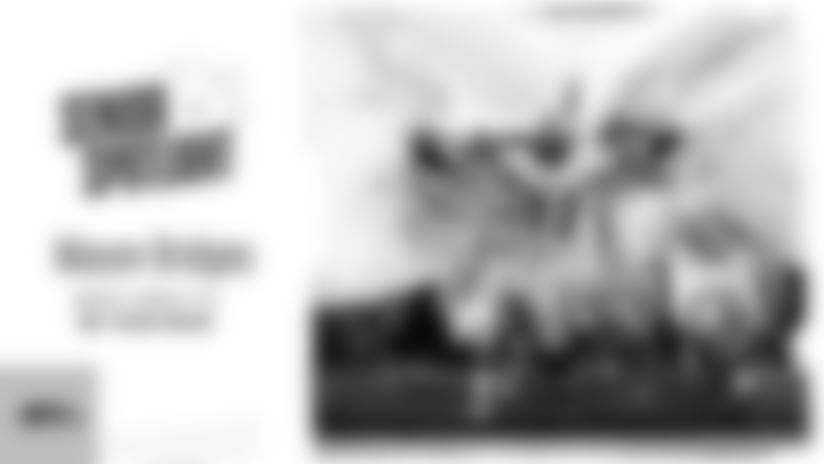 Mason Bridges
School: Glacier Peak High School - Snohomish, WA
Most Likely To: Be Your Boss
Mason is a student athlete that was recognized as a 2x WIAA wrestling 4A 285 academic state champion and captain of the Glacier Peak High School football team while maintaining a 3.9 GPA. After high school, Mason hopes to become a firefighter, because he has always wanted to help people and has been inspired by firefighters growing up.
Brandon Ducusin
School: Kennedy Catholic High School - Burien, WA
Most Likely To: Own a Food Truck
Brandon was Kennedy Catholic's mascot this year and he has a huge passion for cooking. While in high school, he has been working in the restaurant industry and loves the opportunity to learn from the chefs he works with. Brandon likes that food helps bring people together and after high school hopes to own a restaurant or food truck that he can use to feed the homeless or help non-profit organizations.