You are here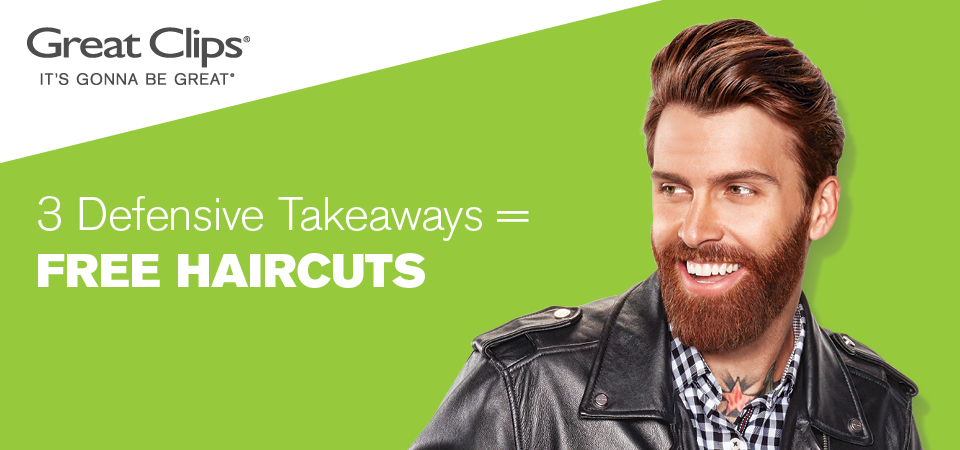 3 Takeaways = Free Haircut
Great Clips will award Free Haircuts to fans when the Seahawks have 3 defensive takeaways (interceptions and/or fumble recoveries) at a home game. Any attending fan may bring his/her game ticket to participating Seattle-Tacoma area Great Clips to exchange for a Free Haircut for a week following the game date.
How It Works:
Visit a participating Seattle-Tacoma are Great Clips.
Present game ticket.
Receive free haircut!
Offer valid within 7 days of game date
Bainbridge Island, WA 98110
North Bellingham Fred Meyer
22833 Bothell Everett Hwy
5050 State Highway 303 NE
Marketplace at Lake Meridian
12962 SE Kent Kangley Road
Market Square Shopping Center
5720 Lakewood Towne Center Blvd SW
Northpointe Retail Center
26520 Maple Valley-Black Diamond Rd. SE
Mountlake Terrace, WA 98043
Harbour Pointe Shopping Center
The Poplars, WA 9853 Silverdale Way NW
Stanwood Town Center, WA 9322 271st St NW
Tacoma Pacific at Fred Meyer
University Place, WA 98466